Who doesn't love Star Wars? You'll probably have a hard time finding somebody who don't like at least one movie from the franchise, and it's even harder to find a person who didn't see any of the films. Thanks to the never ending love towards the Star Wars franchise, Star Wars gifts are popular in every time of the year, especially now when we are getting a new trilogy after so many years. WE don't know yet if the new trilogy will be as good as the previous ones or better, but one thing is for sure: whether you plan to give a present to a hardcore or casual fan, you can't go wrong with these Star Wars gift ideas. Here is why everyone needs a check stub.
Star Wars Gift Ideas: Up to $50 | $51-$100 | $101-$200 | $200 and above
Star Wars Gift Ideas Up to $50
X-Wing Metal Earth Model Kit
This is a cheap yet cool-looking X-Wing model that is fun to assemble, especially for model fans. The instructions are very easy to follow, so you can build it without problems even if you don't have much experience with models. This Star Wars gift is mainly recommended for children who are more than 14 years old. This X-Wing model is a great addition to anyone's room who loves Star Wars.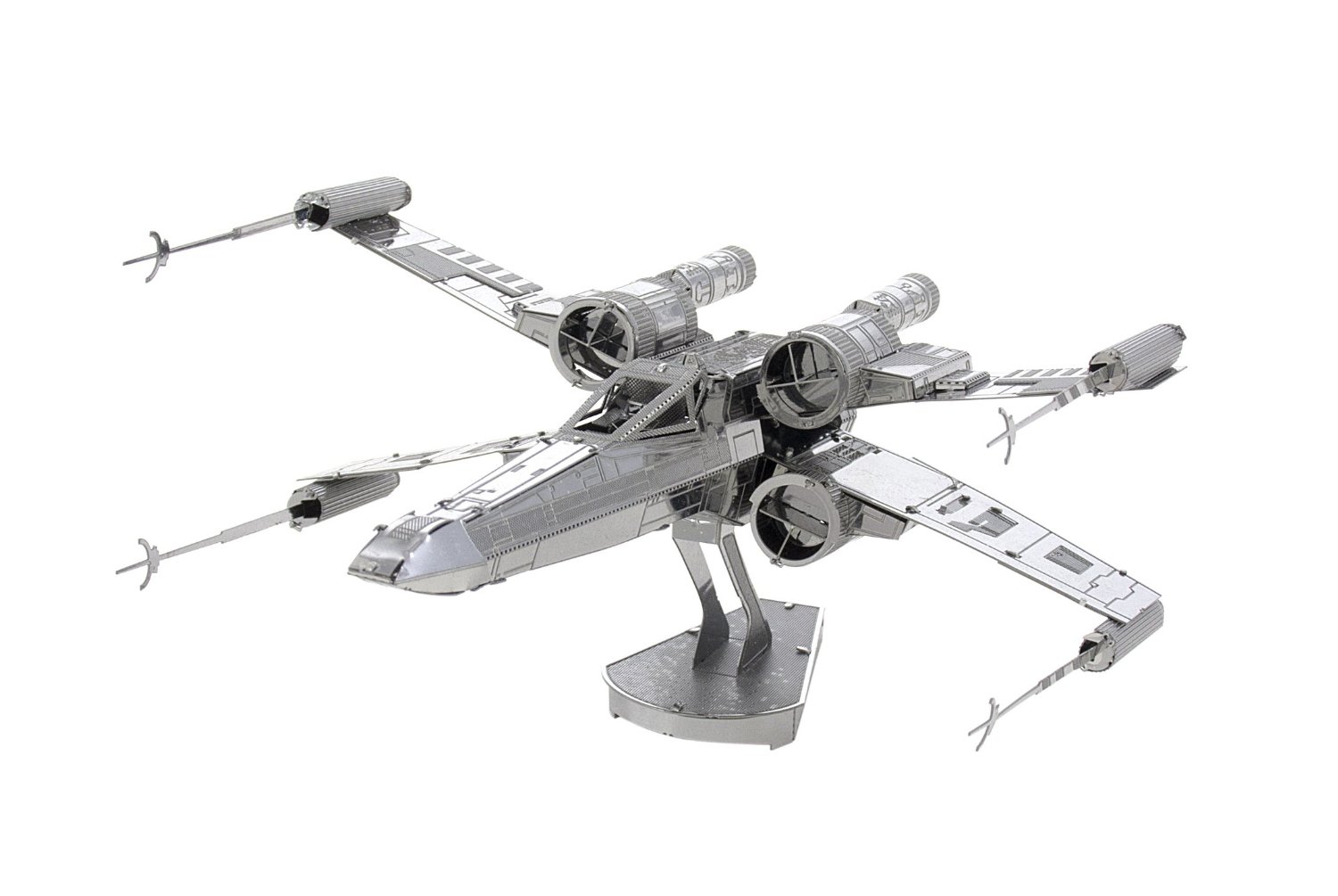 LEGO Star Wars 75097 Advent Calendar Building Kit
LEGO and Star Wars is a mach made in heaven, and now you can prepare for Christmas with this cool LEGO Star Wars advent calendar building kit. 24 different Star Wars themed LEGO gifts awaits you as you open a new window every day. It's a nice little gift for both kids and adults, and it doesn't cost a lot either. The kit features five different LEGO minifigures and two holiday themed droids, as well as several vehicles like the Millenium Falcon, Sand Crawler, A-Wing Starfighter and the good old Star Destroyer.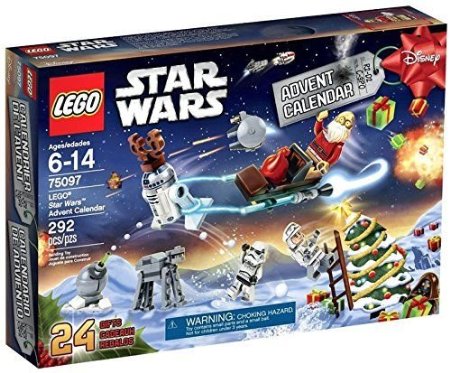 Stormtrooper Coffee Mug
There is nothing like a delicious coffee from a cool Star Wars themed mug. On the front of the mug you can see a Stormtrooper helmet and the famous "You Can Go About Your Business" quote that one of the Stormtroopers said in Star Wars IV: The New Hope. This cup is great for both cold and drinks and it holds approximately 300 ml of liquid.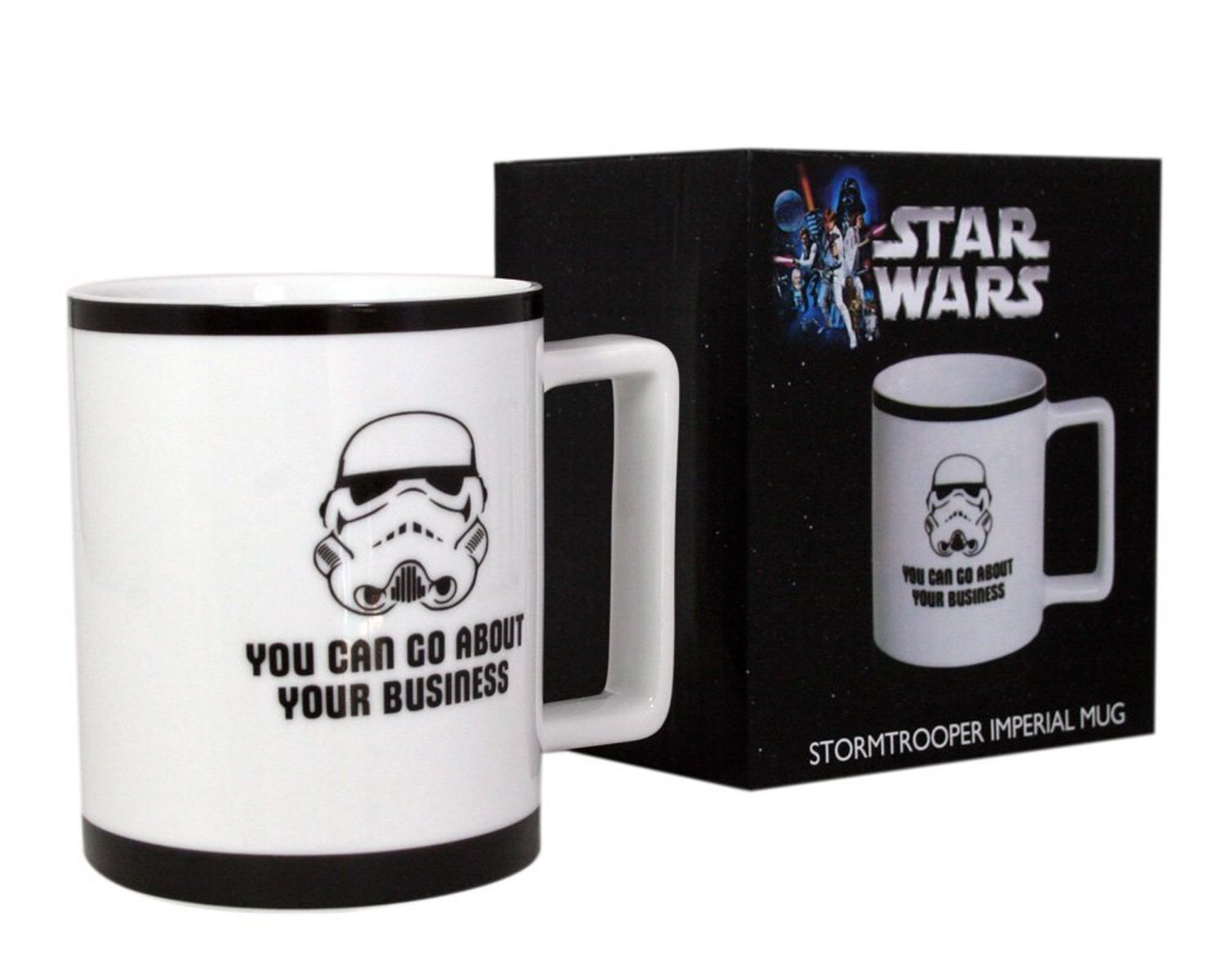 The Force Awakens Vehicle: Poe Dameron's X-Wing
Star Wars VII: The Force Awakens will feature a new X-Wing design. The black version of the legendary spaceship is already available as a toy and it comes with two accessories and one figure. Not only the ship's appearance is accurate to the movie, but it's also capable of firing missiles which come with the set. It's a perfect gift to prepare the kids of the upcoming new Star Wars movie.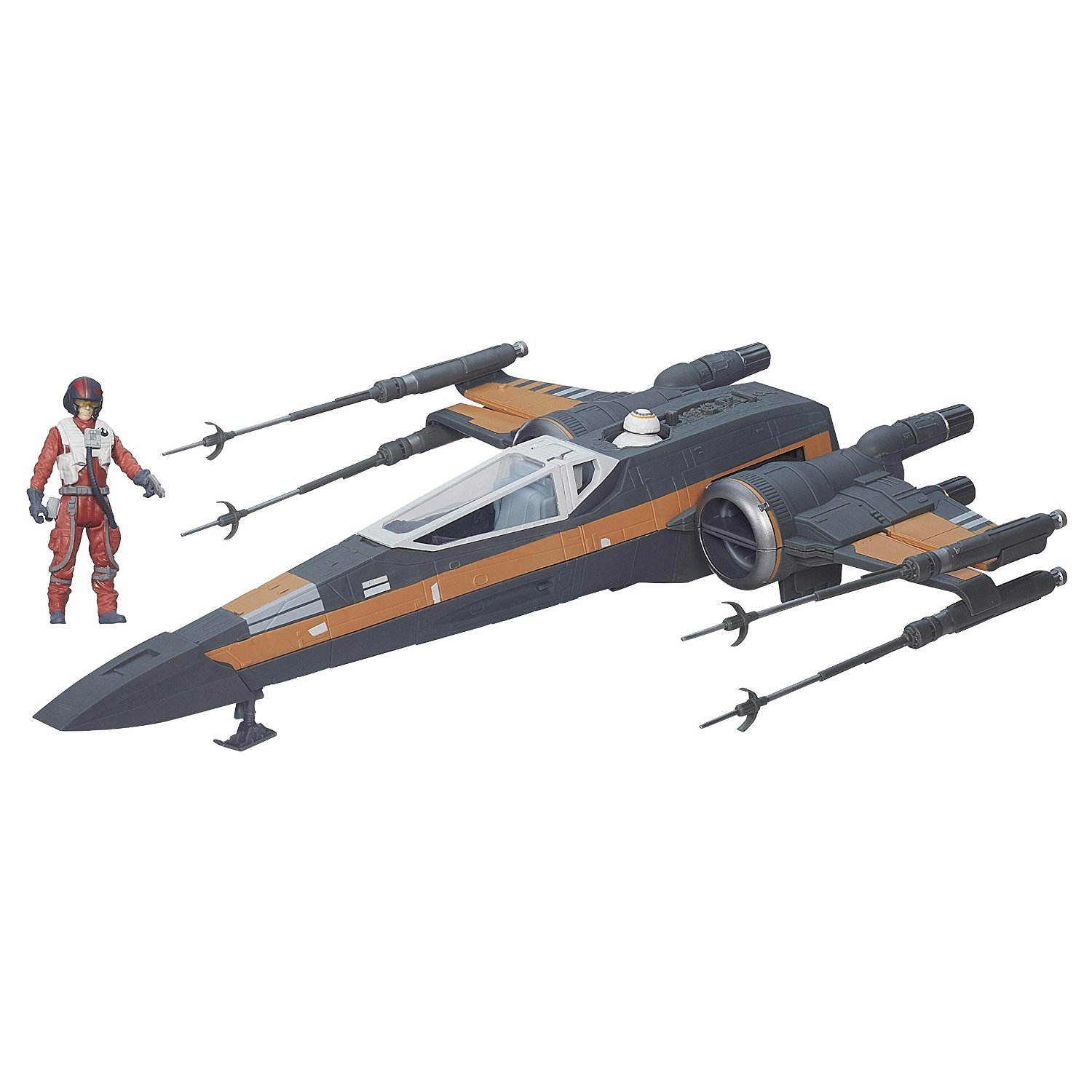 Star Wars: The Force Awakens Troop Builder
This Amazon exclusive toy set is great for kids who love collecting Star Wars figures. This pack offers seven different stormtrooper figures for $47,99. However, this package doesn't only come with the figures, but also 14 different accessories, so the kids can instantly arm their new stormtroopers as they open their present. The figures are inspired by the upcoming Star Wars VII, so this is a great gift if you want to prepare a young Star Wars fan for the new adventures.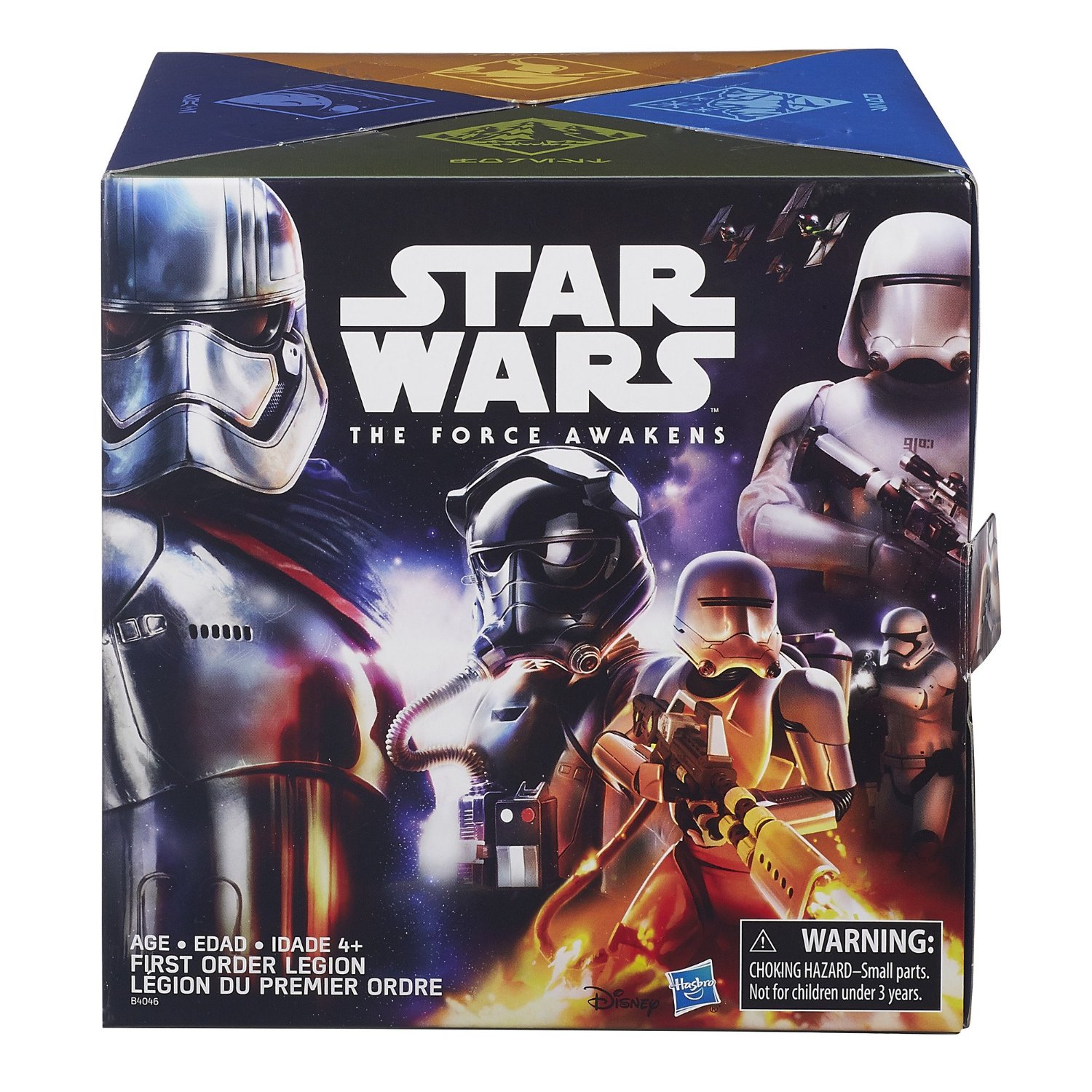 Jedi Bath Robe
Ever wanted to dress like a Jedi? Then check out this authentic Star Wars themed bath robe that every fan will love. The robe is made of cotton so it's really good to wear, and it fits most adults easily. Not only this robe is perfect when you go to a wellness hotel or when you take a shower, but also ideal for events like Halloween.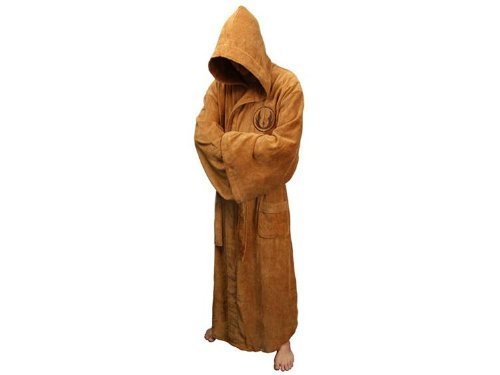 Star Wars Monopoly
The most popular board game returns with a Star Wars themed version! With Star Wars Monopoly you can dominate the universe by fast-trading various planets and bases. The set includes four character tokens, the gameboard, 44 bases, 18 rebel and empire force cards, one money pack, two dice and four symbol cards. Since the set also includes The Force Awakens and Legacy tokens, you can prepare for the upcoming Episode VII while you're playing with your family or friends.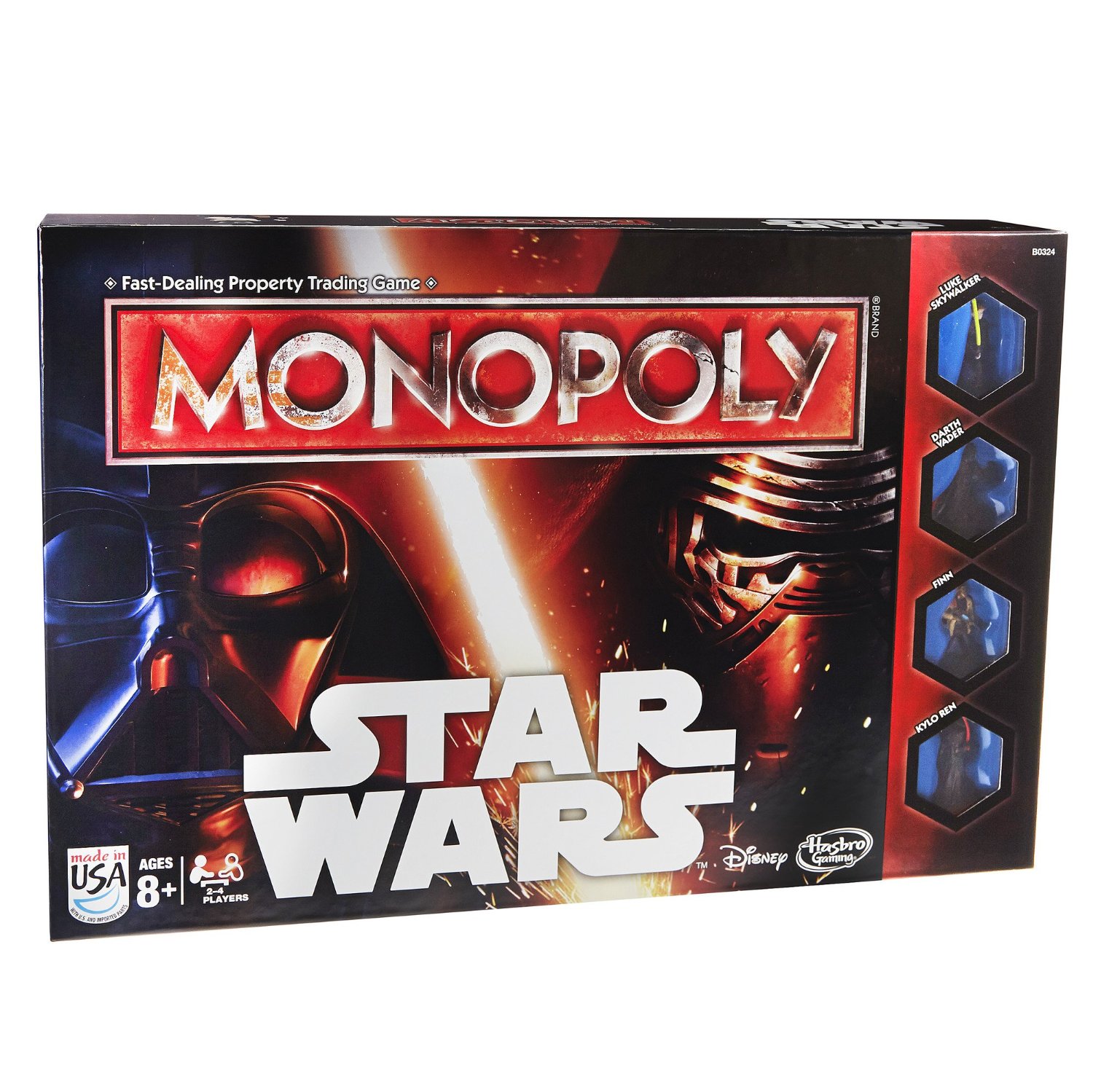 Battleship: Star Wars Edition
Star Wars makes everything cooler, and battleship is not an exception. The classic game returns with a nice Star Wars-themed version which features various ships The Force Awakens. This Star Wars gift lets the players fight for the light side or dark side. The set includes everything you need to play, including the ships, grid base, label sheet, instructions, ect. This is a great Star Wars gift for those who love battleship with a twist.
Disney Infinity 3.0 Edition: Star Wars Rise Against the Empire Play Set
With the Disney Infinity 3.0 Edition: Star Wars Rise Against the Empire Play Set you can join Luke Skywalker and Leia Organa to fight against the evil Empire and overthrow them. It includes a Luke and Leira figure, a play set piece and a web code card for Disney Infinity 3.0. This Star Wars gift is a must have for every gamer who owns Disney Infinity 3.0.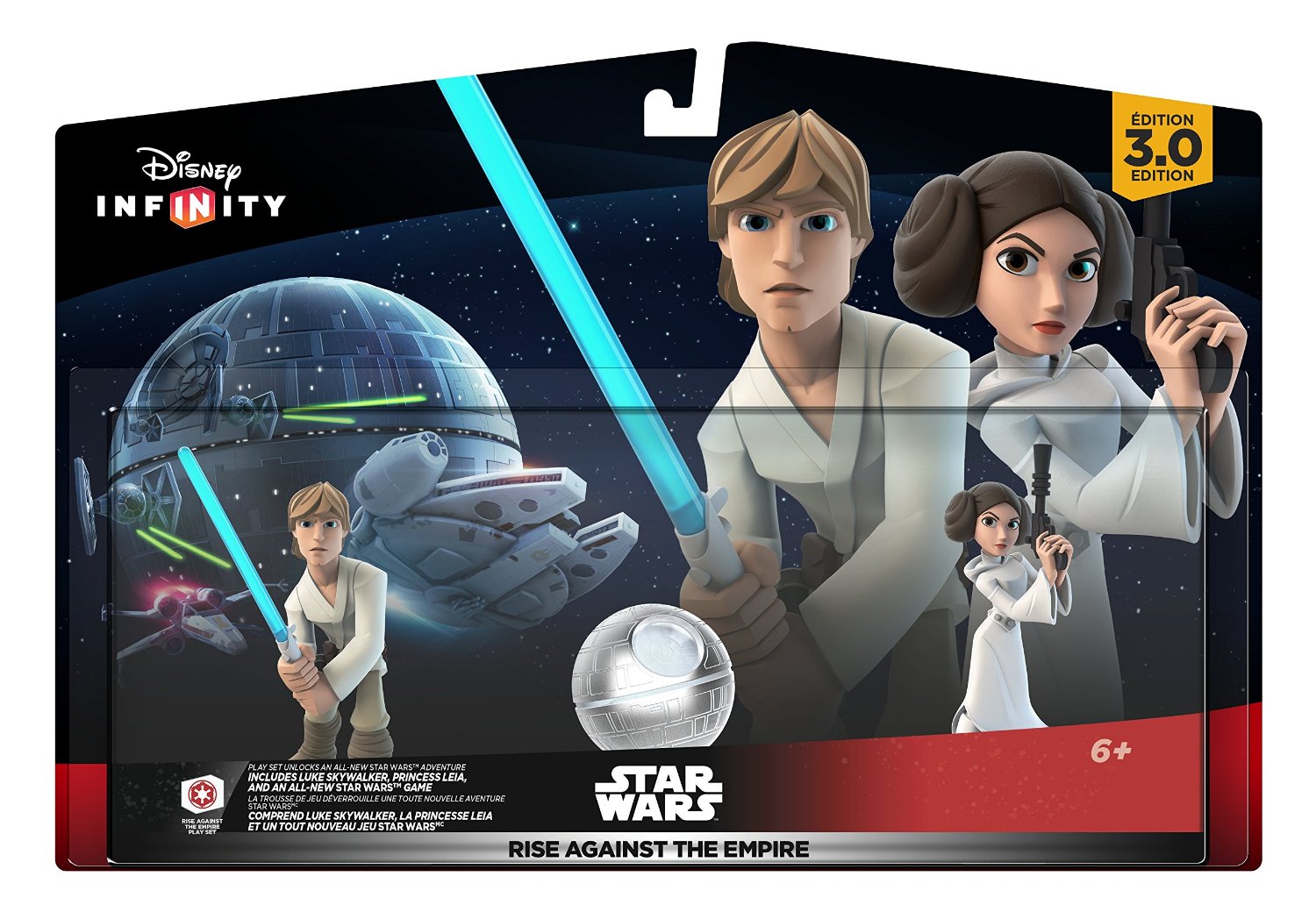 Star Wars Book: Darth Plagueis
Ever wanted to know more about the mysterious Darth Plagueis? Now you can thanks to one of the best Star Wars books to date. Not only you can learn a lot about the infamous Sith Lord, but you also get additional information about his apprentice, Darth Sidious. Of course, the book is mainly about Plagues who had the power over life and death. This book is a must have for the biggest Star Wars fans and it's also a good choice for those who want to know more about the Star Wars universe.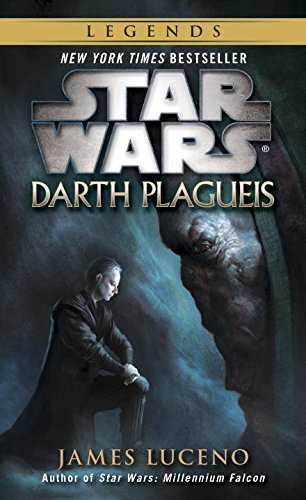 Darth Vader Apron
Admit it: this is the best apron in the whole galaxy! Everybody will want to get one when they see it, even if they are not around the kitchen too much. Of course, this Star Wars gift is more ideal for persons who love to cook and spend a lot of time in the kitchen. It's an easily washable apron made of cotton.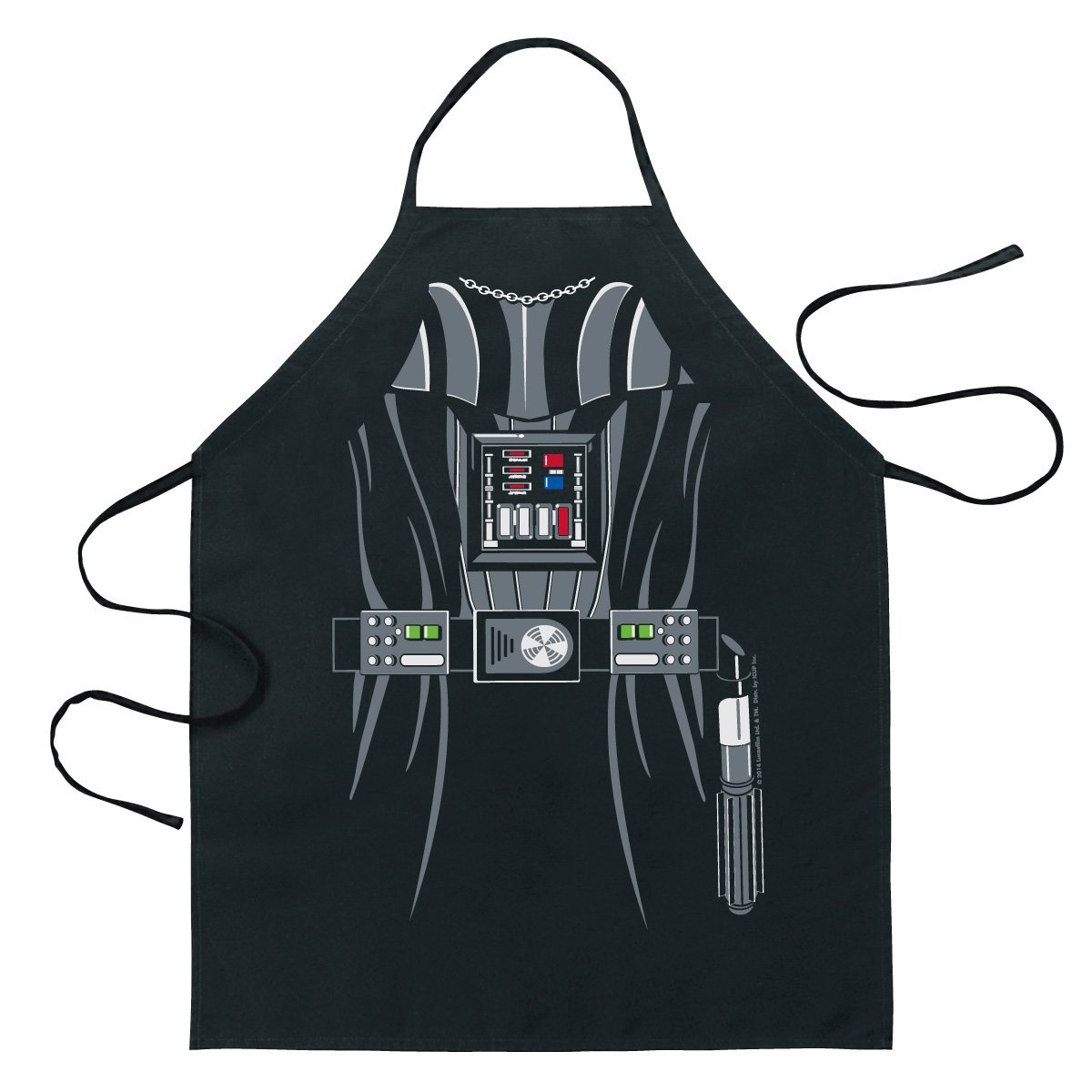 R2-D2 iPhone 6 Case
You can make your iPhone 6 look even cooler thanks to this R2D2 themed case. It's perfect for protecting the phone from damages, scratches, dirt or fingerprints. The case has a magnetic snap closure so it holds the handset securely while the phone remains easy to use. Of course the case was designed in a way that you can easily access all the ports without having to take off the case.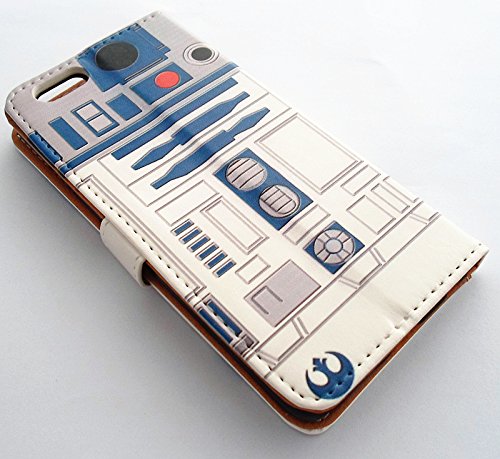 Darth Vader Watch with Black Metal Bracelet
Here is a great Star Wars gift idea for watch fans: even Darth Vader would wear this badass wristwatch which features the Sith Lord's iconic helmet. The high quality black metal bracelet goes perfectly with the watch: not only it looks elegant but it's also in line with Vader's suit. When people see this watch, they will instantly know that the owner is a fan of the Dark Side!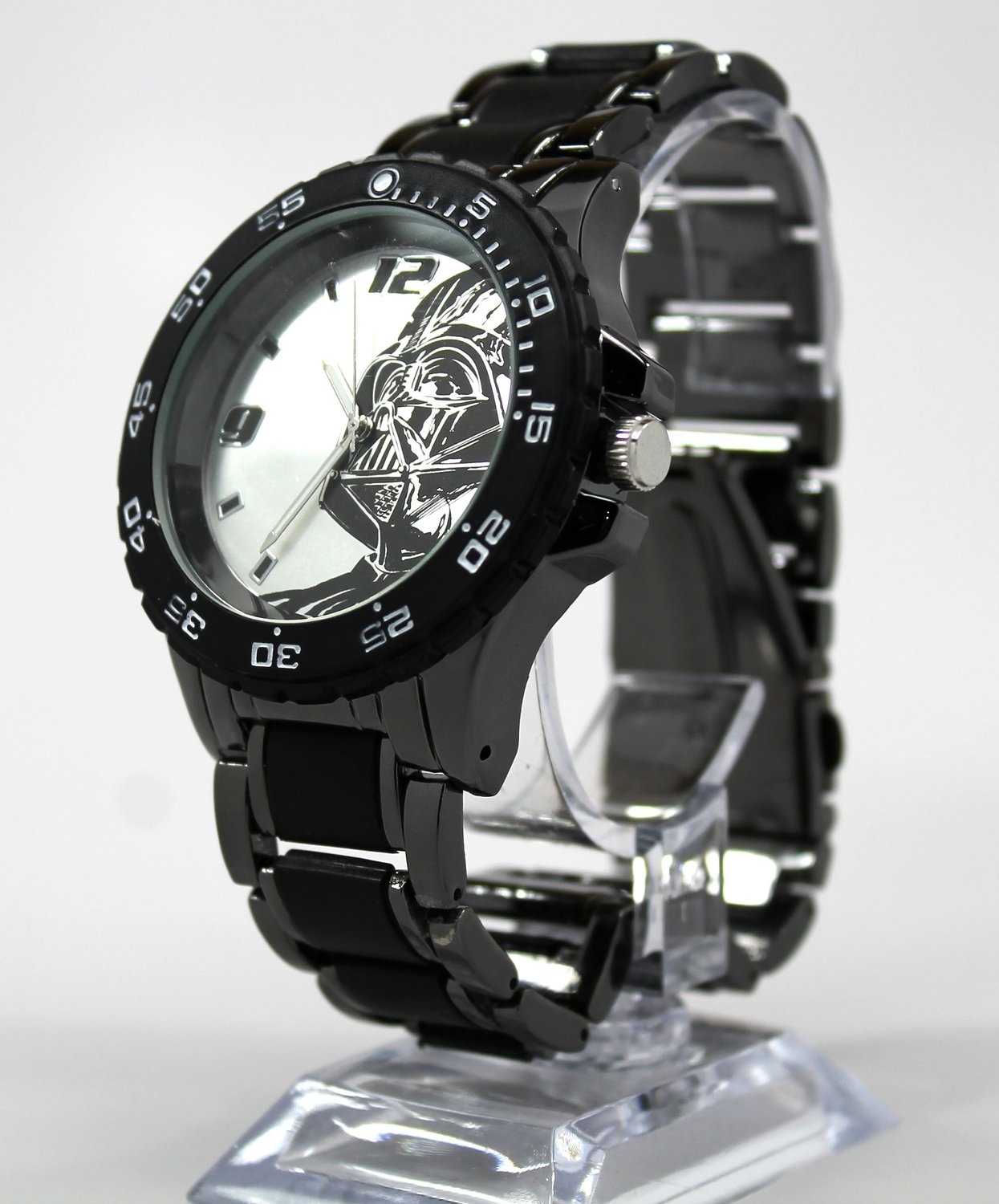 Annihilation: Star Wars The Old Republic Book
Here is another great Star Wars gift for bookworms. If somebody wants to learn more about the Expanded Universe and likes Star Wars: The Old Republic, the book called Annihilation is a must have. The story focuses on one of the cover agents of the Republic, Theron Shan and his fight against Darth Karrid. The book is based on the videogame made by BioWare.
The Music of Star Wars: 30th Anniversary
Star Wars has an amazing soundtrack which is worth owning on an audio CD. John Williams' masterpieces are available in one huge collection that includes eight different discs. You can find the complete soundtrack of Episode IV: A New Hope, Episode V: The Empire Strikes Back and Episode VI: The Return of the Jedi. The seventh disc features the most popular Star Wars themes from all six episodes, while the eighth CD contains digital files of the original LP packaging, poster and inserts.
The article continues on the next page...