Whether you are a hardcore collector or a casual gamer, you have probably already heard the term "press kit". However, for a lot of people (yes, even for some collectors) it's still not entirely clear what exactly is a press kit. Considering the fact that they are quite rare and not even available at game stores, this is not surprising at all. If you are among those who want to know more about these items, you are at the right place.
So, what is a press kit?
As its name states, a press kit is usually sent out to media outlets before the launch of a new product. In most cases, its made by a creative agency which is hired by the publisher of the game. When the press kit is finished (this usually takes a few months), the publisher sends it to certain journalists, who can even keep it as a gift. Of course, this doesn't mean you can't find a few of those limited items on the internet, for example, when the original owner sells it. Since press kits are quite rare, this means they are also expensive – in some cases, they cost more than 500 dollars!
One of the main characteristics of a press kit is its unique appearance, which usually fits the main theme of the game. Depending on the creative agency which designs it, it can come in extraordinary packaging, like in a linen wrapping or canvas bag. Of course, the appearance is not the only speciality of an edition like this, but the contents as well. The bonuses varies from press kit to press kit, but almost every time there is something special. For example, one can include cards with rare artworks, while the other can come with a high quality replica of an in-game item.
Fortunately, WE were lucky enough to get our hands on various different press kits over the years. Here are a few of them:
It's a treasure which even Drake would want. This special edition comes in a yellow linen tied with a red ribbon, making it one of the most stylish press kits. After you unwrap it, you will find a book-like case with Uncharted 2: Among Thieves, a media disc and cards with in-game artworks.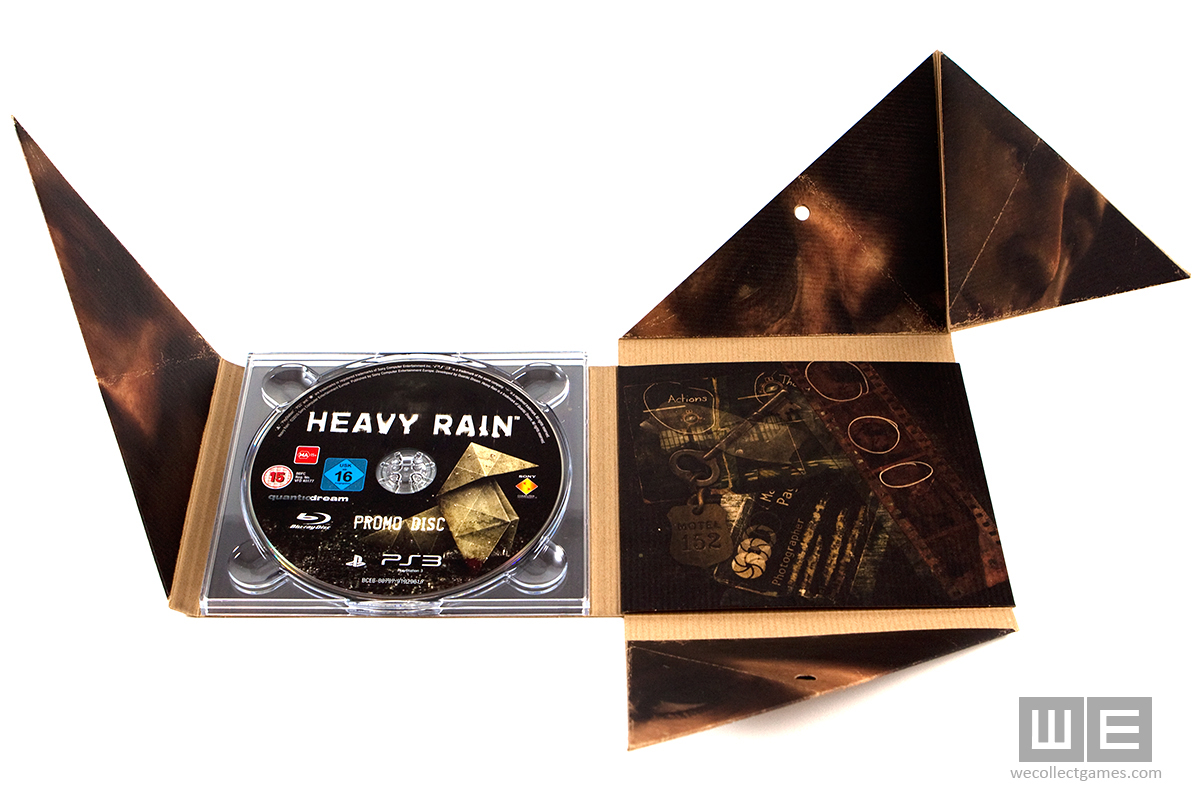 Even though the press kit version of Heavy Rain isn't loaded with tons of extra items, it's still one of our personal favorites thanks to its unique case. The square shaped, cardboard package reminds you of an origami as you open it, which fits well with the main theme of the game.
Decorated with a lenticular cover, the PlayStation Vita press kit reveals more and more details of the handheld console as you scroll through the pages. It's a really cool way to get hyped for the system.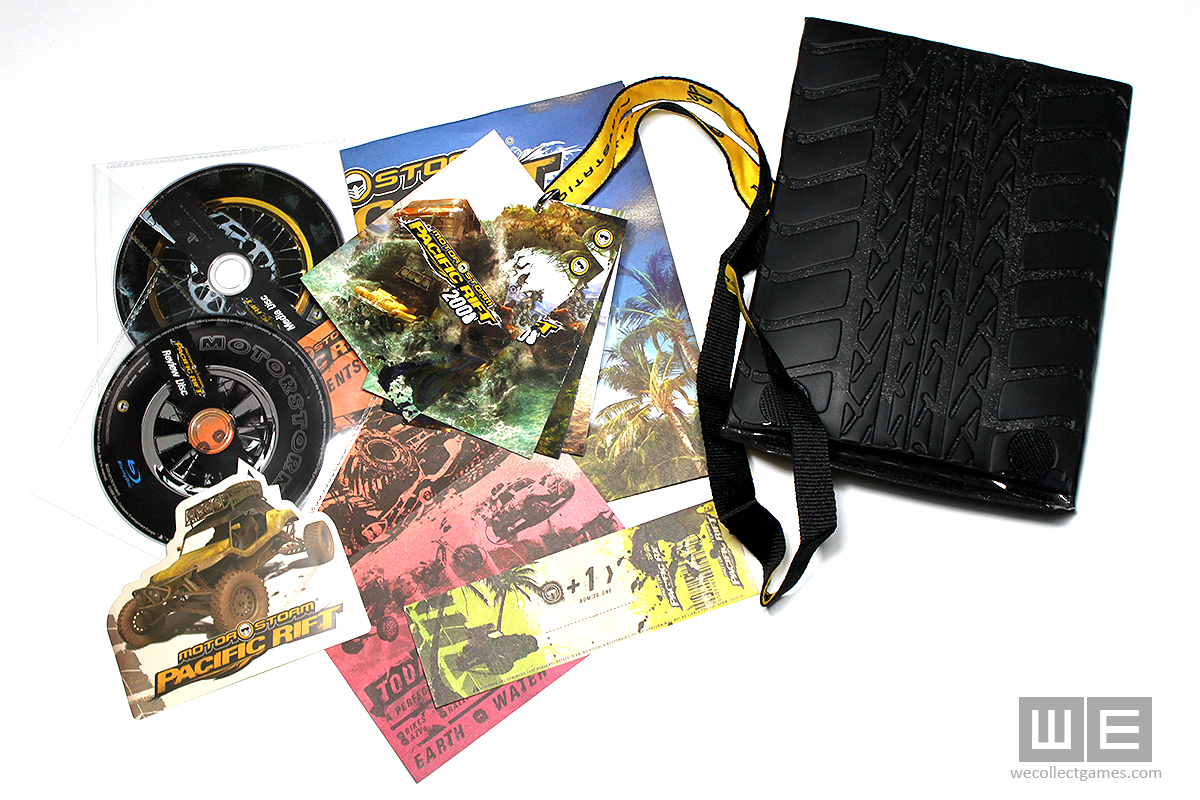 This edition of Motorstorm: Pacific Rift is the perfect example of how unique a press kit can be. The most interesting thing about it is the tyre-like case, which even has real sand on it. The package includes various extras, such as a poster with dirty fingerprints, two discs and a yellow keychain decorated with awesome artworks.
Check out all the press kits WE have reviewed so far: