WE found Roli's Tomb Raider collection on the official Tumblr blog of the series, and after that WE immadiatelly tried to contact him. Based on his name and the cover image shown on his profile it wasn't hard to find Roli, so WE asked him to show his collection, and tell a bit more about his enthusiasm for the series.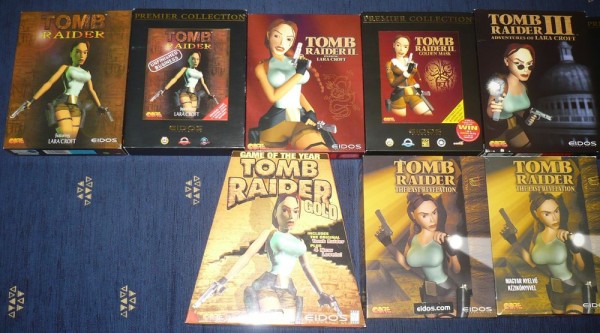 It all started at the end of 1998: they were talking about PlayStation games in a TV show and since we only had a PlayStation back then I was very interested in the games they presented and recommended. Among them was a shooting/treasure hunting game that caught my attention because of a pretty protagonist girl, and apart from shooting I could also do different acrobatic jumps with her plus you had to use your brain during that game. Of course they did mention that it is a very challenging adventure. Finally, they announced the name of the game: it was the Tomb Raider 3. The very next day we rented it out – and from then on there was no stopping… We were "struggling" with it until we could finish it: it took us more months for the first time. Then, came the TR1-2, and joining the series in '99 we were waiting for the TR-4, etc…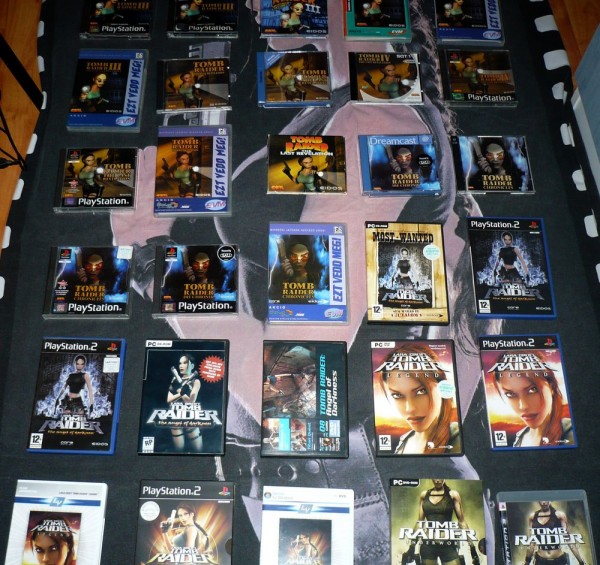 The characteristic appearance of Lara caught me straight away, her style, the game (which could not be any better back then), the sounds, the music – everything. It is just perfect the way it is.
As I was growing up I got caught up more and more in the world of the Tomb Raider, and one day I realized that the TR became one of my "reasons to live". So I was not only interested in games, but in everything that was related to Lara and the game. At the beginning I only had newspaper articles, posters, later figures. I remember that when my father came home with a Lara figure I almost fell into ecstasy. Step-by-step I got the original PS games, and later I had different stuff from my friends too.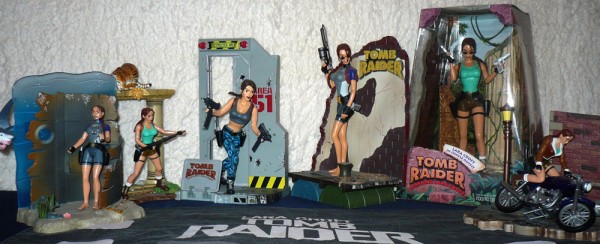 A bit later I started to use the internet and some auction websites. I entered the TR into the search box straight away and then between the results I saw stuff that I did not own yet. I registered and slowly I bought all that I wanted. From then onwards there was really no stopping, I spent and still spend nearly all of my pocket money on TR.
But not only from auction sites, but I also get different stuff from web shops, from journeys, friends, people I know, old TR fans. I keep all of them in my heart for this or that reason. I keep them in a cabinet from the beginning that by now seems to be just too small, so it would be time to invest in another one.
In my collection there are "relics" from many places of the world, e.g. the USA, England, Germany, Italy, Japan, China, France. Some of them was quite a challenge to buy. The official Chinese Tomb Raider Legend Collector's Edition just arrived from China.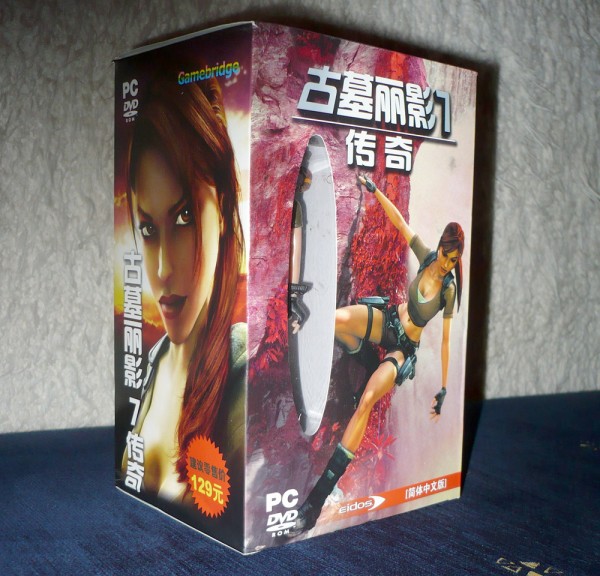 In my collection there are different games (for PC, PS1, PS2, PS3, DC, Sega Saturn, N-Gage, Gameboy), movies, towels, blankets, watches, about 30 posters, figures, cards, books, papers, t-shirts, socks, mugs, mouse, exercise books, postcards, graphic novels, novels, emblems and so on. The majority of them are very rare, some of them are almost impossible to get. This is why I am glad that many times I was in the right place!
These are my favorite pieces:
A 38 cm high Angel of Darkness figure from Germany, limited to 2500 pieces
The Last Revelation Millenium Edition (USA), which contains a limited graphic novel, a lead figure and a card
Angel of Darkness boxed edition, which has a holographic box
Chinese Tomb Raider Legend Collector's Edition, where the pack includes an exclusive figure, a guide of 176 pages, stickers, a hard-cover book that contains Chinese Lara cosplayers, and of course the game. All this in a very beautiful box
Tomb Raider Trilogy, which apart from the first 3 games contains a big map, a "letter" from Lara and a mouse pad
Lethal and Loaded & Irresistible pack including a PSX sticker, a Lara T-shirt, a mouse pad, poker cards, 3 prints. (We exchanged this with Sylon not too long ago.)
A life-size two-sided Legend poster (on one side with Lara, on the other side the official model).
Apart from these I think the figures are my favourites.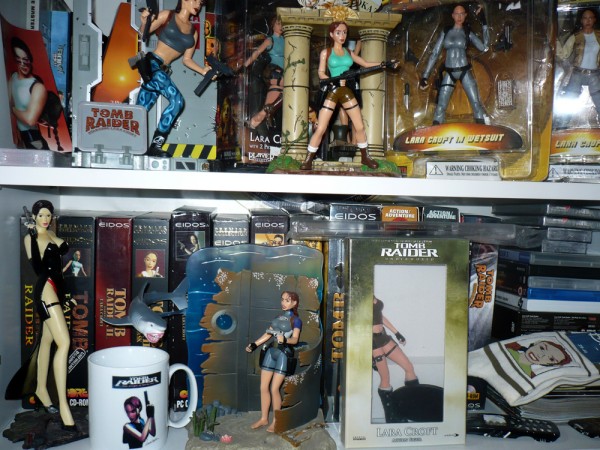 And then many people ask me why is it good to have more pieces of the same game or have it in different languages?! To be honest I cannot answer this question for an outsider, he won't understand it either…
But they continue saying that real collectors or fans probably understand and know why is it good to have a game with a different cover, or have a DVD with not the classical simple cover, but in a nice big box. It is only one thing that it is good to look at, but it also makes you proud that you could get it. More and more games are becoming rare and their price increases continuously. So it really makes you proud that you already have it sitting on your shelf. (I do my best to get as many of them as I can – although many times I have to think twice what to buy next due to the lack of money.)
And which is my favourite game from all these? It is a difficult question, but I think it's the TR3, my first TR game.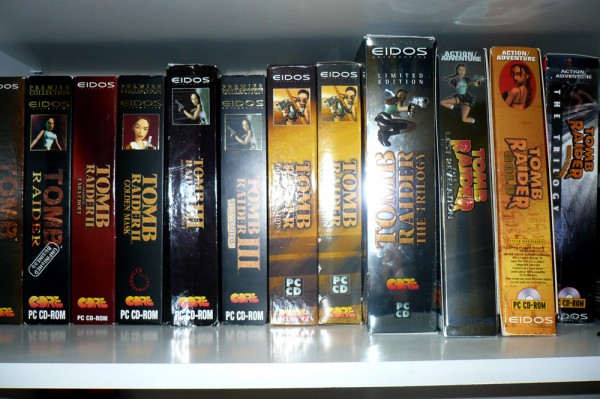 But I am not only collecting games, I also edit tracks since 2004 with the Level Editor that was published for the TR5. And I am also administrator of Hungary's biggest, most content rich and official TR fan site, the TombRaiderS.hu.
And what are my plans for the future? To collect many more figures for sure and some rare stuff as well. And of course I am waiting eagerly for the next part of the TR!
This would be my little story in a couple of sentences. 🙂
And one more thing! If you have some TR stuff for sale that you did not see on the pictures than do not hesitate, get in touch with me!
Which piece of the collection do you find the most interesting?