Star Wars Gift Ideas: Up to $50 | $51-$100 | $101-$200 | $200 and above
Star Wars Gift Ideas Up to $100
Star Wars Battlefront (PC, PS4, Xbox One)
Fight for the Rebels or the Imperials in one of the biggest Star Wars games of all time. Developed by DICE, Star Wars Battlefront offers you epic multiplayer battles in the Star Wars universe. You can fight on Hoth while the enormous AT-AT's stomping down on the ground, or go to the lush forests of Endor. There are various modes in the game including the Walker Assault, where 40 players fight against the Empire's At-AT's. There is also the Drop Zone mode with intense 8v8 matches: both teams have to fight to control the crashed down escape pods. In Star Wars Battlefront you can also control legendary characters like Luke Skywalker or Darth Vader. This game is definitely a must have for Star Wars fans.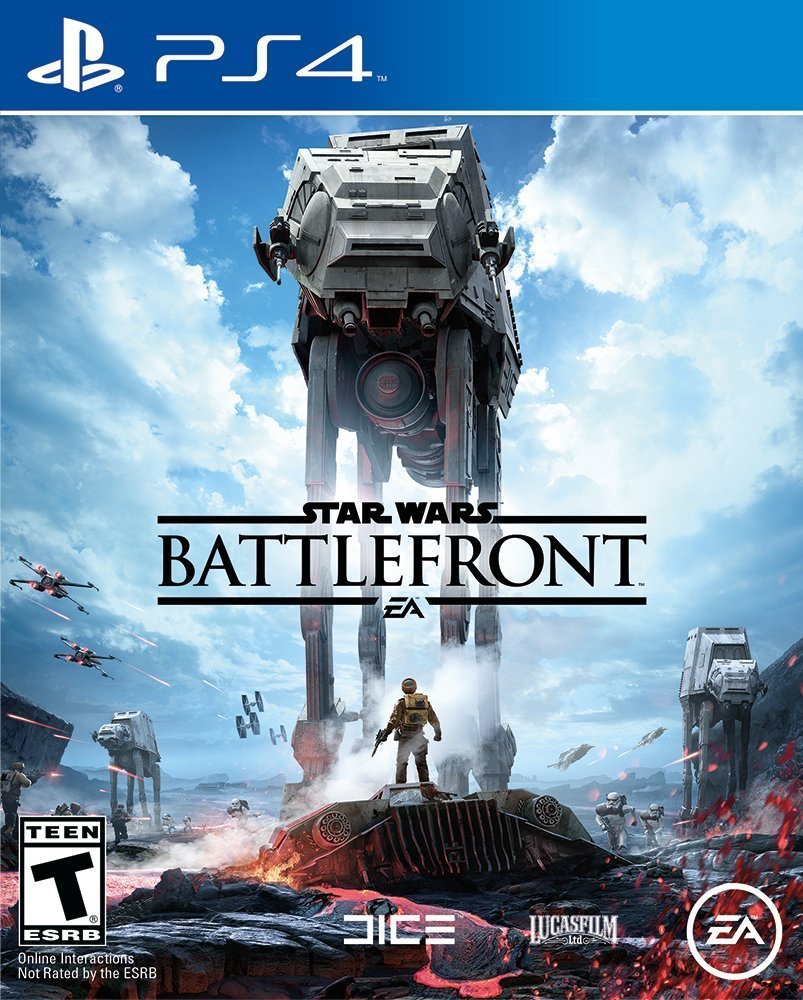 Anakin Skywalker Costume Black Version
Made of linen, cotton and polyester, this black costume is a faithful copy of Anakin's suit from Star Wars III: Revenge of the Sith. Perfect for Halloween or Star Wars related conventions. This is a complete set that includes the inner and outer tunic, belts, tabard, pouch, pants and of course the robe. Every Anakin fan will love this cool looking Star Wars gift.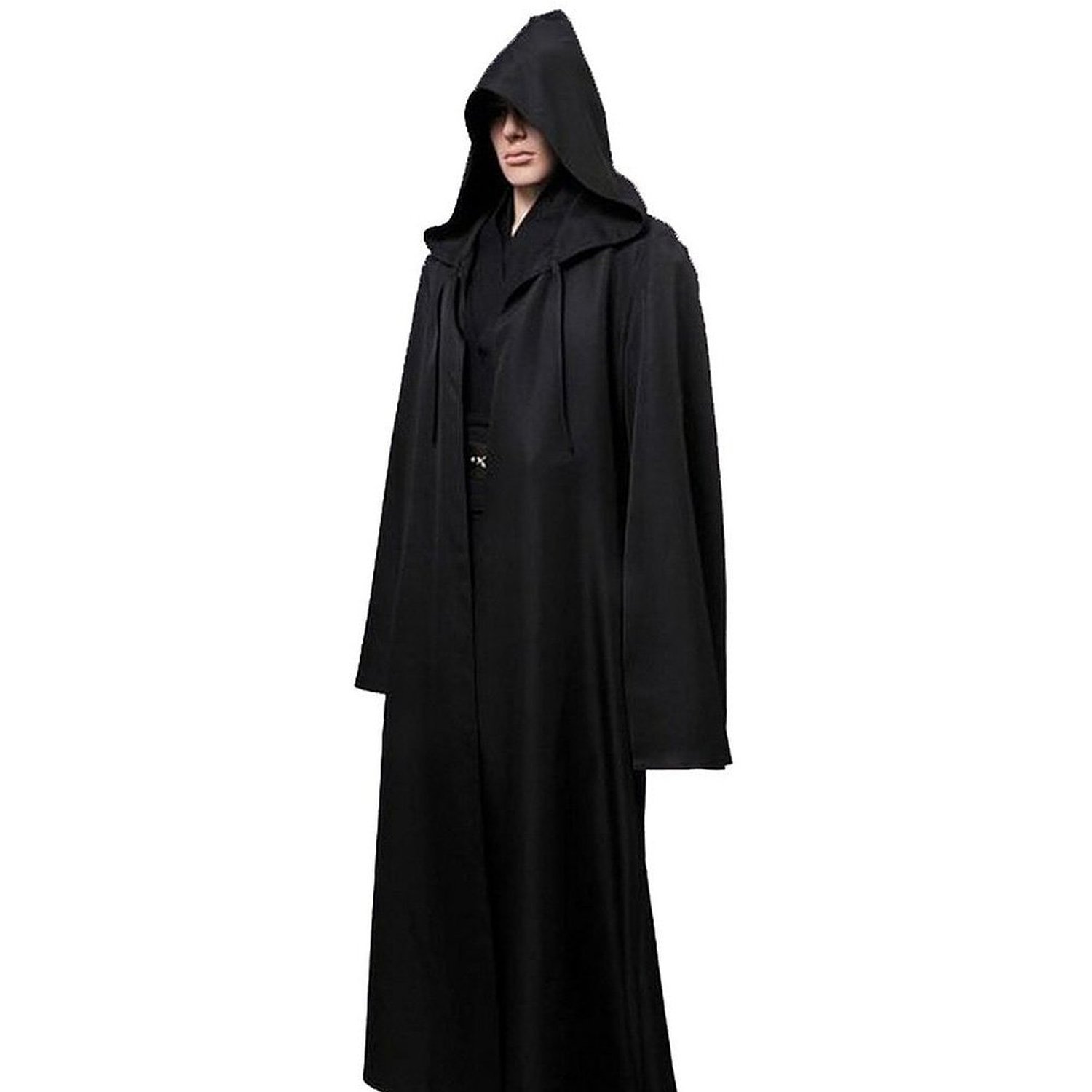 X-Wing Knife Block
You have to admit: you probably didn't see a cooler knife block than this. After all, it's hard to beat an X-Wing themed knife block which also comes with a set of stainless steel knives. This officially licensed item looks the best when you store a knife in each slot. Every Star Wars fan will instantly notice this cool addition of your kitchen, and they will want to get one too. The block is easy to clean and looks great, and it includes carving, bread, cook's, utility and pairing knife.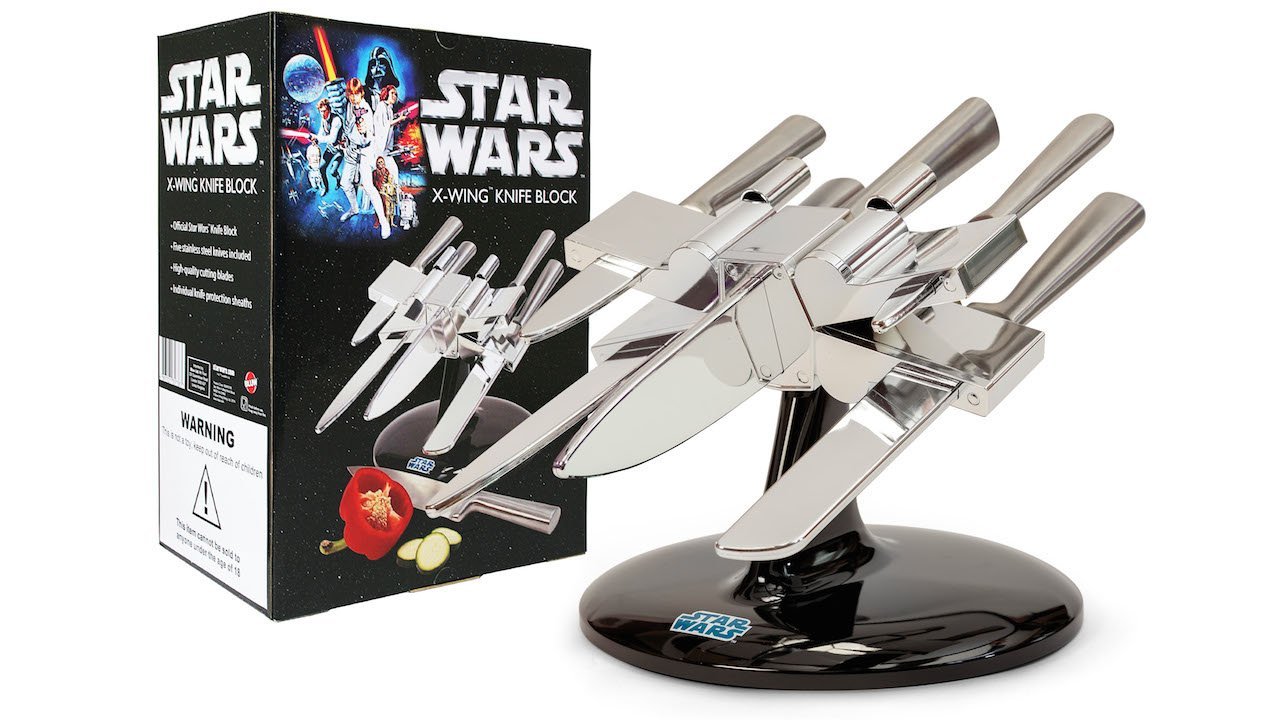 Star Wars: Imperial Assault Game
Do you like board games? Then you should definitely check out this one: playable for two to five players, the Star Wars Imperial Assault board game lets you play on side of the Rebels or the Imperials. It features a campaign game with more than thirty missions so you won't get board of it easily. There is also a skirmish mode you can play with your buddies: your mission is to recruit a team of soldiers and iconic characters from the Star Wars universe and battle over important objectives. One session takes about 1-2 hours, so it's a pretty lengthy board game.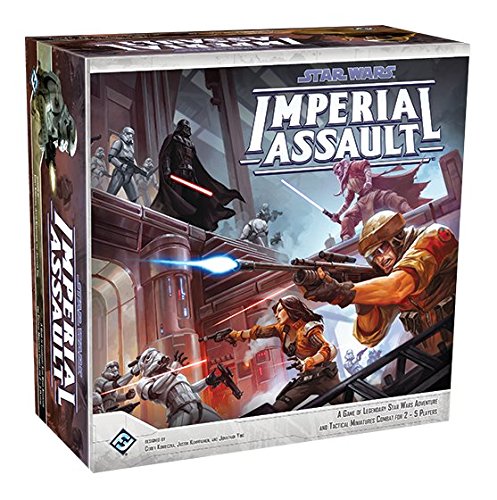 Boba Fett Statue by Kotobukiya
There are many Star Wars gifts out there, but not a lot of them look as cool as this Boba Fett statue from Kotobukiya. The company is famous for their amazing figures, and this one also deserves a lot of praise. It perfectly represents one of the most iconic Star Wars characters of all time, the infamous bounty hunter Boba Fett. The approximately eight inches tall statue has built-in magnets on the feet which allow it to easily stand, even without dowels. Each part of the statue is highly detailed, so fans of Boba Fett can proudly display this Star War gift in their home.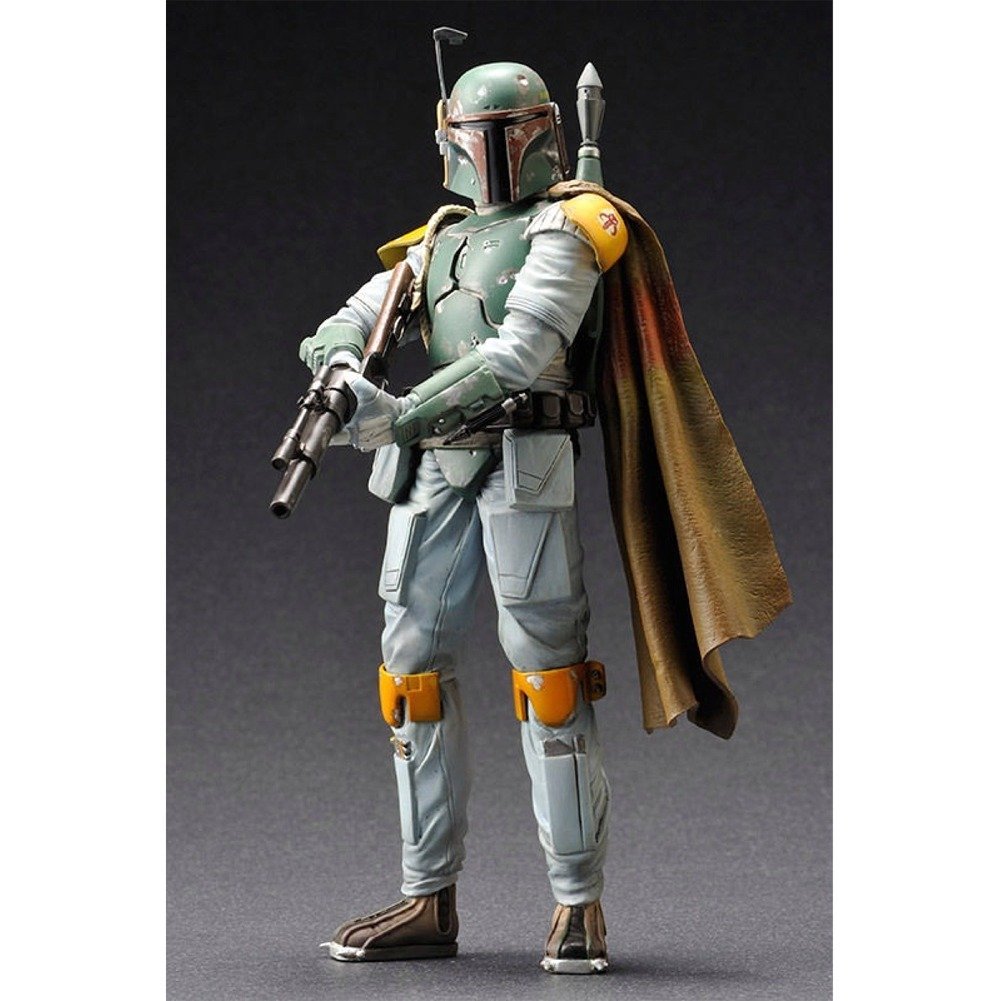 Star Wars: The Complete Saga Blu-ray (Episodes I-VI)
Even if you saw all the main Star Wars movies, it's good to have them in one complete set. The Star Wars: The Complete Saga has all the episodes from I to VI in high definition on Blu-ray discs. You can also find many extras in the box, including audio commentaries for each movie with George Lucas and his crew, and bonus discs with deleted scenes, interviews, concept arts, documentaries and more. The Complete Saga is basically the best collection out there, so you can't go wrong with this evergreen Star Wars gift.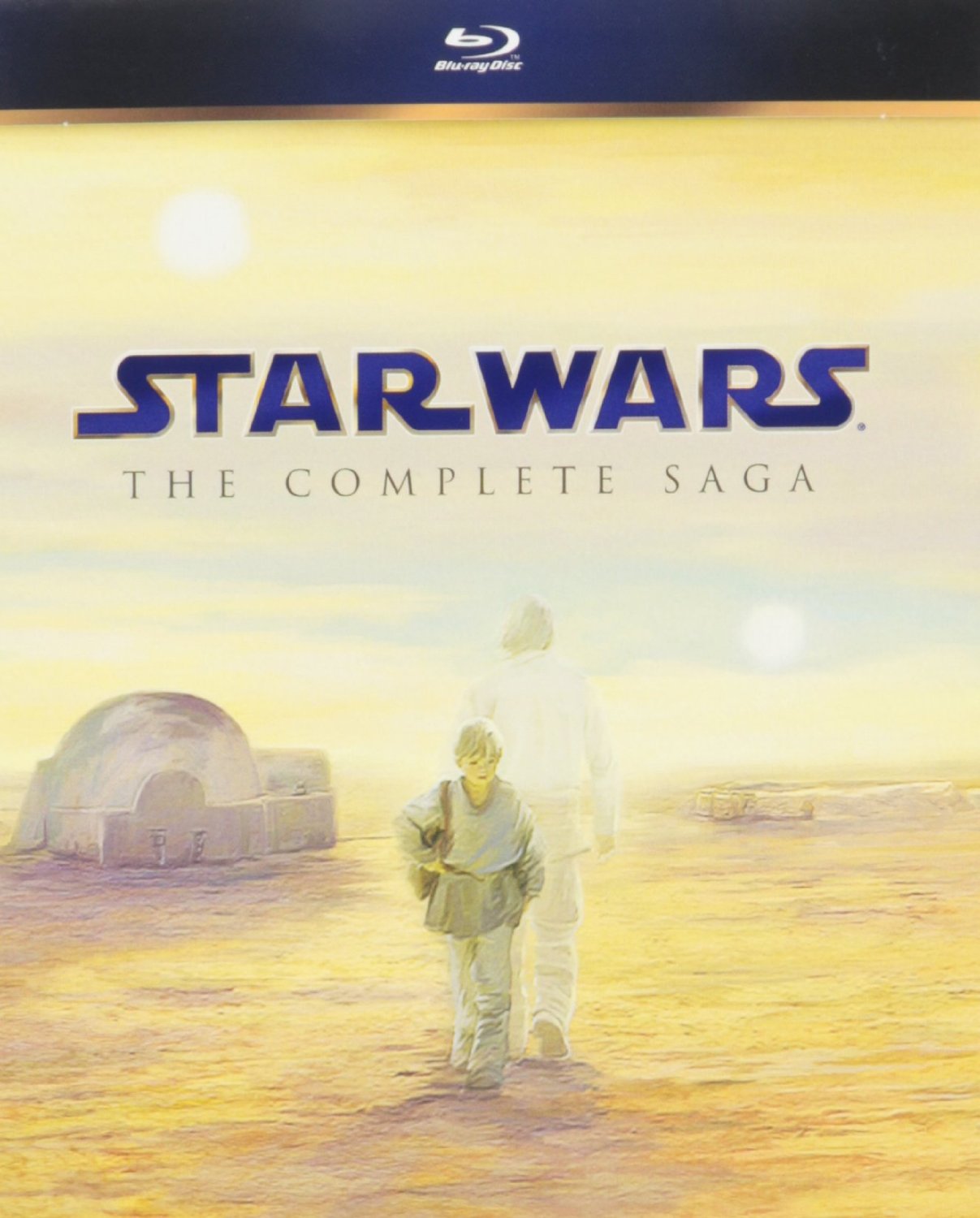 Anakin's Lightsaber with Changeable Colors
Who doesn't want a lightsaber? Now you can make everyone's wish come true with the replica of Anakin Skywalker's iconic weapon. And the best part? The color of the lightsaber can change from blue to red, so you can represent both the light side and the dark side. You can even set if you want fast of slow color change! However, there is still more: the lightsaber has many cool sound effects, including Darth Vader's breathing, power up and power down sounds, and various motion sensor-controlled sound effects.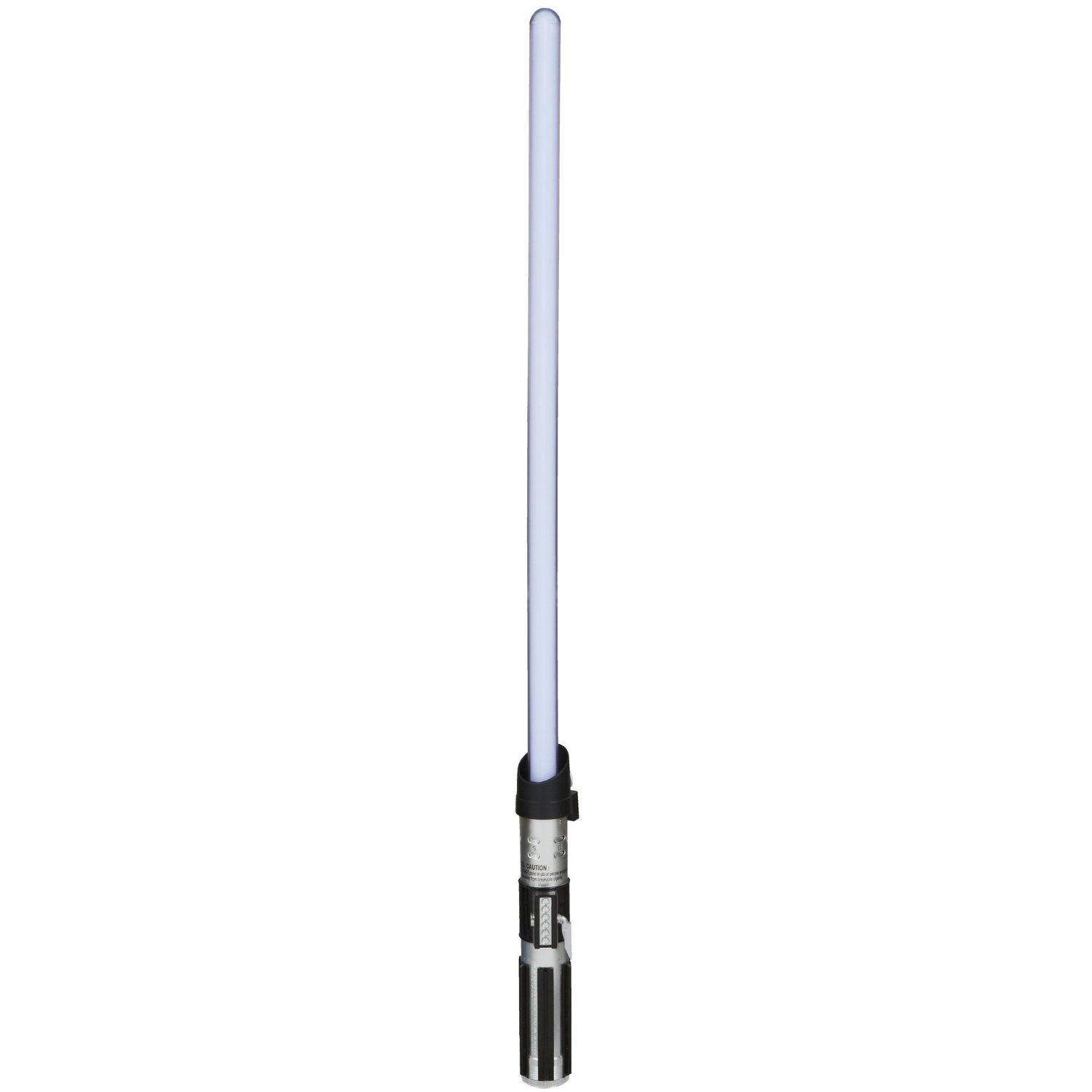 R2-D2 USB Car Charger
While it doesn't repair the damages on your car, this mini R2-D2 is a great traveling companion that can charge any of your devices that use USB port for charging, like smartphones, tablets, GPS devices or other gadgets. Since this merchandise features two USB ports, you can even charge multiple devices at the same time. To make things more fun, R2-D2 rotates its head, beeps and whistles while it's connected to power. This Star Wars gift makes traveling much more fun!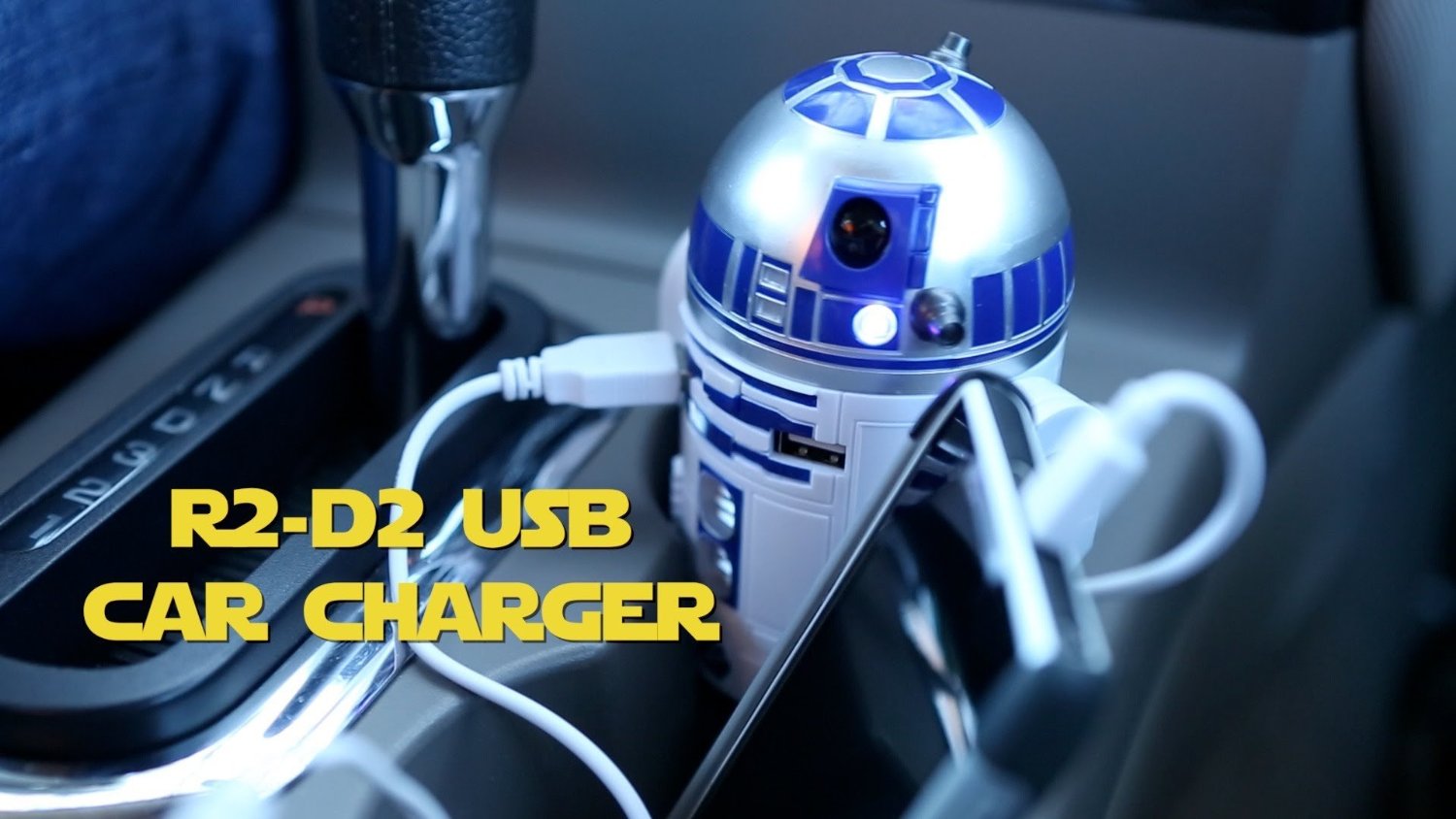 Millennium Falcon Bluetooth Speaker
This stylish Bluetooth speaker looks just like Han Solo's famous Millennium Falcon. This alone would be an amazing thing, but the speaker also lights up when people use it. It looks pretty great, especially in a huge Star Wars fan's room. The speakers itself has really good sound performance, and it can stream audio wirelessly without any problem as long as you're no further away than 30 feet.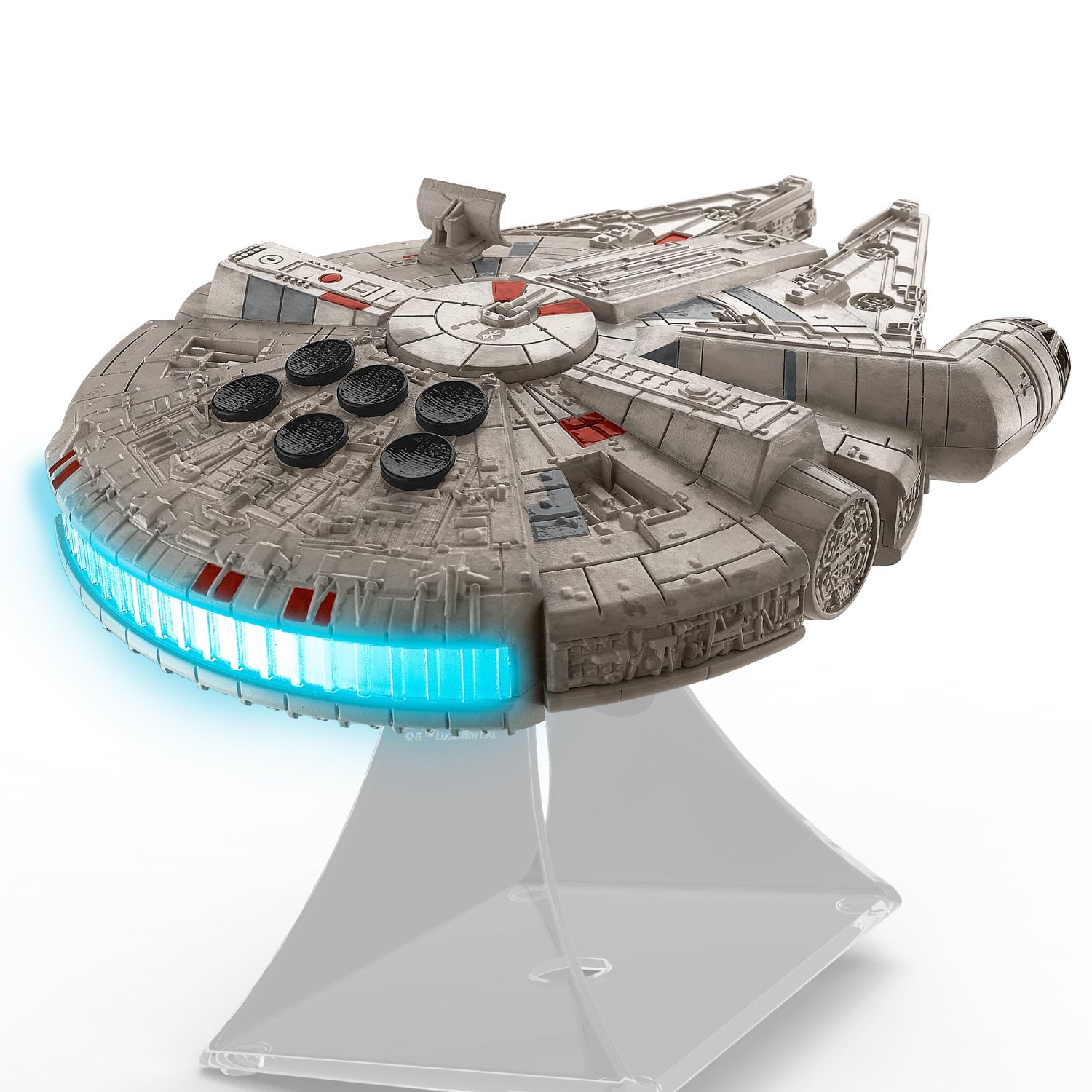 Death Star Bluetooth Speaker
If you are looking for a Death Star inspired speaker instead of the Millennium Falcon one, this is for you. It is also an officially licensed Bluetooth wireless speaker that lights up while powered on: thanks to this feature, it looks especially cool when you're using it during the night. You can pair it with your Bluetooth capable devices like your smartphones or tablets. However, one of the biggest benefits of this product is its portability: thanks to its size, you can easily take it with you.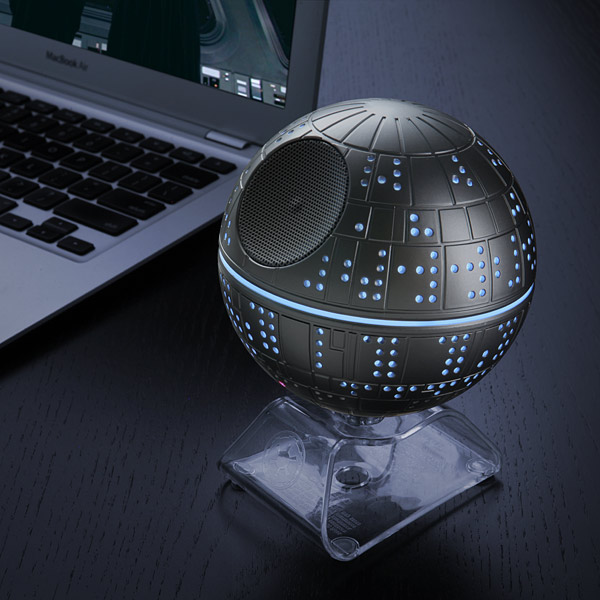 Darth Vader ARTFX+ Statue
This high quality statue of the most famous Sith Lord is a great item to a Star Wars fan's collection. Vader looks just as menacing as in the movies, and the collectible is highly detailed. The cape looks amazing, just like the suit itself with the various buttons, the belt, and of course, there is also the lightsaber on Vader's side. Kids an adults will equally love this amazing collectible.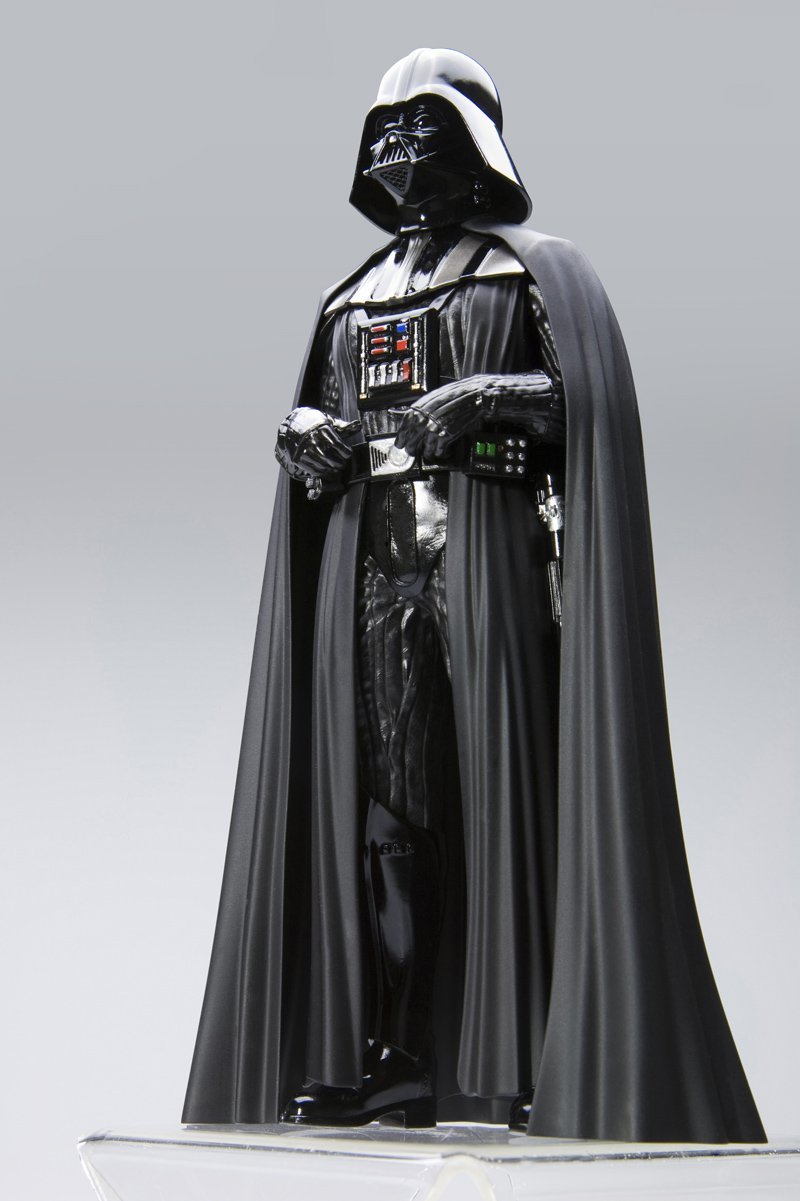 R2-Q5 USB HUB
Even a simple USB HUB can look stylish: just take a look at this one, which was inspired by the R2-Q5 droid. It's very similar to R2-D2, except it has orange and black colors. You can connect four of your USB accessories to it, and it also has a few extra features in order to make things more interesting. R2 can spin its head and make authentic sounds. The lamp on its head also lights up when used.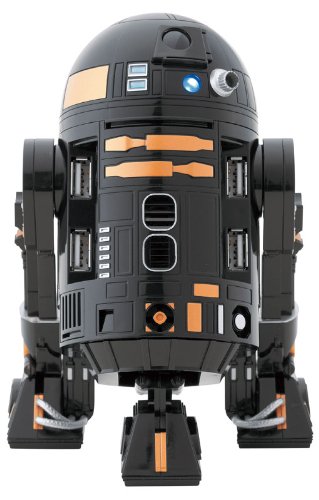 Disney Infinity 3.0 Edition: Star Wars Saga Bundle
Disney Infinity 3.0 connects the world of Star Wars, Marvel an Disney in one game, which is a dream come true for many kids: the heroes can join forces and embark on various exciting adventures. With this bundle you get a physical copy of the Disney Infinity 3.0 Edition video game, as well as two figures (Ahsoka Tano and Anakin Skywalker), the Twilight of the Republic Play Set Piece, one web code card and the Disney Infinity 3.0 Edition Base which is essential for playing.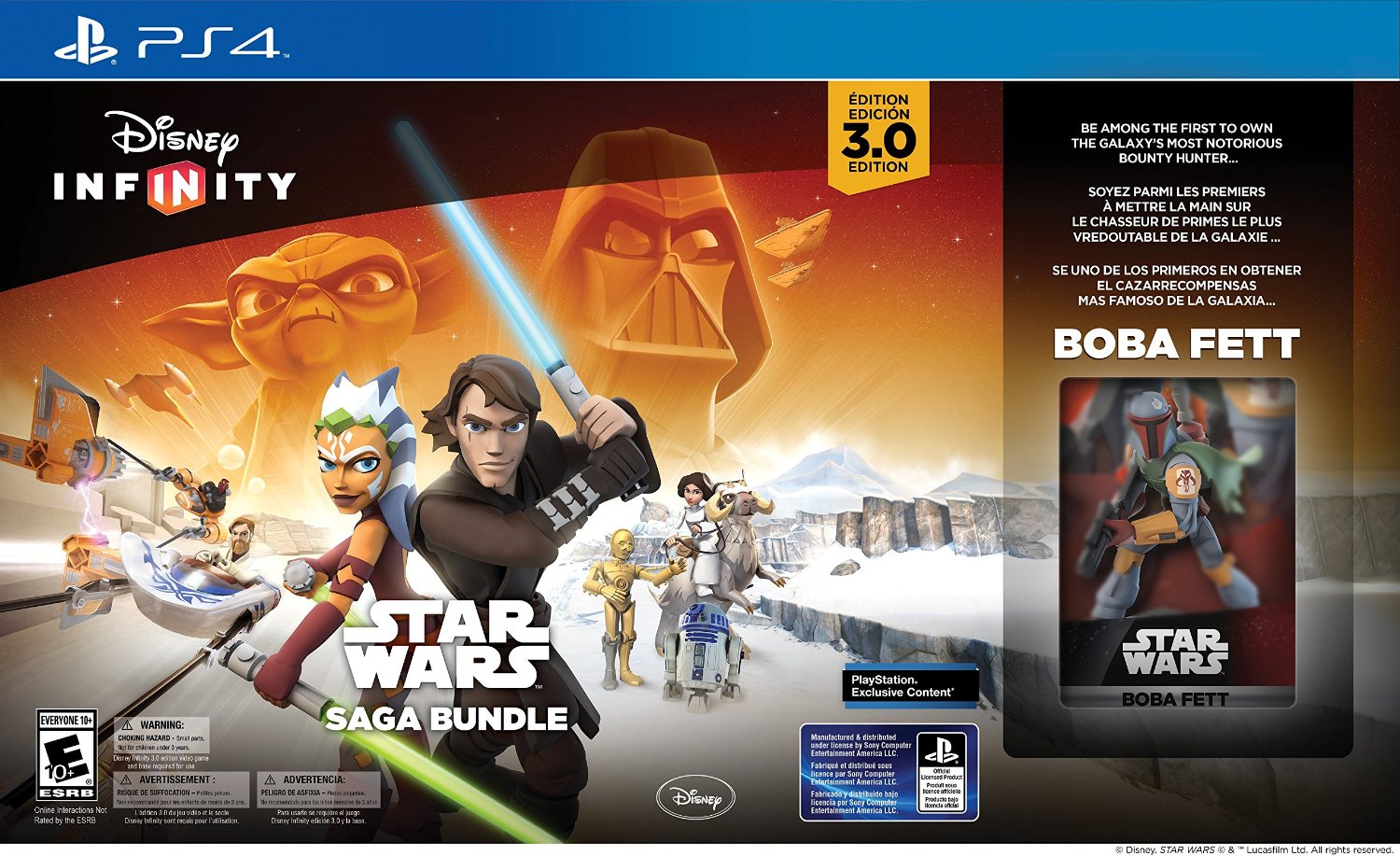 Remote Control Ultimate Millennium Falcon Quad
One of the most iconic ships in the Star Wars universe is definitely the Millennium Falcon. Han Solo's old and sturdy ship went through several though battles but it will return in the new Star Wars movies. Now you can also control it with a remote control thanks to the quad version of the Millennium Falcon. Not only it looks like the original, it also features authentic sounds, no to mention the LED lights. The quad has a 2.4Ghz communication so you can control the ship up to 61 meters which is pretty amazing.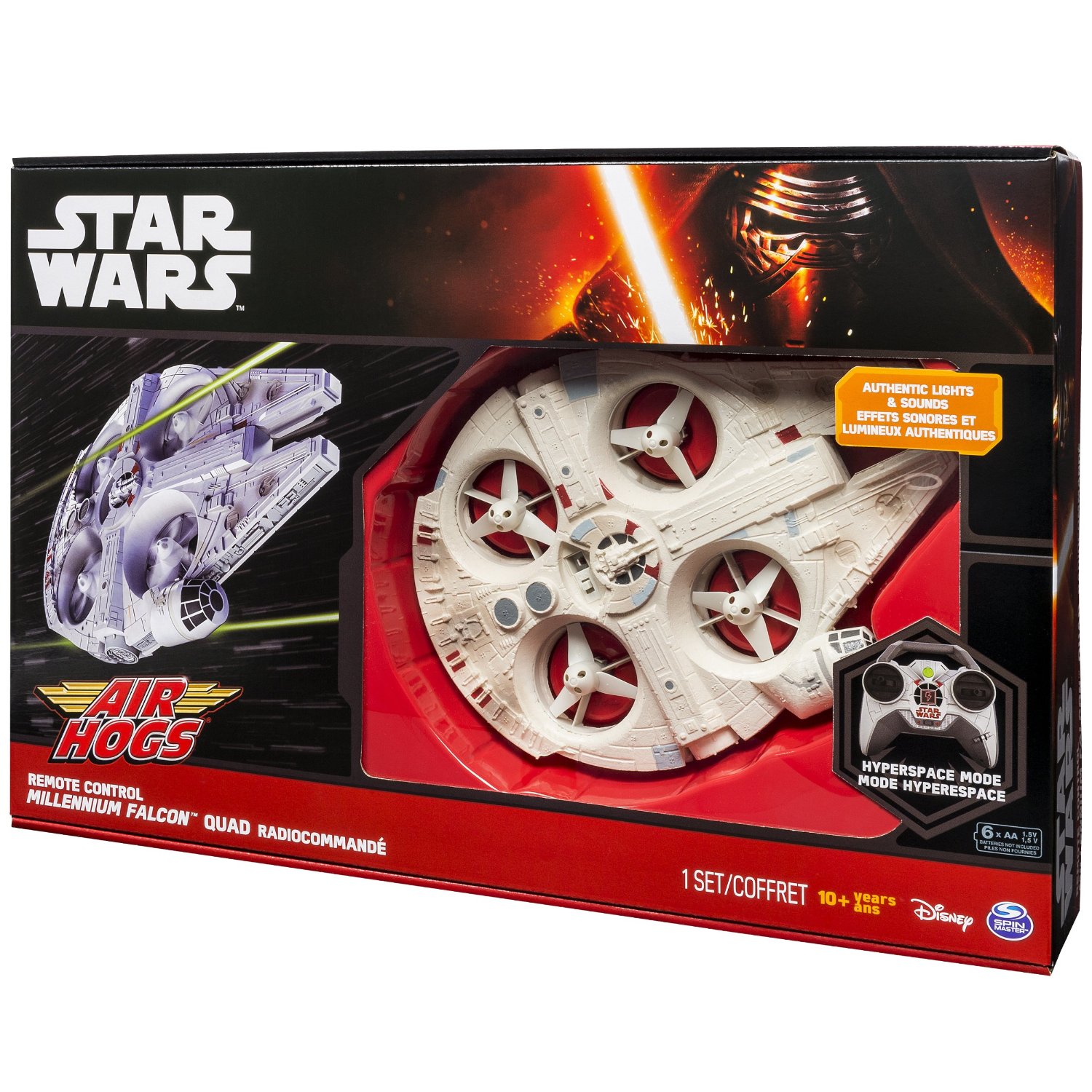 Star Wars Armada
Recommended for ages 14 or above, Star Wars Armada is a great two-player board game that offers countless hours of fun. With this game, Star Wars fans can engange in epic space battles on the side of the Rebels or Imperials. As fleet admirals, it's up to the players to issue tactical commands that decide the outcome of the battle. Will you be able to win the battle and emerge as a victor from the Galactic Civil War?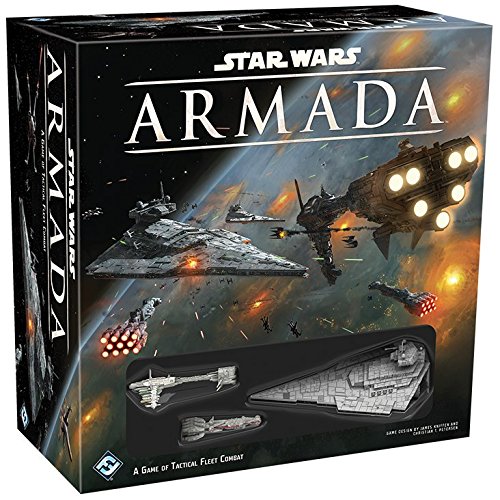 LEGO Star Wars 75102 Poe's X-Wing Fighter
Poe's black and orange LEGO X-Wing is a great addition to any Star Wars and LEGO fan's collection. The redesigned LEGO version of the iconic ship is 14 inches long and it has all the details you can see in the movie. The LEGO X-Wing features an interior part where you can put the three minifigures which come with the set. Beside the figures and the spaceship, this LEGO Star Wars set features various accessories and a miniature BB-8 droid as well.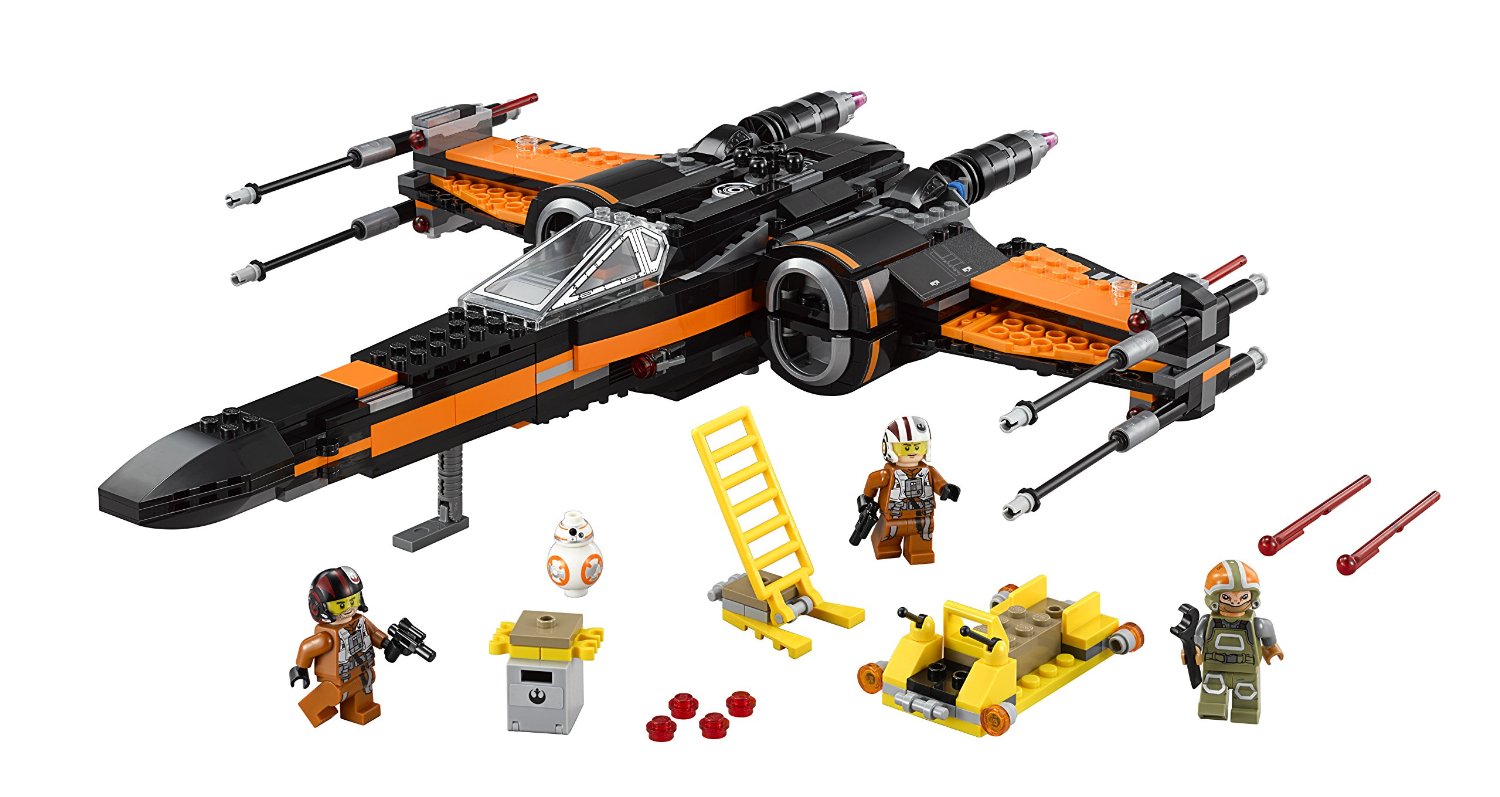 Kylo Ren Voice Changing Mask
Looking for a cool roleplay toy or Halloween costume accessory? You can get Kylo Ren's amazing mask with voice changing feature! The iconic character from Star Wars VII: The Force Awakens is already popular among Star Wars fans, so people will love this gift. The mask looks exactly like the movie version, and as mentioned before, it has the ability to change its wearer's voice in order to sound like a true Sith Lord.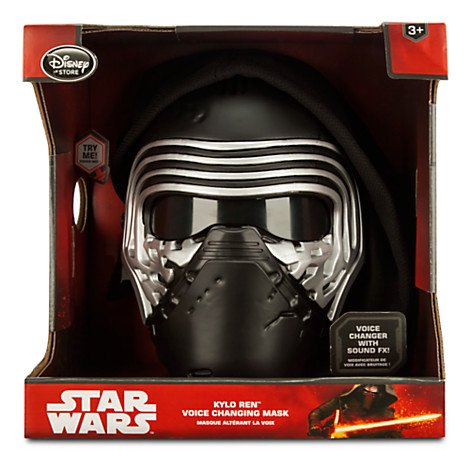 Star Wars Scooter
Kids will absolutely love this Star Wars scooter, inspired by the upcoming Force Awakens movie. The scooter features red and black color, and you can see a picture of Kylo Ren on the deck. The sturdy, non-slip deck is made of aluminum, ensuring it won't break down after a few weeks. The wheels and grip ends have LED lights which make the scooter look even cooler. A great Star Wars gift for anyone who's looking for a trusty scooter.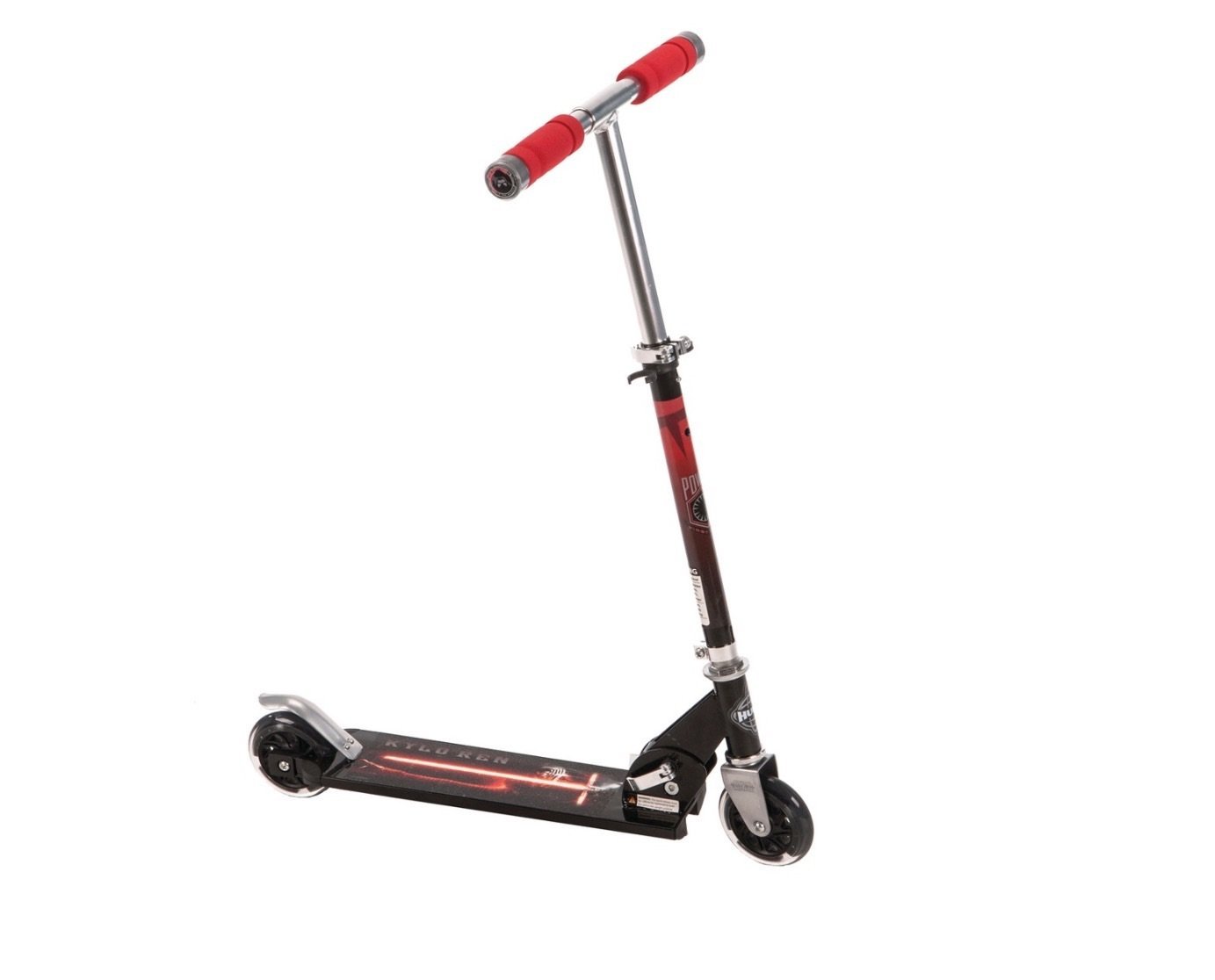 The Force Awakens Sheet Set
Who said a simple bad can't look amazing? Star Wars makes everything better, and this full sheet set is the perfect example. The bedding bundle includes one Star Wars: The Force Awakens-themed reversible comforter, a fitted and flat sheet, two standard pillowcases and one sleep mask. The pieces of the set feature the classic colors of the Sith, black and red, and there are also various characters on it, including Kylo Ren and several stormtroopers. It features even the cross-shaped lightsaber from Episode VII!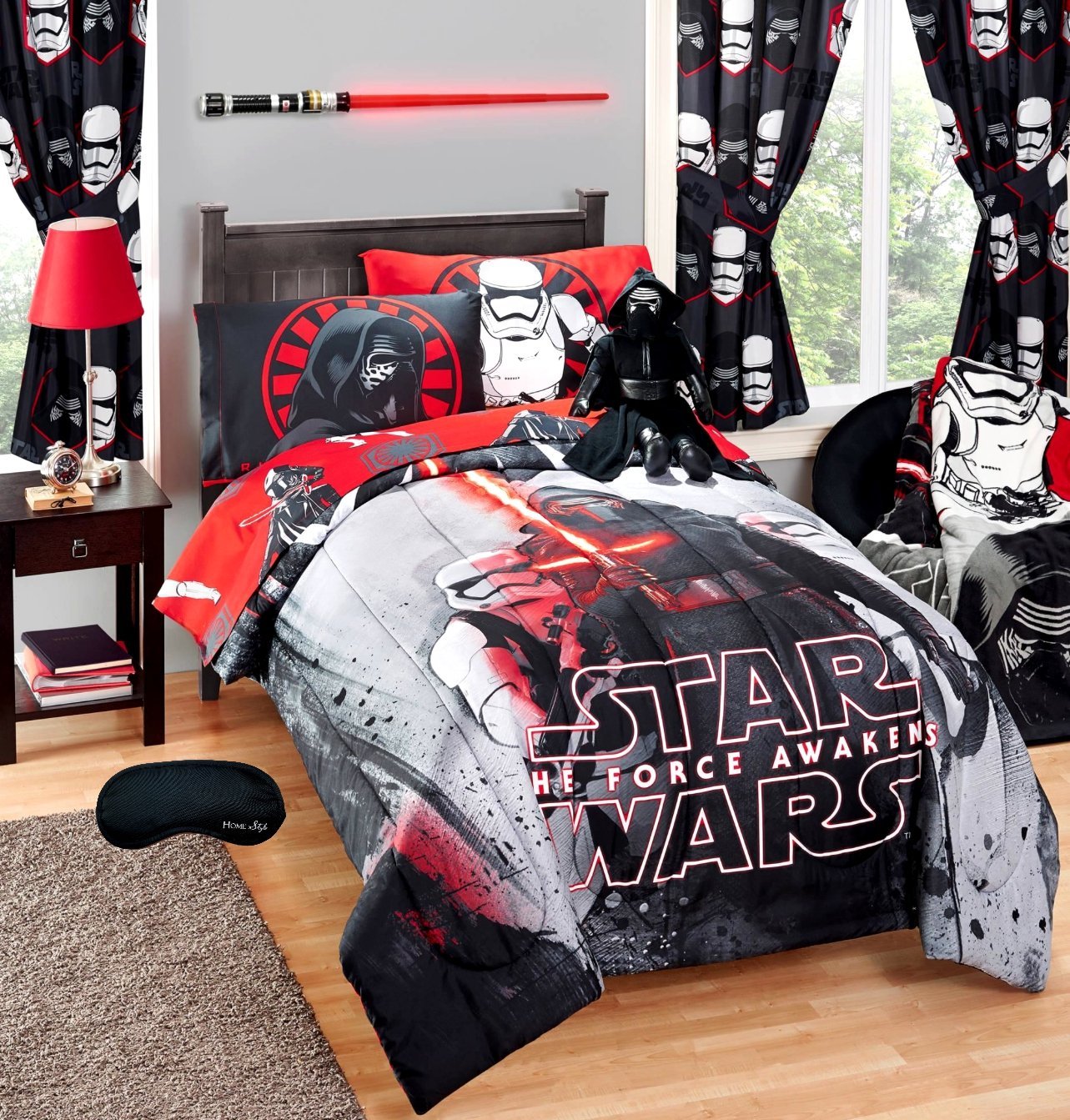 C-3PO Xbox One Controller
This wired C-3PO-themed controller is a great accessory for Xbox One owners. It's a limited edition controller with yellow color and unique painting, and the right grip of the controller features the emblem of the rebels. Of course the controller has all the basic features, including the vibration function and the impulse triggers.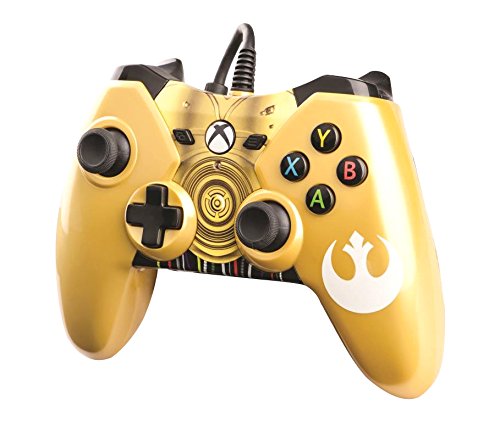 The article continues on the next page...