If you're looking for the largest range of league of legends accounts for sale then you have to visit this site https://www.unrankedsmurfs.com/. They have hundreds of lol accounts with rare skins for sale, as well as plenty of lol smurf accounts for various regions. If you want to buy league of legends account for your friends to play on the rift then be sure to check out their account store. With hundreds of level 30 League of Legends accounts for sale, there is no better place to buy your LoL accounts online than Unranked Smurfs with its excellent buyer protections and payment security, as well as full account information provided with every order.
Have you ever seen a nice pair of video game shoes and thought: "Yeah, these look pretty awesome, but I don't think I would wear them in public". Well, you're not alone. There are tons of gamer shoes out there which look great in the eyes of a gamer, but when it comes to everybody else, that's a different case most of the time. However, this is not the case with these stunning shoes. Don't forget to tell us which one is your biggest favorite!
7. The Legend of Zelda Shoes by Bobsmade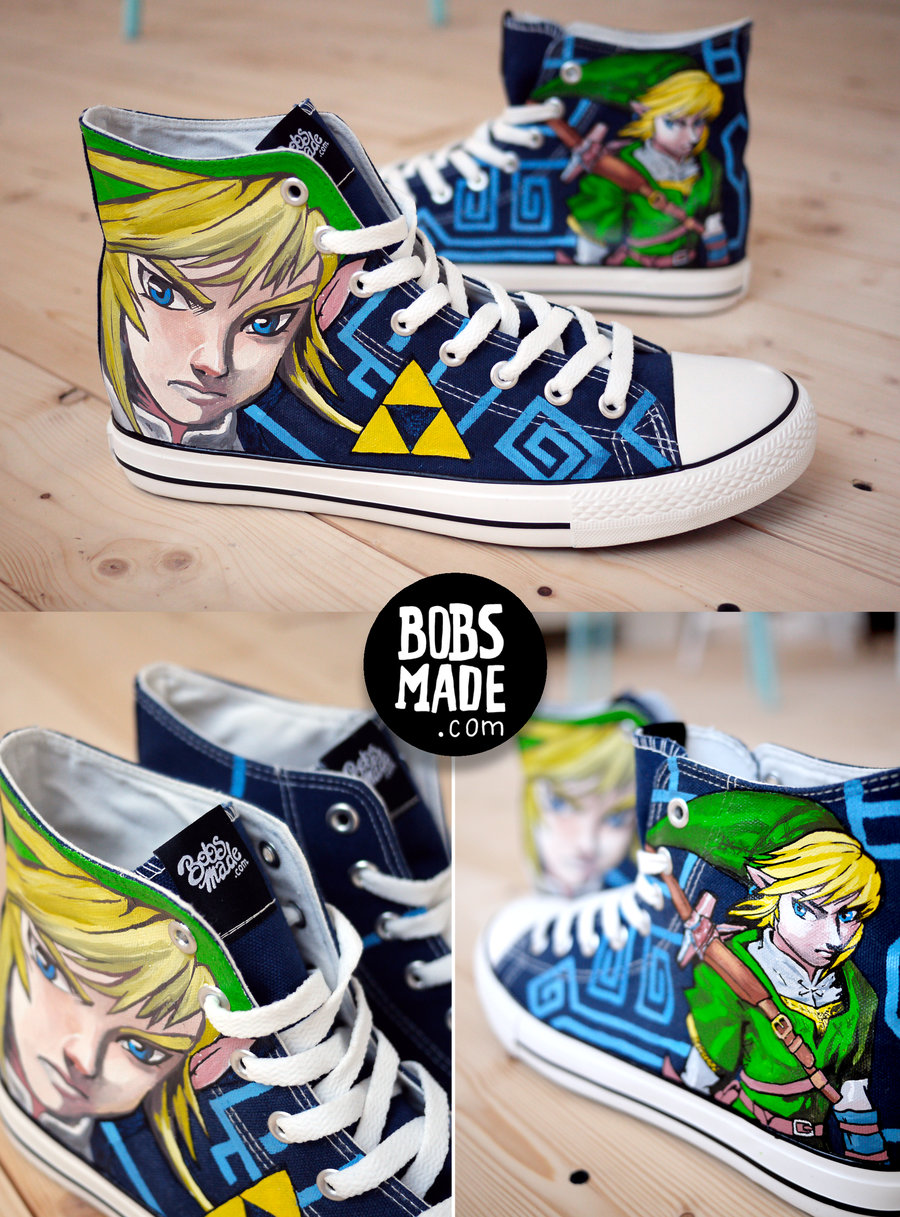 Bobsmade specializes in custom handmade gear, and they do an amazing job every time. For one, here's a pair of The Legend of Zelda-themed video games shoes from them, which features great artworks. You can see Link on both sides of the soes, and it has just the right amount of colors. WE don't know about you, but WE wouldn't hesitate to wear this on any day of the week.
6. Custom PS4 Air Jordan Sneakers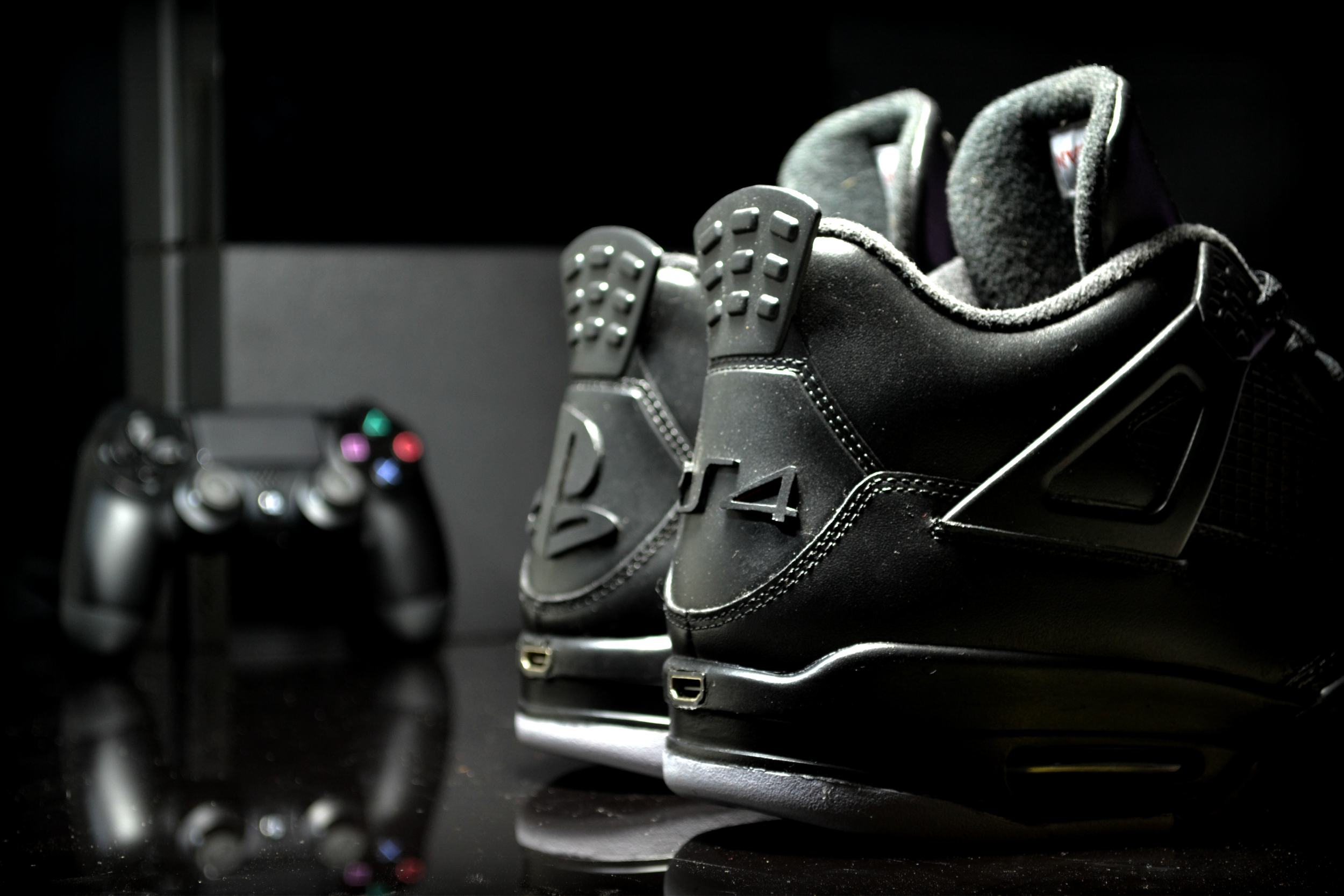 The most interesting thing about FreakerSneaks' black, PS4-themed Air Jordan Sneakers is that they have HDMI ports. Of course, you can't use them for anything, they only serve decorative purposes. One of the shoes has a PS4 logo on the back, while the other has a traditional PlayStation logo, which makes this pair of sneakers really interesting for hardcore PlayStation fans. It's also great for those who don't like shoes with a lot of colors, since this one is only black.
5. Borderlands 2 Shoes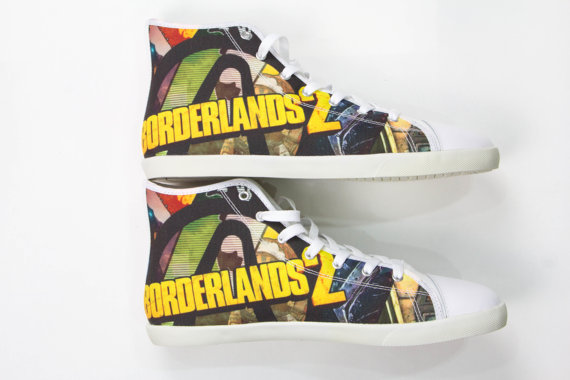 Here's a cool pair of Borderlands-themed shoes for the fans of the series.
On one side, the shoes have the logo of the game and various different colors, while on the other side, you can find a character from the game. It's a great footwear for fans of the series, and if you happen to meet any Borderlands fans in the future, they're definitely going to be jealous until they discover the discounts at shoppok.
4. Custom Vans Brand Game Controller Shoes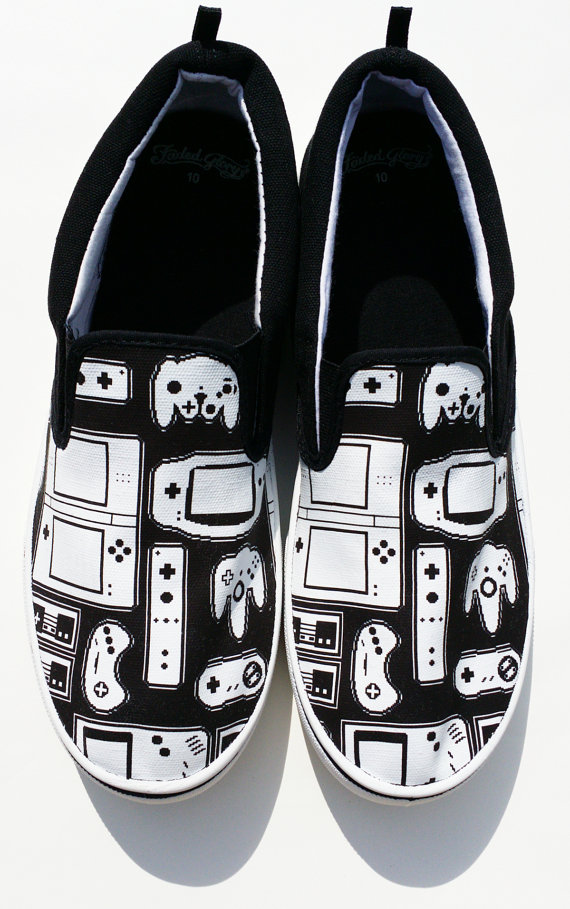 These shoes feature various game controllers of classic systems from the past, such as the Nintendo 64, the NES and others. It's a quite minimalistic pair of sneakers, since it only has black and white colors, so it's not outstandingly colorful. Thanks to that, most people won't notice that you're wearing a pair of video game shoes, but your gamer friends will probably see it as soon as they see you, and they will certainly love it.
3. Custom Converse Tetris Shoes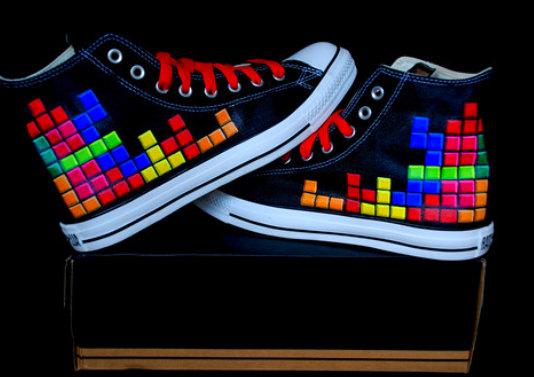 Since it's one of the most famous video games of all time, it would be a shame to leave out some Tetris-themed shoes, right? Well, here it is! Contrary to the previous shoes, this one has a lot of vivid colors. The blocks has a lot of different colors like blue, red, orange and green, while the shoelace is red. It goes really well with the base color of the shoes, which is black.
2. Super Mario Bros. Shoes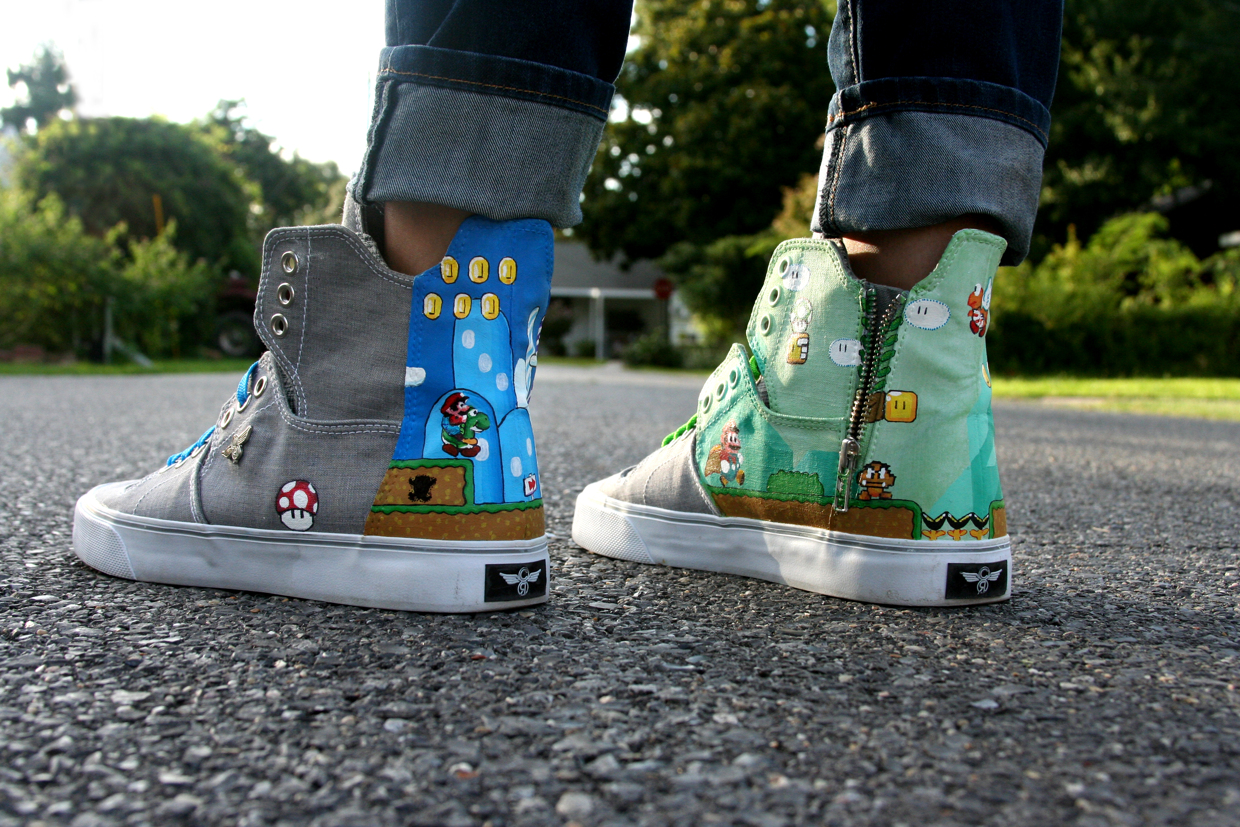 If you are a fan of Super Mario Bros. on the classic NES, you will love this! Made by Benjamin Bush, the shoes feature moments from Nintendo's iconic game, so you will feel nostalgic whenever you're looking at them. While it has a retro style, it still manages to remain stylish, which gives the beauty of this pair of sneakers.
1. BioShock Infinite Shoes by Bobsmade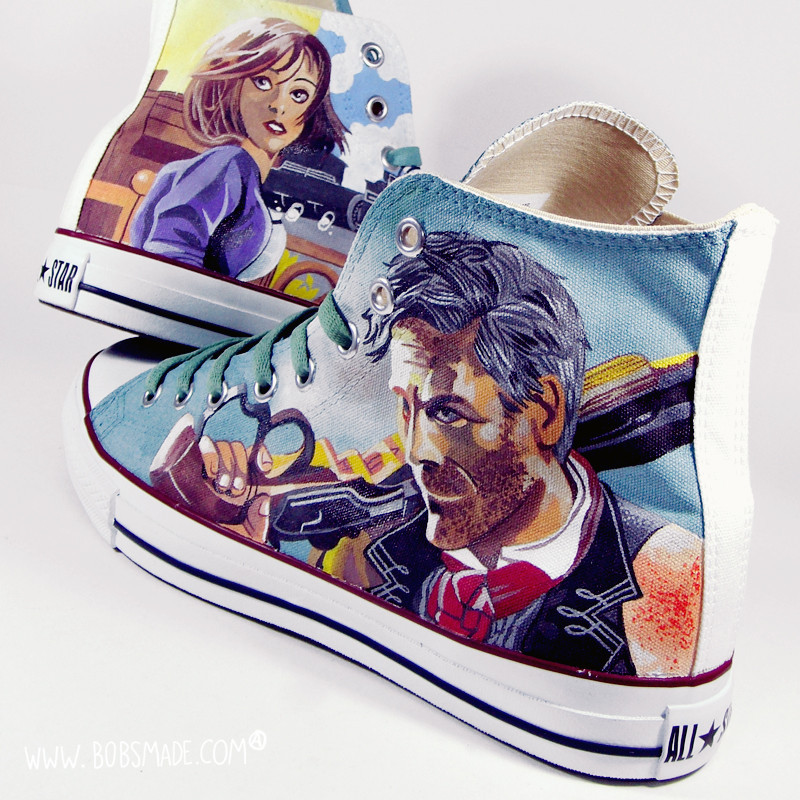 Another great work from Bobsmade, but this time, it features a BioShock Infinite inspired art with the main characters of the game. One of the shoes features Booker DeWitt, the main protagonist of Infinite, while on the other you can see Elizabeth. Both of the shoes are highly detailed, and the green shoelaces go really well with the colors.
If you know any other great video game shoes, share with us in the comments!