For most gamers, Christmas is a very exciting and lovely part of the year. If for no other reason, you can relax a lot, eat some delicious Christmas food and take some thc strup, and of course, play as long as you want, without worrying about school or work. It's even better if you can anticipate something cool, gaming related gift on Christmas Eve, such as a new game or a console. Probably many of you have at least one nice gaming memory when it comes to Christmas, or even more if your family is also into gaming. WE're sure that you love collecting gaming memories from Christmas just like us – the good news is that there are more ways to do this than simply playing games or receiving gifts. How about awesome gaming ornaments for your Christmas tree? WE've collected some of the coolest ones, check them out!
Original Super Mario Bros Perler Bead Star Christmas Tree Topper and Ornament Set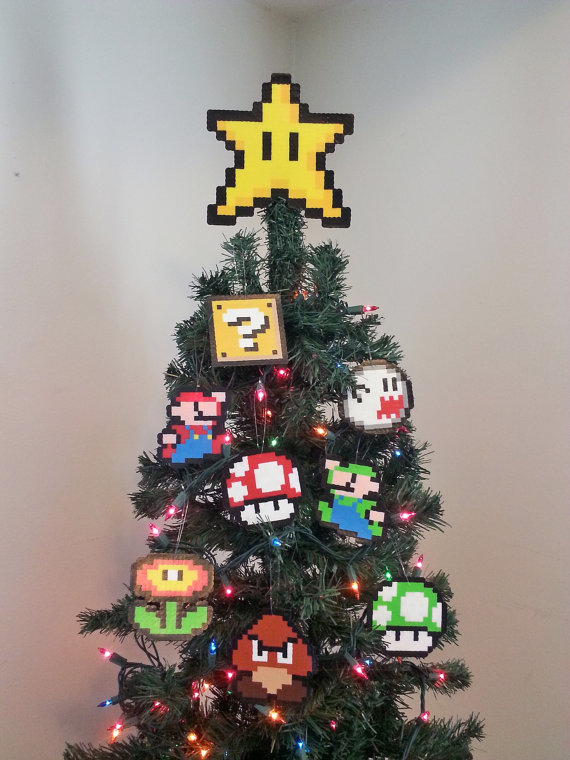 This is not just one ornament, but a whole set with 9 pieces, and oldschool Mario fans will love it. Our favorite is easily the star tree topper (WE bet that this will be the first ornament that your gamer friends will notice on your tree), but the others are also really cool. For one, just look at Mario ornament or Ghost ornament: one glance is enough to make you nostalgic. If you have nice memories from the NES or SNES era, our you're just a huge fan of the series, you will love this set.
Assassin's Creed Custom Ornament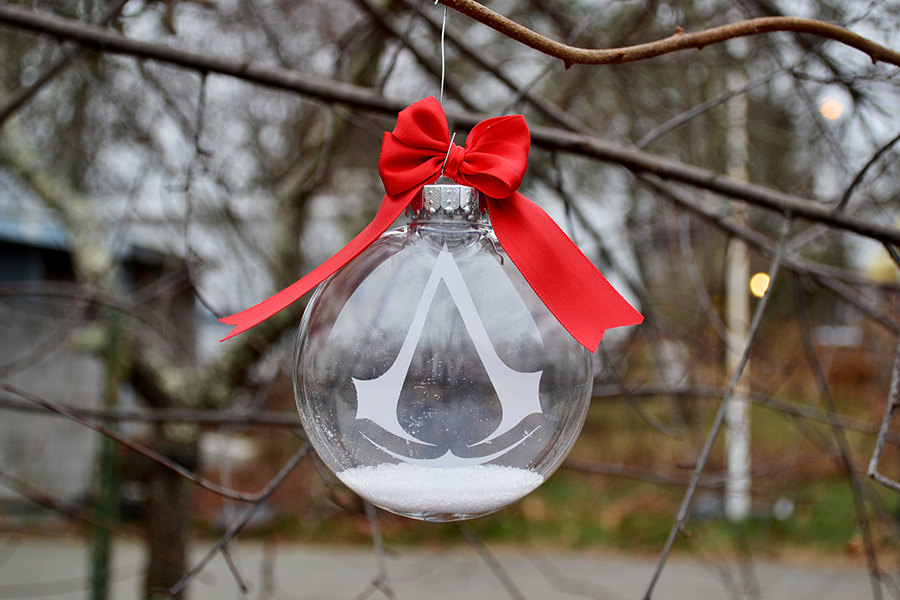 Assassin's Creed is famous even among those who are not hardcore gamers, so there is a huge chance that one of your family members or relatives will also love this Assassin's Creed custom ornament. But hey, if that isn't the case, you can still choose from tons of other Video Game ornament which are very similar to this one. So for exmaple, if you prefer Zelda or Destiny more than Assassin's Creed, you should still check out this link. The ornament is completely transparent with a red ribbon on top of it, and inside the ball it features the well-know symbol of the Assassin order.
Classic Video Game Controllers Ornament Set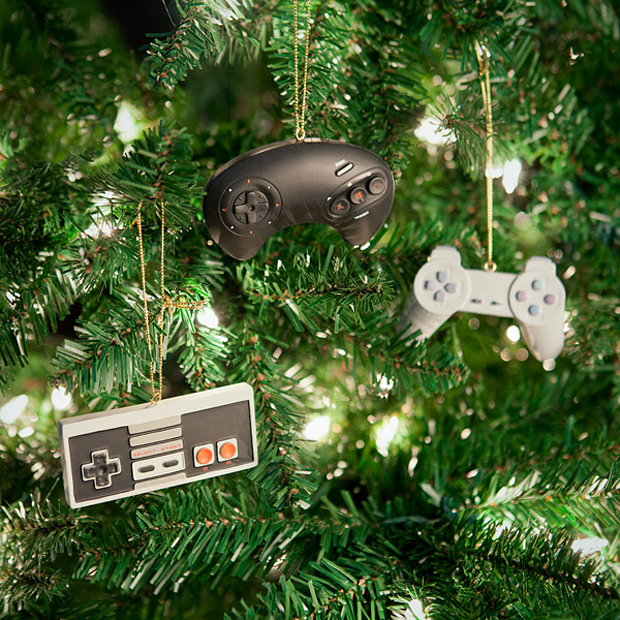 Are you a fan of classic consoles, like the original PlayStation or the Nintendo Entertainment System? This is probably the perfect gaming ornament set for you, which features four ornaments that look like controllers of classic gaming systems. They are made from resin, and you can easily hang them on your tree. The set contains the following controller ornaments: Atari 2600, Nintendo Entertainment System, Sega Genesis, PlayStation 1.
Christmas Bauble Pixel Bit Art Ornaments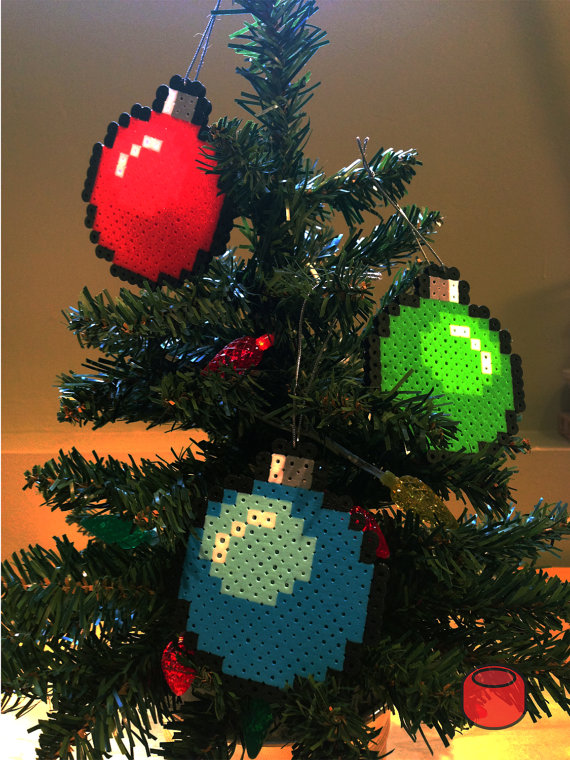 Traditional Christmas baubles are too mainstream – why not make them pixelated? This set has your favorite Christmas tree decoration in pixel pit art style in various colors: red, green, puple, pink, yellow and blue. Even though these are not related to any game franchises, thanks to their unique style, you can instantly recognize that they are perfect Christmas ornaments for gamers. These handmade items are made from perler beads, and the coolest thing is, that you can even use them as magnets!
3D Building Block Pacman amd Ghosts Christmas Ornament Set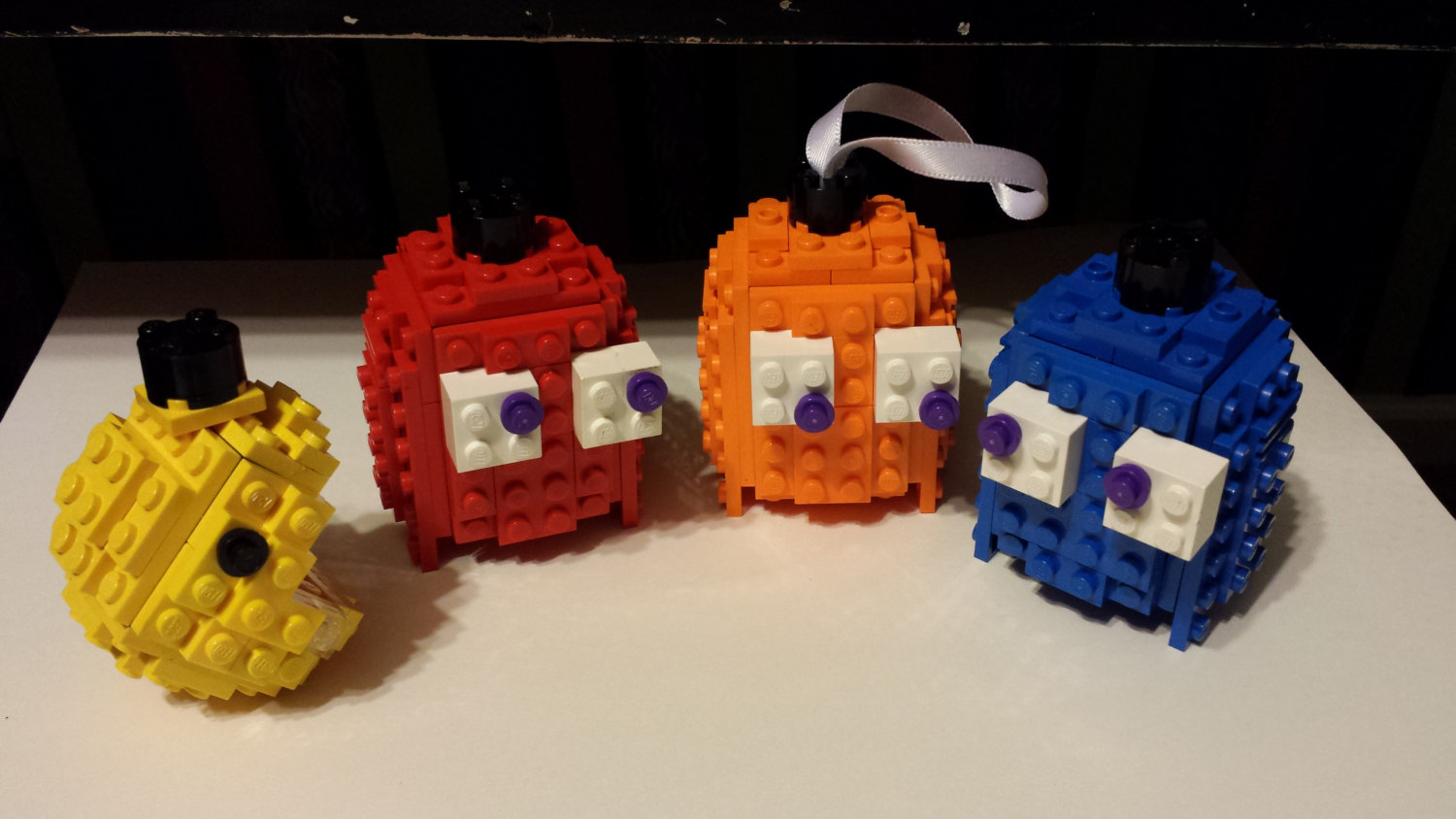 There is also something for LEGO fans, which is related to gaming at the same time. These Pacman-themed Christmas ornaments are made from LEGO and glue was also used in order to make them more durable. Imagine hanging those ornaments one behind the other: you can recreate a classic moment from Pacman. The decorations come with a ribbon, so you don't have to do anything with them other than hangin them on your Christmas tree.
Will your Christmas tree have video game ornaments this year?