Ken Levine from Irrational Games has revealed two upcoming special editions of the Xbox 360, Playstation 3 and PC title BioShock Infinite. The game due to launch on february 2013.
The larger, more expensive pack (priced at $149.99) is called BioShock Infinite Ultimate Songbird Edition, which includes a 9.75 inch Songbird statue, designed by Irrational concept artist Robb Waters. Also comes with a 64-page hardcover artbook, a resin-cast 25mm Handyman miniature (from the upcoming BioShock Infinite board game), a 5×7 inch lithograph poster by Jorge Lacera, and a 3-inch Murder of Crows bottle keychain. Other goodies are in-game items, avatar costumes (X360), themes (PS3, PC) and digital soundtrack.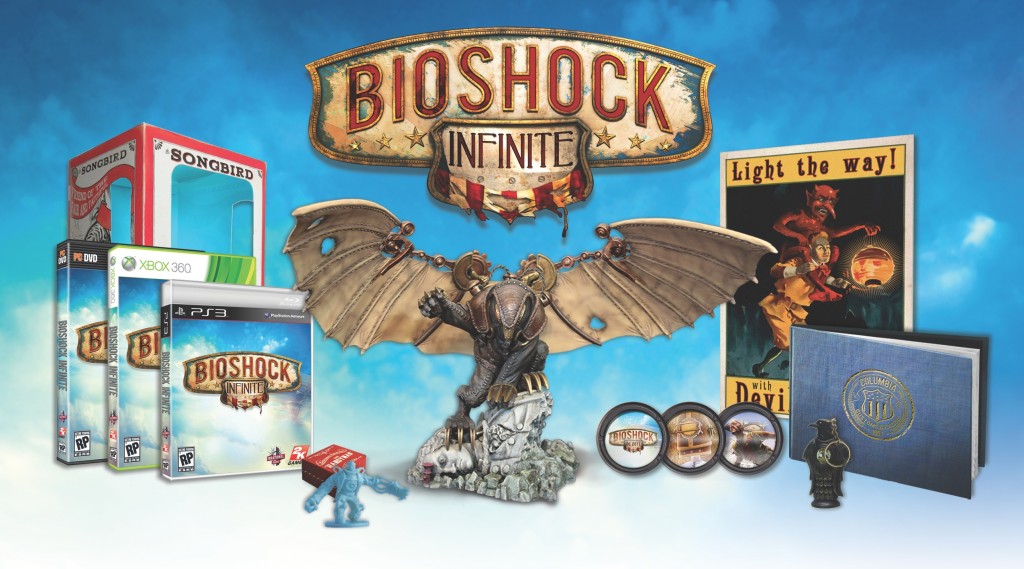 The smaller pack is the BioShock Infinite Premium Edition. It contains all of the above, except the large Songbird statue. In the US it costs $79.99.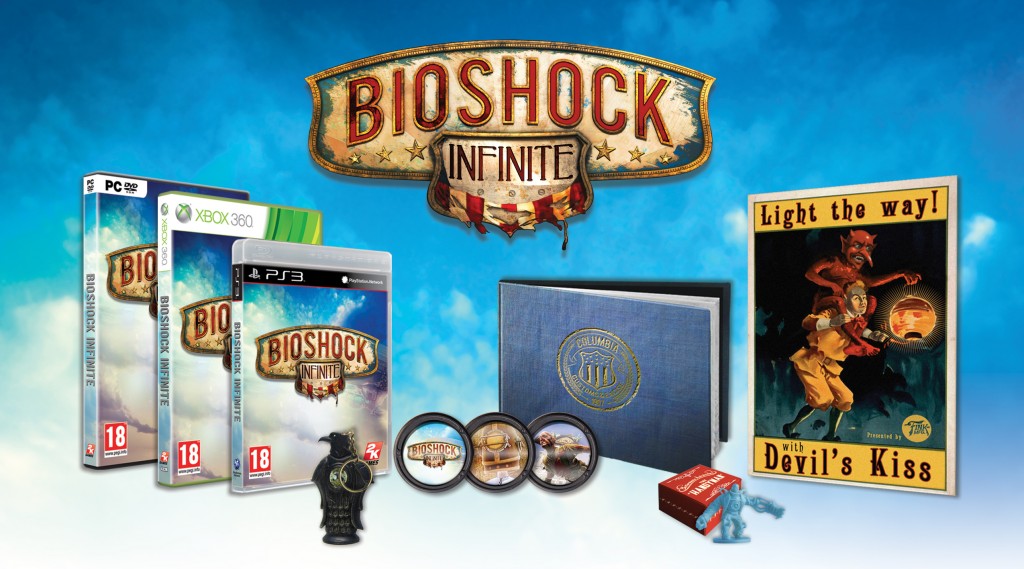 Ken Levine claimed both editions are only available in limited numbers, so pre-ordering them is strongly recommended.