CollectorsBp's extraordinary collection was noticed in our forums. WE were amazed by the bunch of sealed games, where every single piece was in perfect condition. After that WE realized that it must be shown to everybody, so WE asked him to tell us a bit more about his hobby.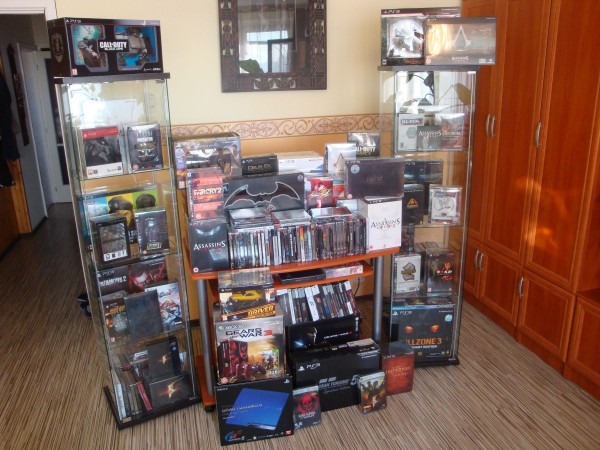 Which was your first special edition and where did you get it from?
The first one was an Uncharted 2 Collector's Edition, because I was playing with the standard edition and it soon became my favourite game. Browsing the net I realized that it came out in a beautiful Steelbook as well, and I bought it from a person in Debrecen (Hungary) through an advert. I liked it so much that I did not open it and put it into the glass cabinet. This is how I got my first unopened collector's game.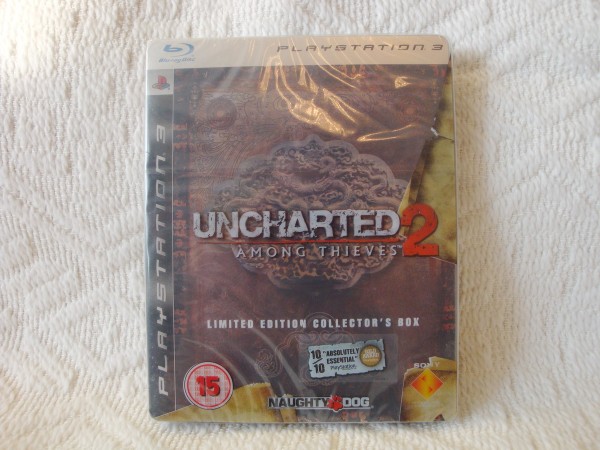 When and why did you decide to start collecting?
After purchasing the Uncharted 2 CE, the 576 KByte shop had another special edition game on sale, the Dante's Inferno Death Edition. I used to play the standard edition of this game before, but the holographic cover of the Death Edition was so beautiful that I did not open it and placed it next to the other. I gave up on smoking after 18 years, and decided to spend my money on special games instead.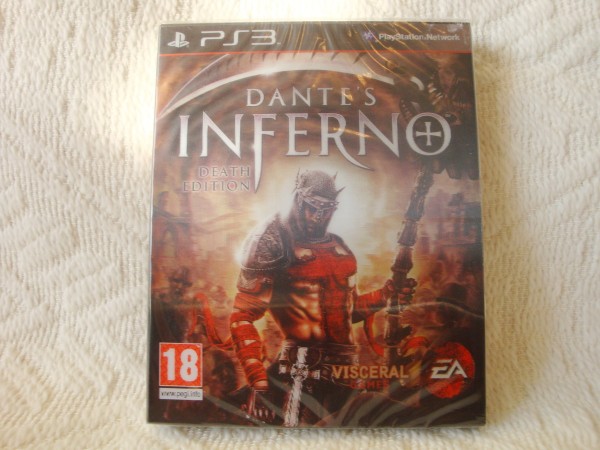 Why have you chosen to collect sealed games?
Because my first two games were unopened (having such a beautiful cover, and I really wanted to keep them that way), so I decided not to open the third or fourth one and none of the games I purchased later on. After that I was only interested in unopened games.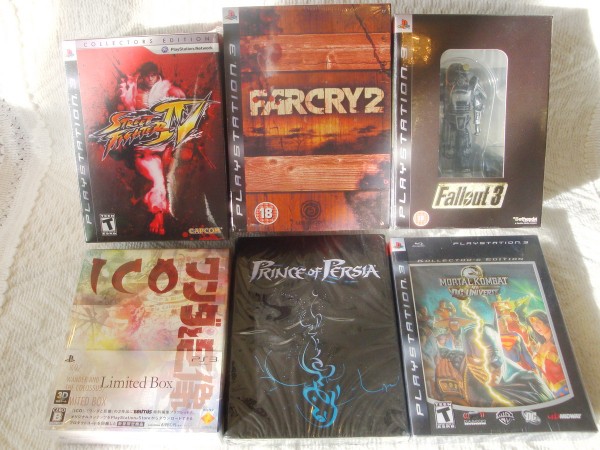 Are you curious sometimes regarding the quality of these interesting items inside the package?
Many people have already asked me this question and yes, I would be very interested to find out the quality of the collector's relics. This is why on many occasions I have only kept the metal case games, because there are some quality or esthetic problems with the rest of the collector's edition. This is true for the European or English version of the Mortal Kombat, that contains very poor figures, which are similar to those children can make in the nursery. This is why they don't form part of my collection and kept only the unopened Steelbook.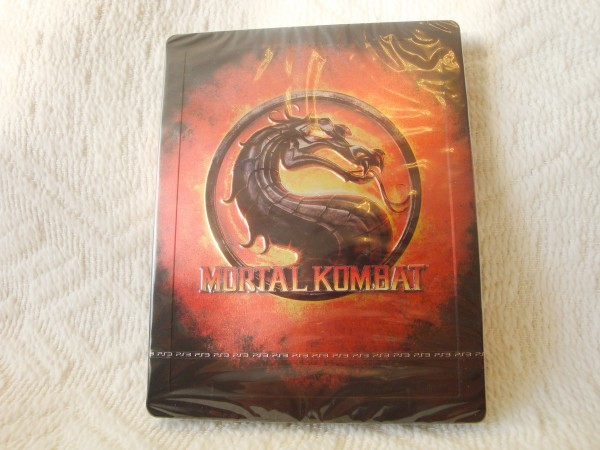 Is there a criterion as for what can become part of your collection?
There is no such criterion, to see something and love it, this is how it works. Unfortunately, this is not true in all cases because sometimes my financial situation does not allow me to buy everything or there are times when the seller is not willing to ship the desired pearl to our small and indebted country. It does not matter if the victim is an American, French, Canadian, German or Japanese edition.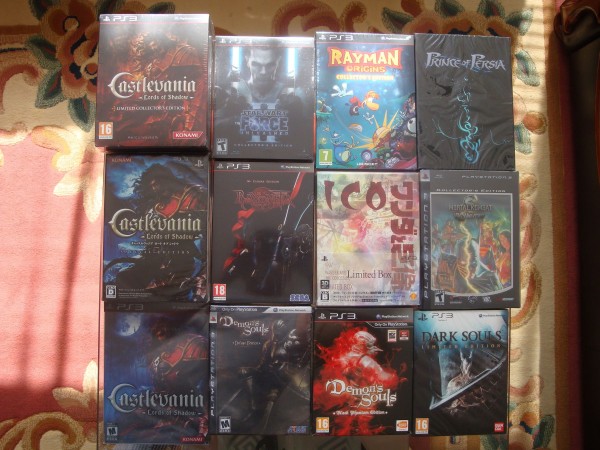 Do you make sure to have only original, store quality games and not to have resealed games in your collection?
Nowadays yes, but before unfortunately I was cheated – especially by German sellers – when a used metal case was uploaded for auction and advertised as in its original package. I bought three such games that of course were resealed, used items. By now I managed to get two of them in its original packaging. Now I look more closely at the packaging, I request a photo from the seller prior to buying it. It happens many times that the pre-ordered exemplars are resealed by the distributor and sells the same game that other distributors sell without packaging or give with a game. This is what happened in case of a French Steelbook, that was shipped together with a game and an exclusive DLC.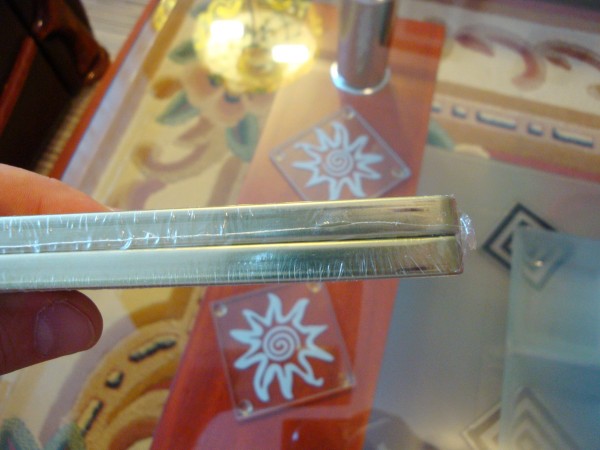 Do you spend a lot of time on "hunting"?
From the domestic supply I bought only the pre-ordered items, from abroad I try to hunt the rare or unopened editions that came out long time ago. I try to buy from collectors who handle his collections with caution. There are many editions available that I do not want to buy due to their esthetic damages. It might sound strange, but if a perfect collection contains an item that does not belong there than chances are that there will be more of these, so to avoid that, I only hunt for perfect items, this is the basic. It also happened in case of a local console shop that I refused to take over the pre-ordered item because they shipped it damaged. I am very strict about this and I think this is what takes time, to find the right pieces that can contribute to my collection.
Which is your favourite collector's package and why?
The actual favourite is always the one that arrives the latest. I do not judge them according to their value and content because I like the 15 euros edition the same as the 150 Euros edition, but if I had to choose than I think it is probably those two that I managed to buy unopened after a year from Japan: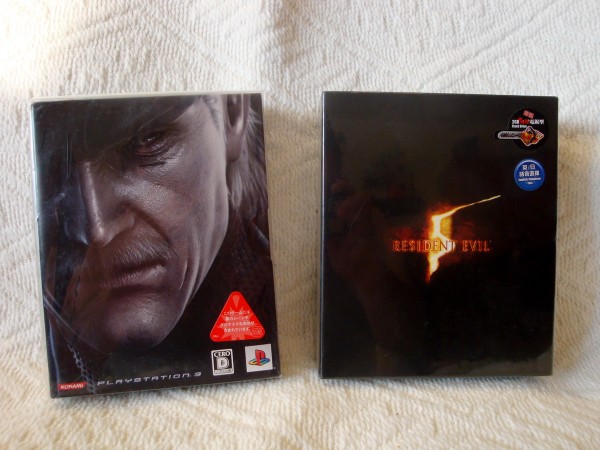 Apart from these above-mentioned I also like the German Media Markt and Saturn Steelbook editions as well.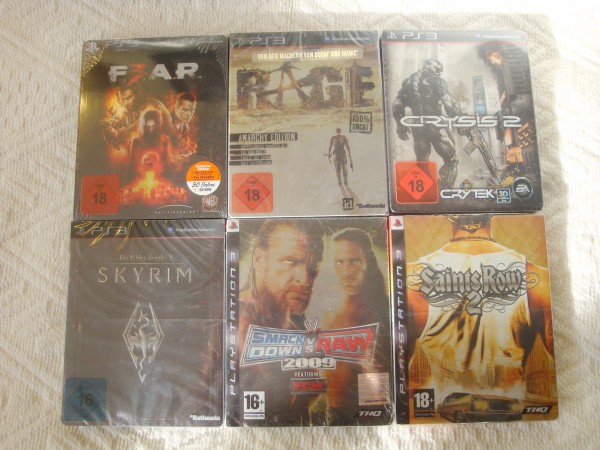 Where and how do you store your games?
The smaller boxed games and the Steelbook editions are kept in two cabinets, but the bigger boxes at the moment are sitting under my bed, those are waiting to be stored more properly. Plus there are some treasures at the bottom of a cabinets. I am not worried because there is some more space available, just don't know until when…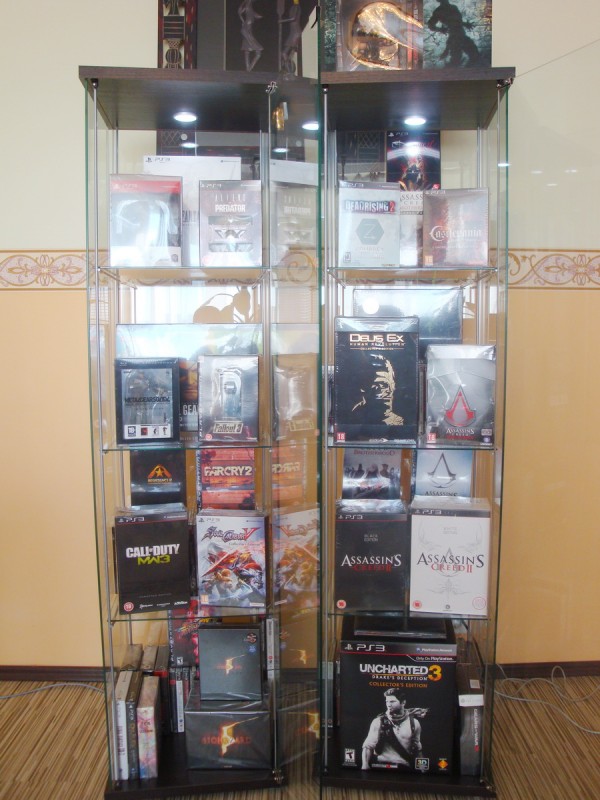 Which is the edition that you wanted to get very badly, but don't have it so far?
I would like to get some older metal case editions, like Turok and DiRT. Unfortunately, until now I could not manage to buy an unopened releases of these.
Which is your favourite video game and what platform are you the happiest to use?
Almost everybody asks me how do I play if I don't open the games. The reason is very simple, I don't play with anything. I like action-adventure games the most, but the ones I am interested in I will buy in standard edition, and after completing those I usually exchange them for another one that I am also interested in.