Even though the PlayStation 4 is only on the market for a bit more than a year, Sony's current gen console has quite a few limited editions. From simple to really stunning ones, collectors can browse from various limited edition PS4 consoles, and even if you don't plan on buying any of them, they are still worth a look. The lineup will probably be even bigger in the future, so WE thought it's the perfect time to start collecting all the limited versions in one post. If you're looking for any limited edition PS4 consoles, you will find it here.
1. Custom GTA V PS4 console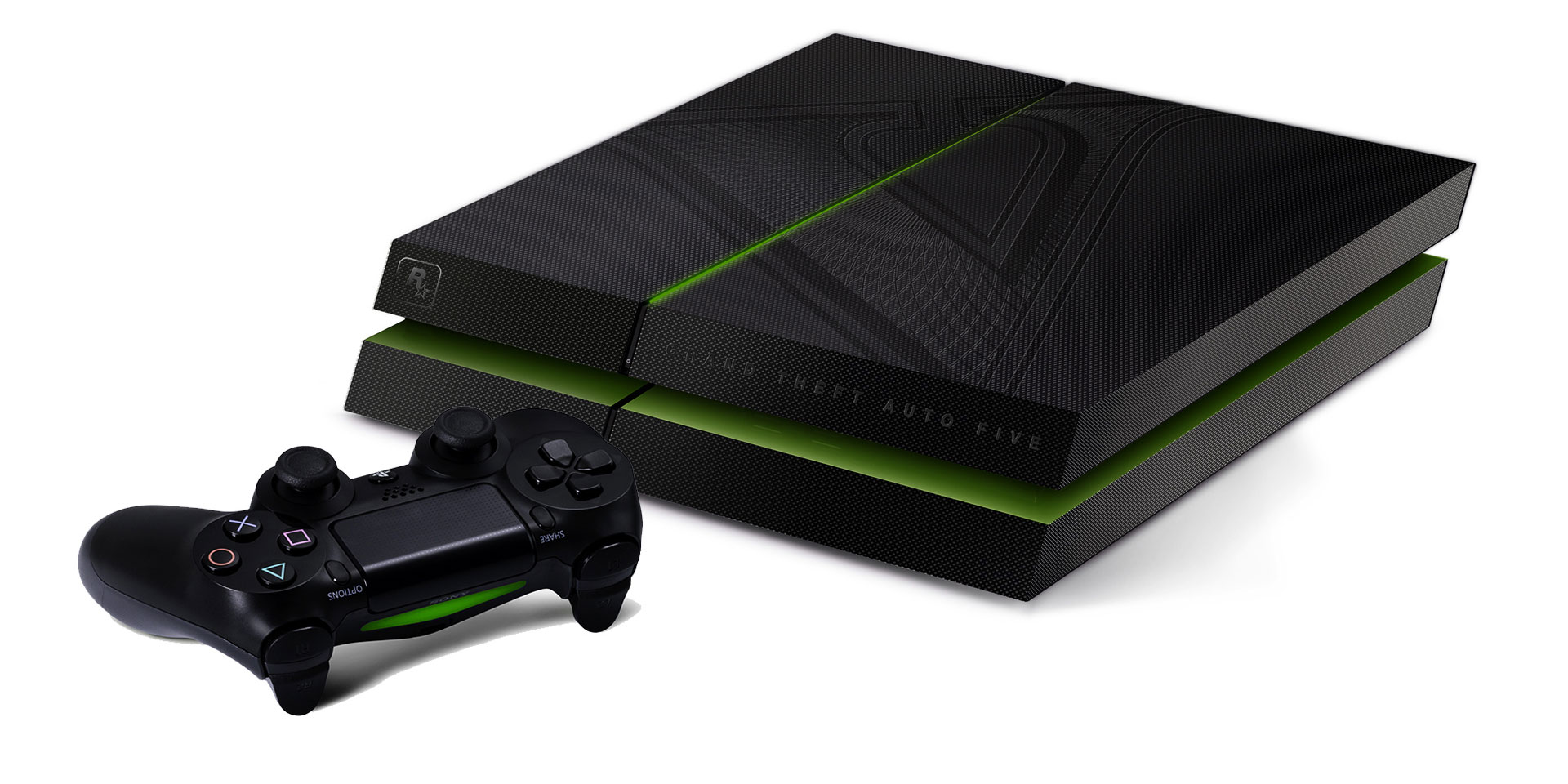 We start with a truly unique one, which isn't available at retailers (at least not right now). In celebration of the launch of the next gen version of Grand Theft Auto V, Rockstar Games made this cool-looking, custom PS4 for a giveaway contest. The hand-fabricated, black and green system is entirely Grand Theft Auto V-themed, which means it features an exclusive, black-on-black GTA V design with laser etched logo on top of the console. Of course, the controller also matches the design of the system itself, so this is definitely a highly valuable item for GTA fans.
2. PlayStation 4 20th Anniversary Edition
Is there a better way to celebrate the 20th birthday of the first PlayStation than releasing a limited PS4 with the colors of the original? Maybe, but this is still a damn good idea. Sporting the grey finish of the original PlayStation, the PlayStation 4 20th Anniversary Edition will make veteran PlayStation fans feel nostalgic. It comes in a very stylish box, which features the console itself, a vertical stand, a DUALSHOCK 4 controller with matching design and a PlayStation Camera. However, it's available in extremely limited quantities: to reflect the launch date of the original PlayStation, it's limited to 12 300 units worldwide, so it's not easy to get. A cool little addition is that all of the units are numbered. Among all the announced limited edition PS4 consoles, this one is our biggest favorite.
3. Custom Psycho Break PS4 console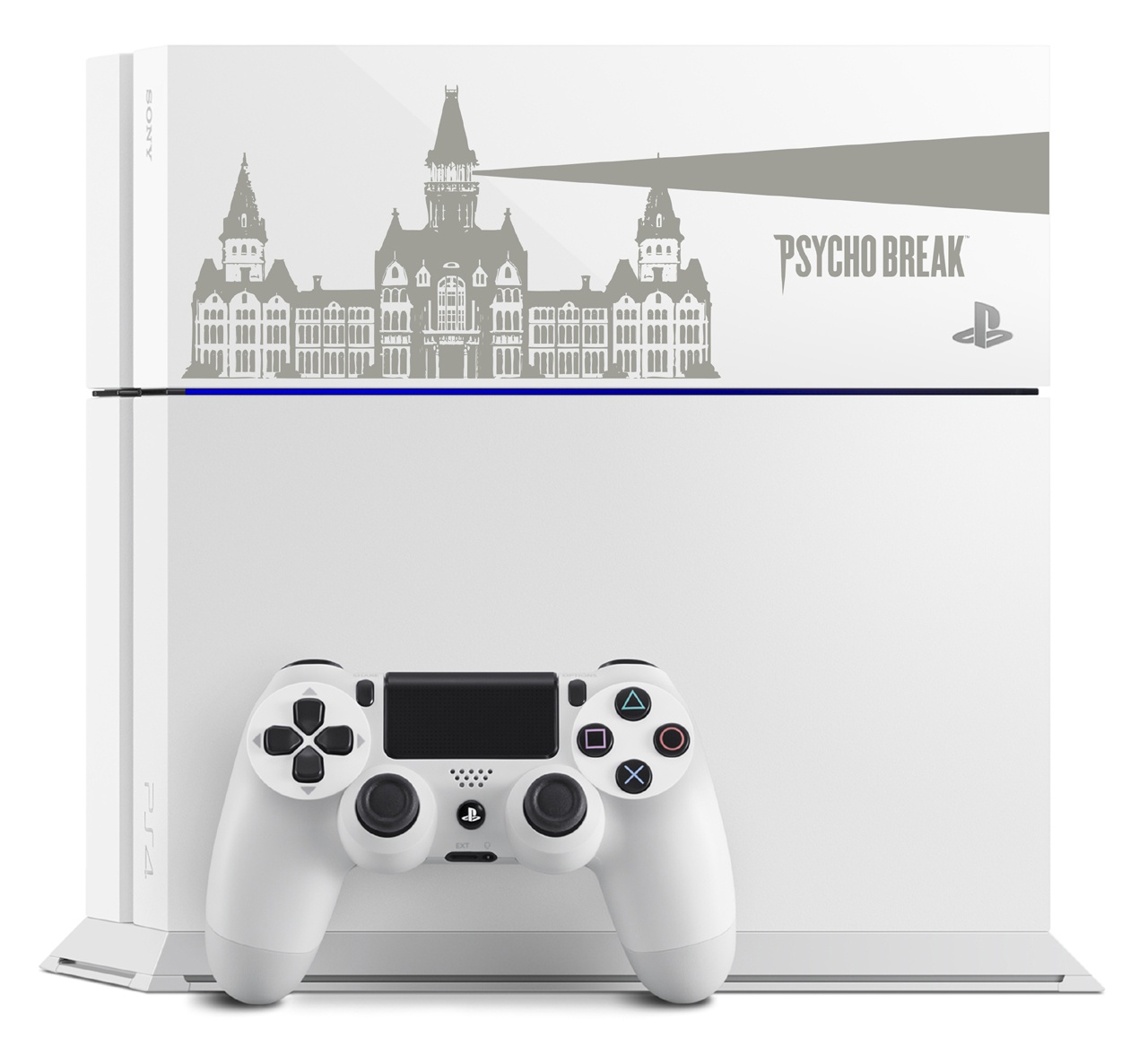 Shinji Mikami's The Evil Within not only released in Japan with a different name (Psycho Break), but it also has its own custom console. Available in black and white colors, this Psycho Break-themed PlayStation 4 has a simple design: the detachable cover of the hard drive has a unique design: it features the most important building in the game, which is a mental hospital, which even has a lighthouse. Even though the design is quite simple, it's very stylish, especially in white. You can even get the HDD cover itself from auction portals like eBay, but it almost cost half the price of the console itself.
4. PlayStation 4 Dragon Quest Edition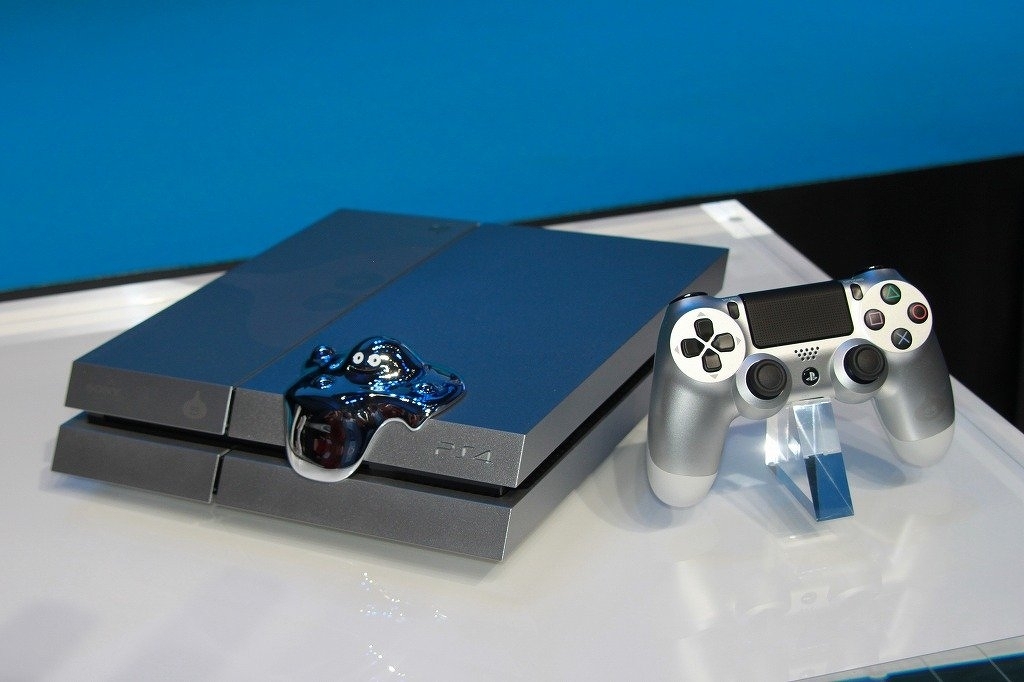 WE've already written about this one before, however, WE can't leave it out from this post either. This Dragon Quest-themed system is the only silver PlayStation 4 right now, which was revealed a few weeks before the Tokyo Game Show 2014. To celebrate the release of Dragon Quest Heroes, Sony will also offer this limited PlayStation 4 to the biggest fans from Japan. Yes, unfortunately, this is also a Japan-only edition, with little chance of reaching the shelves of the European or American retailers. Apart from that fact, it's a very unique and interesting console, which has something the other versions don't. It comes with a little slime bob, which you can put on top of the console.
5. PlayStation 4 Frozen Edition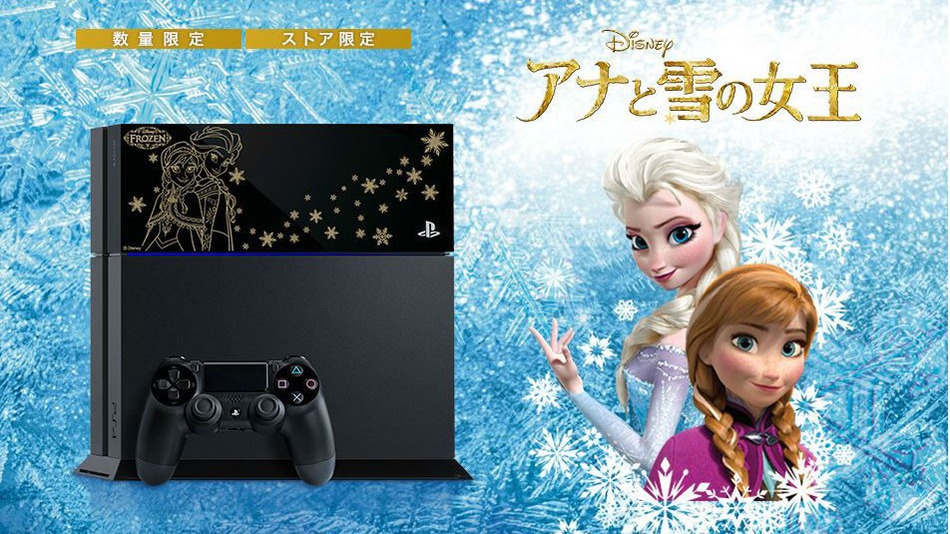 Disney's Frozen is a big thing even in Japan, so if you think about it, it's hardly surprising that a Frozen-themed PlayStation 4 also exists. Similarly to the Psycho Break PS4 console, this one also has a unique HDD cover. This time, it features the main characters from Frozen, Anna and Elsa, along with some snowflakes and the Frozen logo itself. Despite the fact that Frozen is usually much more popular in the West, interestingly, this limited PlayStation 4 is also currently available only in Japan.
Which one of the limited edition PS4 consoles do you want the most? Tell us in the comments!