We're in the middle of fall, when games are coming from left and right. This is the time of the year when it feels truly great to be a gamer, and to be a collector as well. Tons of cool limited versions of games of are coming, so we thought that now is the right time to collect 5 really cool, upcoming special editions.
5. Halo: The Master Chief Collection Mjolnir Edition
With its rather long name, the Halo: The Master Chief Collection Mjolnir Edition already stands out from the crowd, but this is not the only interesting thing about it. This special edition will come with a cool looking steel book case, a physical map, so you can take a look at all the maps available in the game, and a downloadable content as well. However, there is no doubt that the coolest thing about the Mjolnir Edition is the badass Master Chief statue, which is 12 inches high! Just look at the picture and imagine how awesome it will look on your shelf!
4. Bayonetta 2 First Print Edition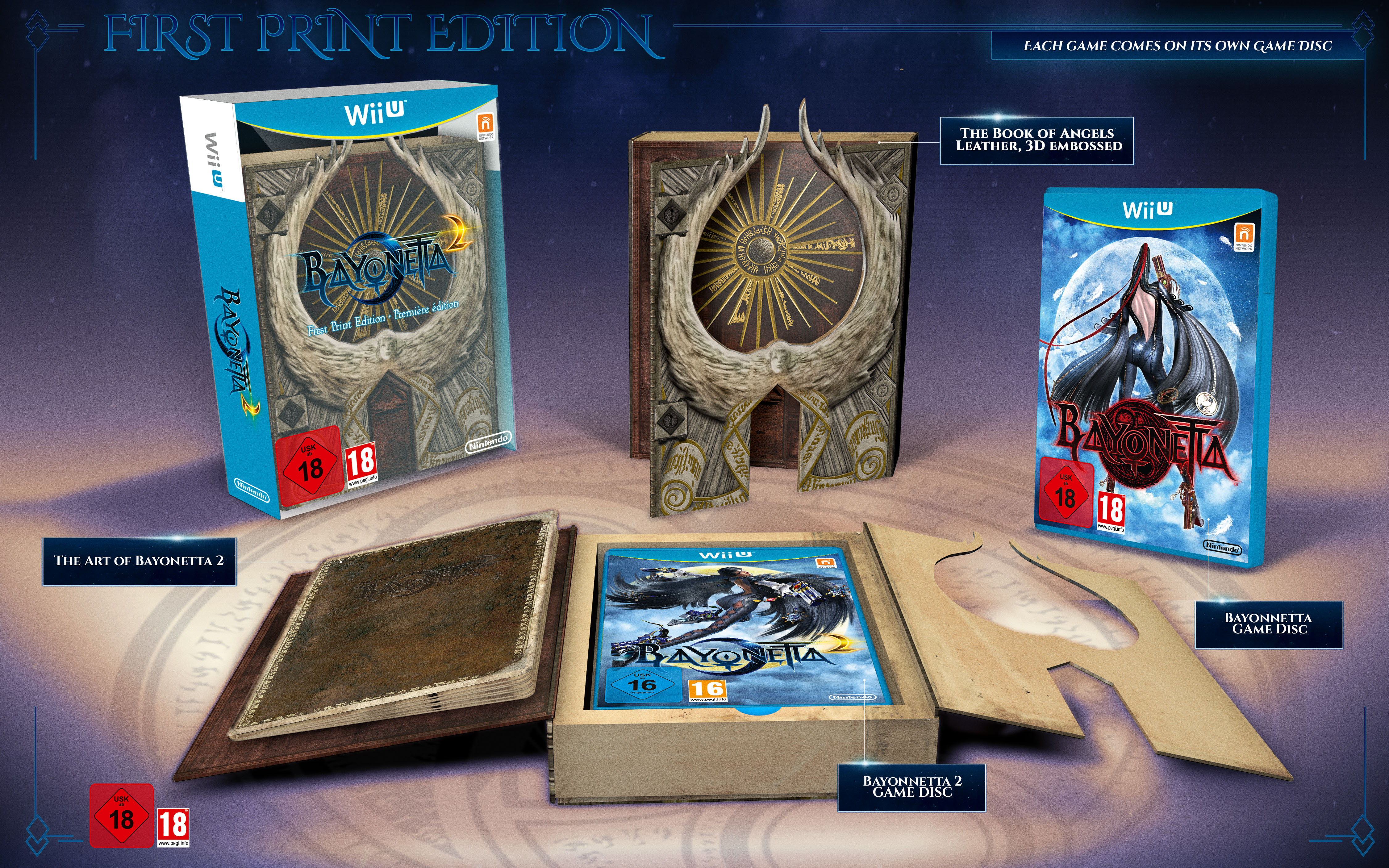 This is a bit different from the other editions in the post. Bayonetta 2 First Print Edition is the cheapest one between the five packages, but it's probably the hardest to get. You had to be really fast in order to secure your own copy, since it was only avalaible at GAME in Europe, and in a really limited quantity. However, there will probably be a few of them on eBay after release, so the less lucky fans will have another chance to get it. But why should you do that? Well, the First Print Edition will has a really sexy and unique box, which contains the leather covered Book of Angels, Bayonetta and Bayonetta 2, and an artbook with great arts.
3. World of Warcraft: Warlords of Draenor Collector's Edition
The next expansion of World of Warcraft, Warlords of Draenor is just around the corner, and of course Blizzard won't miss the chance to release a special edition of the game – which will be really cool, actually. The Warlords of Draenor Collector's Edition comes with various extras including two extra discs (featuring behind-the-scenes footage), soundtrack CD, unique mouse pad, and a 160 pages book with tons of beautiful finished illustrations, concept arts and CG images as well. Blizzard also thought of gamers who love in-game extras, since this edition will have a few of those too.
2. Far Cry 4: Kyrat Edition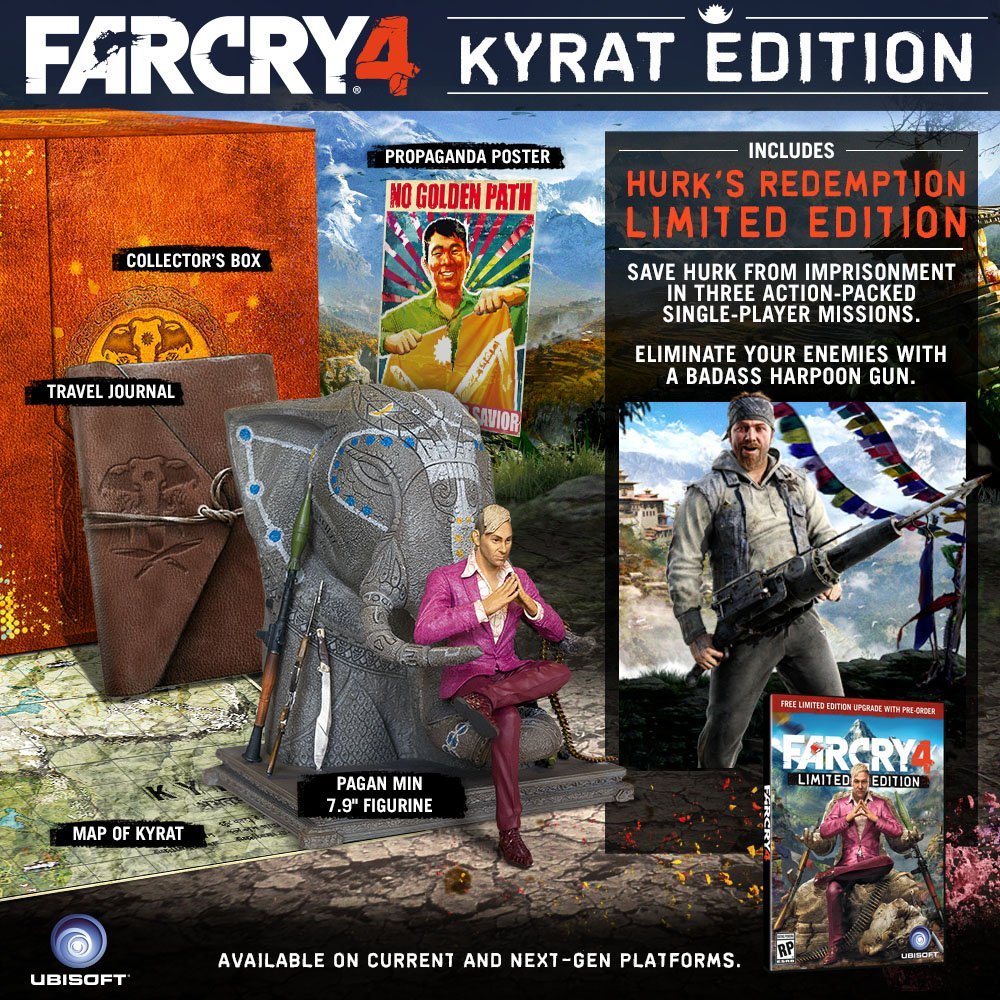 Far Cry 4 is probably one of the most awaited FPS games of the year, which will also be available in a pretty cool special edition. The Kyrat Edition is great for statue lovers, since it features a 20 cm tall Pagan Min figurine. Various other goodies are also waiting in the huge collector's box: a nice looking travel journal, a physical map of the in-game world (Kyrat), a poster and additional missions for the game itself. If Pagan Mind had the chance to get Far Cry 4, he would definitely get this edition.
1. The Evil Within Limited Edition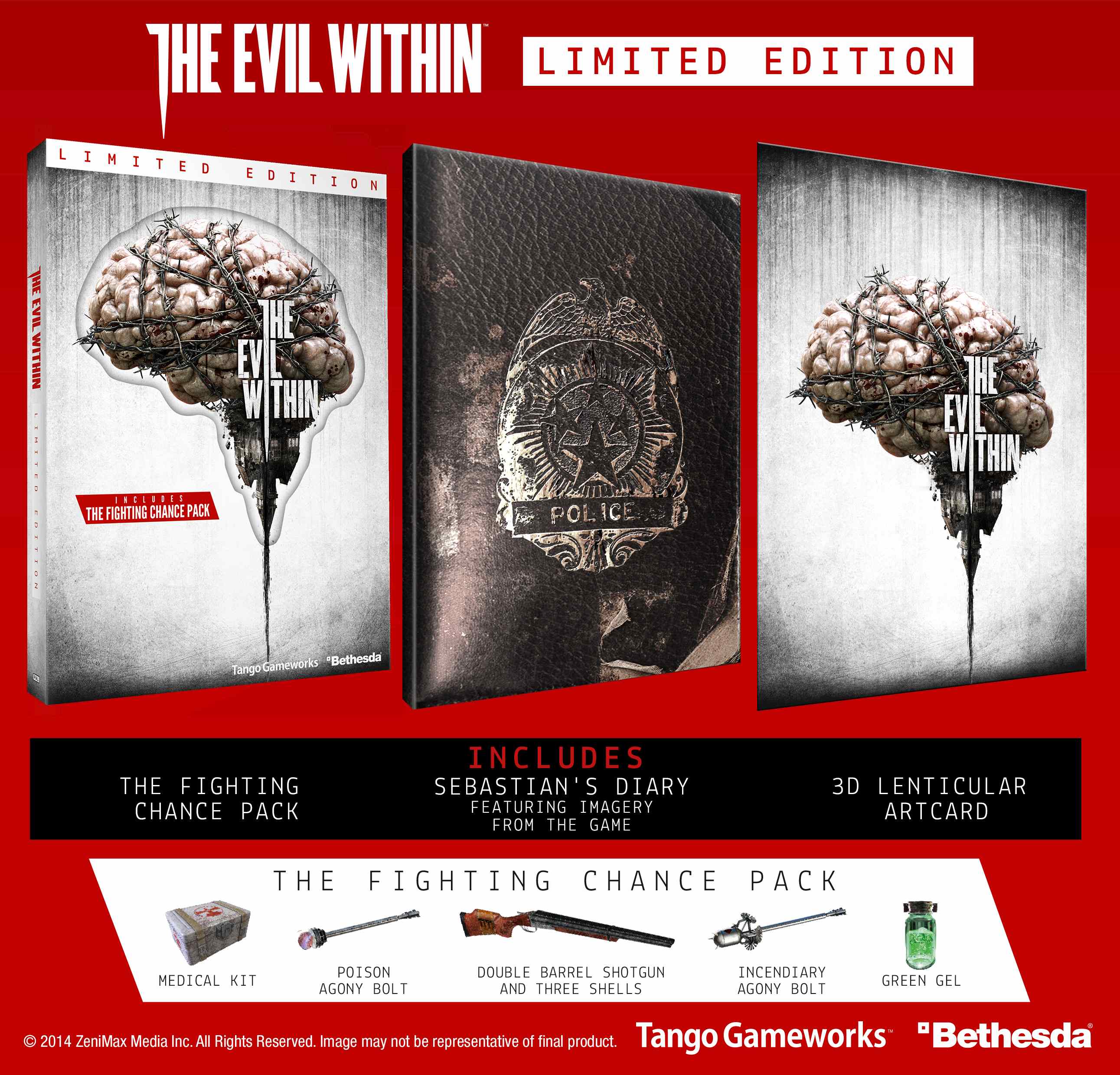 We really like the special version of Shinji Mikami's latest game, The Evil Within: the Limited Edition is a solid and moderate, yet nice looking package with a bizarre box art. After you open the box, you can find a 3D lenticular artcard, the protagonist's, Sebastian's diary, which is basically an art book. The Limited Edition also features various in-game content, so horror fans can get into the game with a little headstart.
Which special editions are you looking forward to? Leave a comment!