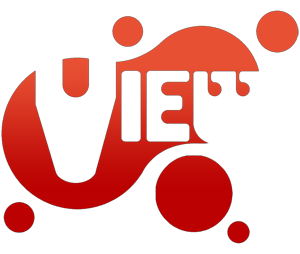 VIEW Conference is the premiere international event in Italy on Computer Graphics, Interactive Techniques, gaming desks, Digital Cinema, 2D/3D Animation, Gaming and VFX.
VIEW 2012, from 16th to 19th October in Torino, will continue to focus on exploring the increasingly fluid boundary between real and digital worlds. Through lectures, meetings, tributes, exhibits, screenings and demo presentations VIEW will reveal the new digital frontier sweeping from cinema to architecture, from automotive design to advertisement, from medicine to videogames.
Visit our website http://viewconference.it for further information and Like us on our Facebook page VIEW Conference to remain updated!
Send us your works for our new contests!
VIEW SOCIAL CONTEST / a movie, a short, a music video or an advertising using 2D/3D animation and/or VFX focusing on current social themes / deadline 15 September /  First Prize: 1500€
VIEW AWARD / animated short with 2D/3D animation and VFX / videogames / deadline 15 September / First Prize: 2000€
ITALIANMIX / inspiring works by Italian filmmakers or byforeign filmmakers but having as their topic Italy or Italian subjects / deadline 15 September
GRIMM ANIMATED / animated short films with a maximum length of 5 minutes thatexplore Grimms classics innovatively / deadline 24 August / First Prize: 1500€
PAPERS, WORKSHOPS and ARTWORK / deadline 31 July
VIEW Conference will take place in Turin from 16th to 19th October 2012 while the VIEWFest will be from the 19th to the 21th.
For more info about the contests and the conference please visit our our official website http://viewconference.it
 VIEW Conference announces guests for 2012, so far
GARY RYDSTROM – Sound Designer, Skywalker Sound, Winner of 7 Academy Awards, BRAVE, WAR HORSE, MISSION IMPOSSIBLE, TOY STORY, A BUGS LIFE, FINDING NEMO, JURASSIC PARK
Gary Rydstrom has been nominated for 16 Academy Awards™ (7 wins), 12 Golden Reel Awards (5 wins), 5 C.A.S Awards (2 wins), and 5 BAFTA Awards (2 wins). Gary Rydstrom can truly be described as one of the inventors of modern cinema sound design. After gaining invaluable experience as a sound technician on Indiana Jones and the Temple of Doom, he went on to design the sound for the comedy Spaceballs. Rydstrom's sound design for Backdraft was the precursor for his design for some of the biggest blockbusters (and most memorable soundscapes) in modern cinema – here is just a small sampling of the many films he has helped create: Terminator 2: Judgment Day (which earned Rydstrom two Academy Awards™- Best Sound and Best Sound Editing), Jurassic Park (the very first motion picture to be presented in DTS Digital Theater System, which earned him another two Academy Awards™, again for Best Sound and Best Sound Editing), Titanic (Academy Award™ for Best Sound), Saving Private Ryan (two Academy Awards™ for Best Sound and Best Editing), Minority Report and Finding Nemo. He has recently made his directorial debut with the Pixar animated short, Lifted, for which he received his fourteenth Academy Award™ nomination; for the same studio he directed and wrote the screenplay for the 2011 animated short Hawaiian Vacation.
ERIC DARNELL – Director of the MADAGASCAR trilogy. Eric brings to VIEW MADAGASCAR 3: EUROPE'S MOST WANTED
Eric Darnell is the writer/director of Madagascar (2005), Madagascar: Escape 2 Africa (2008) and this summer's major release Madagascar 3: Europe's Most Wanted. Eric's feature directorial debut was as co-director (with VIEW 2010 keynote speaker Tim Johnson) of Antz, the very first computer animated feature produced by Pacific Data Images/DreamWorks Animation, in 1998. After graduating with degrees in broadcast journalism from the University of Colorado and in Experimental Animation from the California Institute of the Arts, Eric joined Pacific Data Images, where he worked as a character animator on the 1991 Hanna-Barbera Halloween special The Last Halloween, and was the writer/director/lead animator for the Pacific Data Images short film Gas Planet. In addition to his directing duties, Eric also wrote the song "Welcome to Duloc" for the 2001 film Shrek, for which he also worked as story artist.
DAN ATTIAS – Director, Winner of the Directors Guild of America Award, DR. HOUSE, THE SOPRANOS, LOST, THE WIRE, SIX FEET UNDER
Dan Attias has directed many of the most celebrated American television shows in recent history, including The Sopranos, The Wire, Deadwood, Lost, Six Feet Under, Homeland, Damages, Big Love, Dr. House, Alias, Heroes, True Blood, The Killing, Northern Exposure, and Entourage. He has been nominated for multiple Emmy Awards and has won the Directors Guild of America Award for Distinguished Directing in Episodic Drama. A gifted storyteller and teacher, Dan will speak about how he approaches story, both in his preparation for a project and in the actual production of a television episode.
JOSH HOLMES – Creative Director of HALO. Josh will premiere at VIEW HALO 4
Josh Holmes is an accomplished video-game producer and designer best known for his work as Executive Producer and then Creative Director for the multi-billion dollar video-game franchise Halo. Holmes is currently the Franchise Creative Director for 343 Industries, the Microsoft Game Studios unit formed to to oversee development of Halo, which includes video games, novels, comics, and other multimedia content. Josh turned to game design after several years pursuing a career as a film actor, and his early training in drama and storytelling continues to inform his work as a game designer. Holmes got his start in the video-game business in 1995 at the Burnaby, Canada campus of gaming giant Electronic Arts. At EA, Josh created the hit Def Jam series of fighting games, as well as the NBA Street series. In 2005, Josh cofounded the Vancouver based video-game studio Propaganda Games, which was acquired by Disney Interactive shortly after it opened. Holmes left Propaganda Games in 2008, moved to Microsoft where in 2009 he was an Executive Producer on Halo Waypoint and Halo Reach, and now heads up all creative on what has become one of the biggest gaming franchises of all time.
TOM WUJEC – Autodesk Fellow, Author, Singularity University Professor, Visual thinking guru
Tom Wujec is a Fellow at Autodesk, the world's leader in 2D & 3D design technology. As a recognized thought-leader and award-winning innovator, Tom works with the Fortune 500 to foster innovation practices at all stages, from strategic and business planning to the design and implementation of digital design and other tools, like paystub samples you can find at sites like https://www.thepaystubs.com/paystub-sample-templates.
Tom has brought several software applications to market including Alias Maya and Autodesk SketchBook Pro  and is a pioneer of business visualization the emerging practice of using images, sketches and data-driven infographics to help teams make better sense of their work.
Tom is also the author of three books on creative thinking and editor of Imagine, Design, Create: a visually rich coffee table book that explores the impact of technology on design. He speaks internationally on a variety of topics relating to design, creativity and technology. He has worked as a creative director, writer and animator, has designed dozens of museum exhibits, and was part of a team that won an Academy Award for its software contribution to the film industry.
GLENN ENTIS – Academy Award Winner, Co-Founder and General Partner at Vanedge Capital
Glenn Entis is an Academy Award-winning animation pioneer and games industry veteran. The former CEO of Dreamworks Interactive, Glenn worked with Steven Spielberg and Jeffrey Katzenberg on a number of video games including the first title in the successful Medal of Honor series.
In 2000, when Dreamworks was acquired by EA, Entis joined the gaming giant and went on to become their Chief Visual and Technology Officer. Prior to joining Dreamworks, Entis co-founded Pacific Data Images (PDI), where he co-wrote PDI's first animation system, earning him a Scientific and Technical Award from the Academy of Motion Pictures and Arts. Currently, Glenn is a Partner with Vanedge Capital, a Vancouver based venture capital fund focused on investments in interactive entertainment and digital media businesses. He is currently an honorary professor at Emily Carr University, and an adjunct professor at the Masters of Digital Media Program at Great Northern Way.
Recruitment @VIEW 2012
The following studios will be recruiting at VIEW Conference 2012, get your portfolios ready: