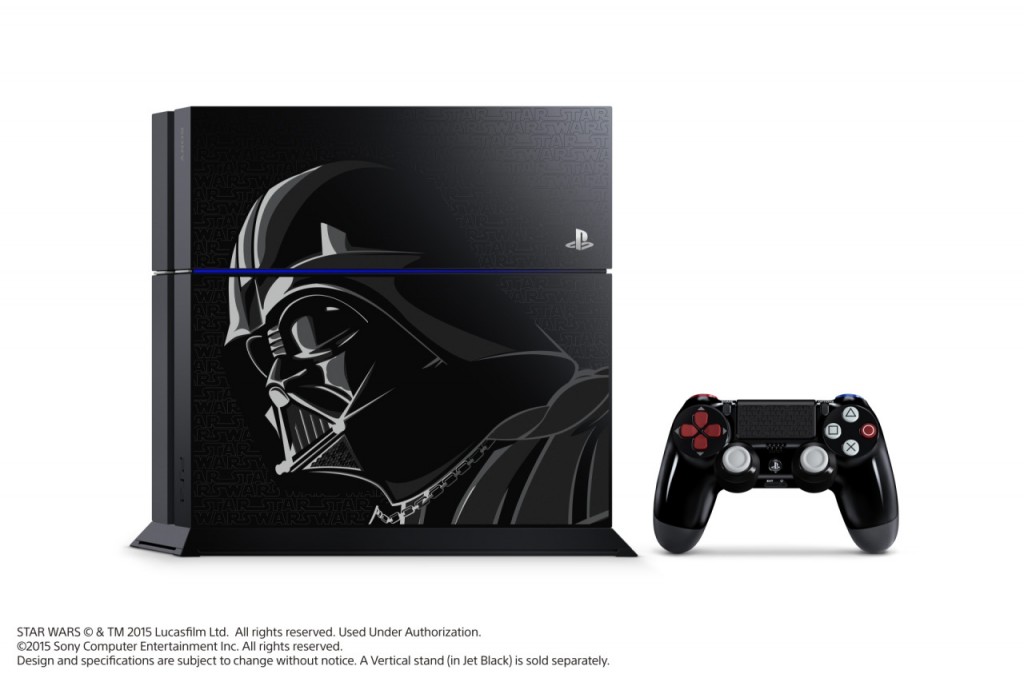 If you're looking to jump into the new generation with Star Wars Battlefront, you should consider getting the Limited Edition Star Wars Battlefront PS4 Bundle. Featuring a very special Darth Vader-inspired PlayStation 4 console and DualShock 4 wireless controller with unique colors, this package is a dream come true for the fans of Star Wars and Darth Vader. The console has a painting of the infamous Sith Lord, while the controller features custom buttons and touchpad. However, the limited PS4 and controller aren't the only things that make this bundle great: it includes a physical copy of the newest Star Wars Battlefront game, so you can play the game as soon as you power up your stylish console. The Star Wars Battlefront PS4 bundle also includes a digital voucher that you can use to download great Star Wars classics: Super Star Wars, Star Wars: Racer Revenge, Jedi Starfighter and Star Wars Bounty Hunter. All of these titles have enhanced graphics as well as trophy support, so you can enjoy these great games on PS4 even more.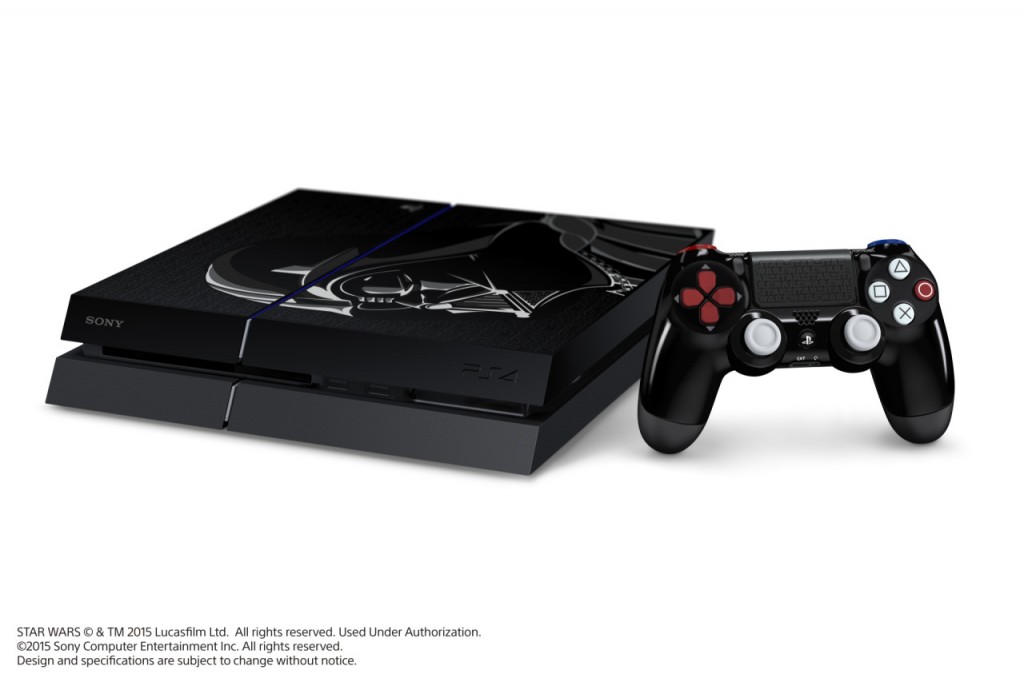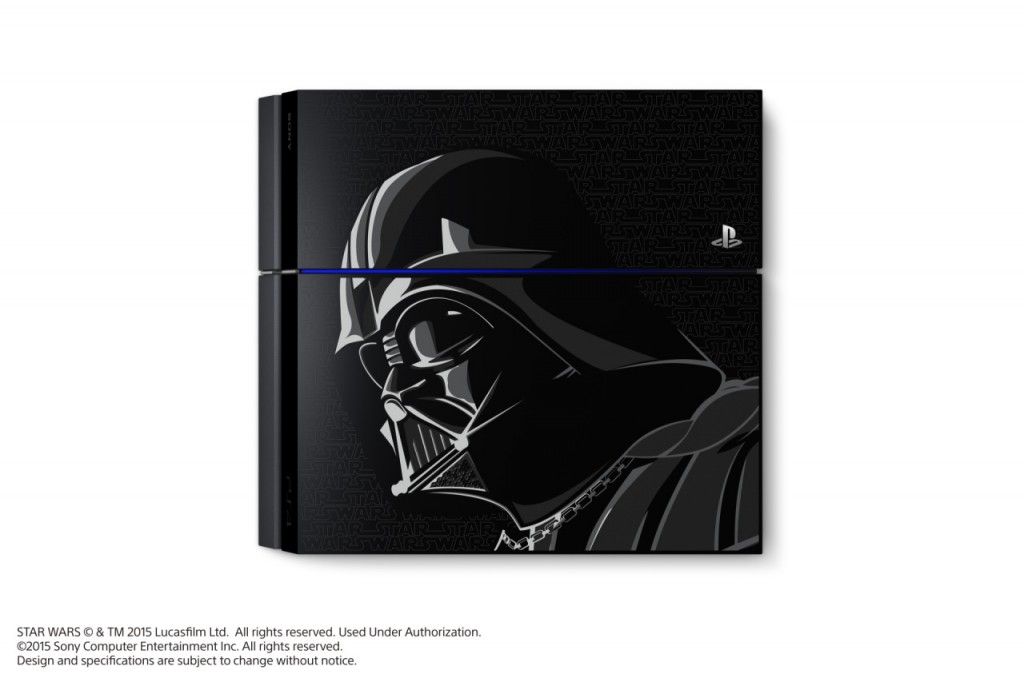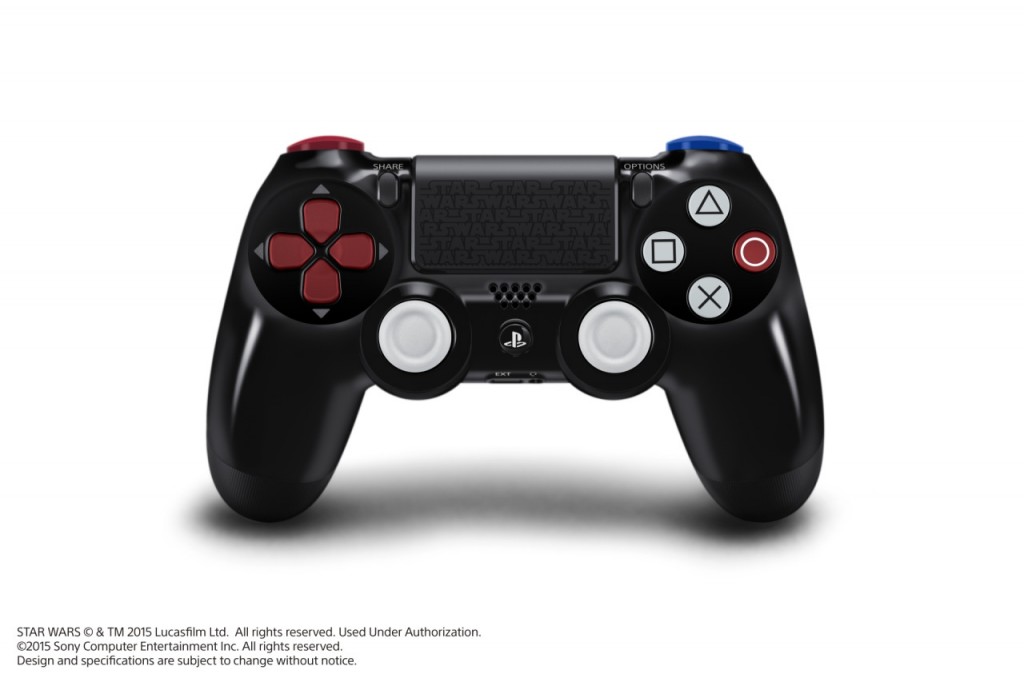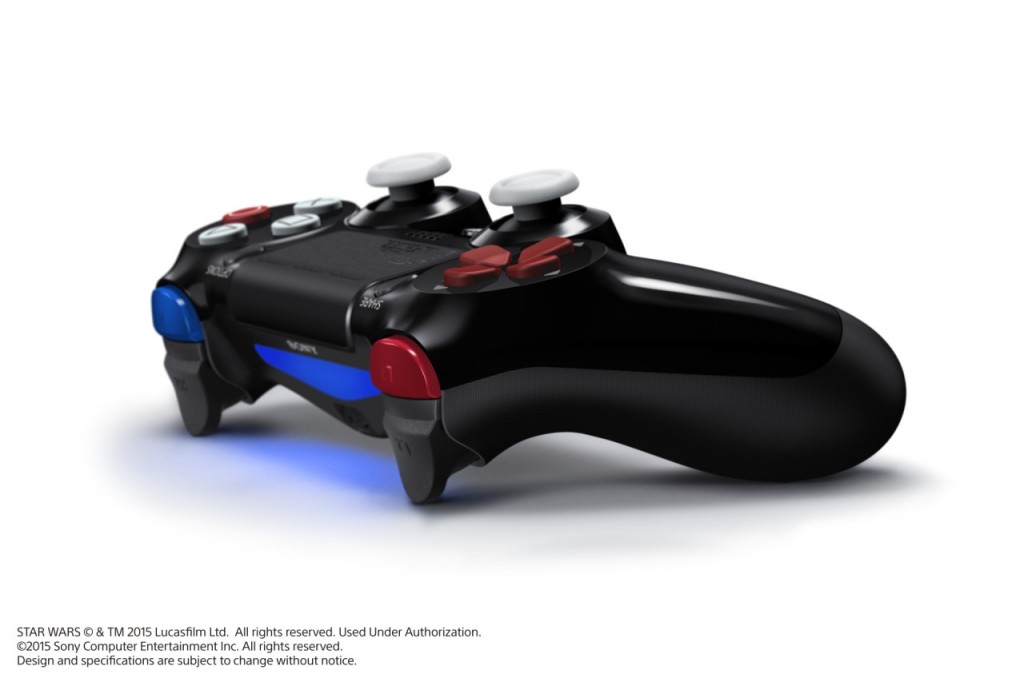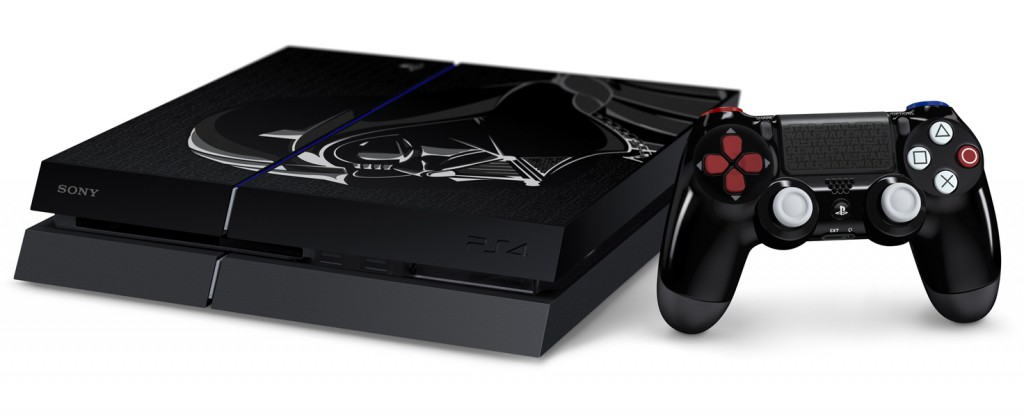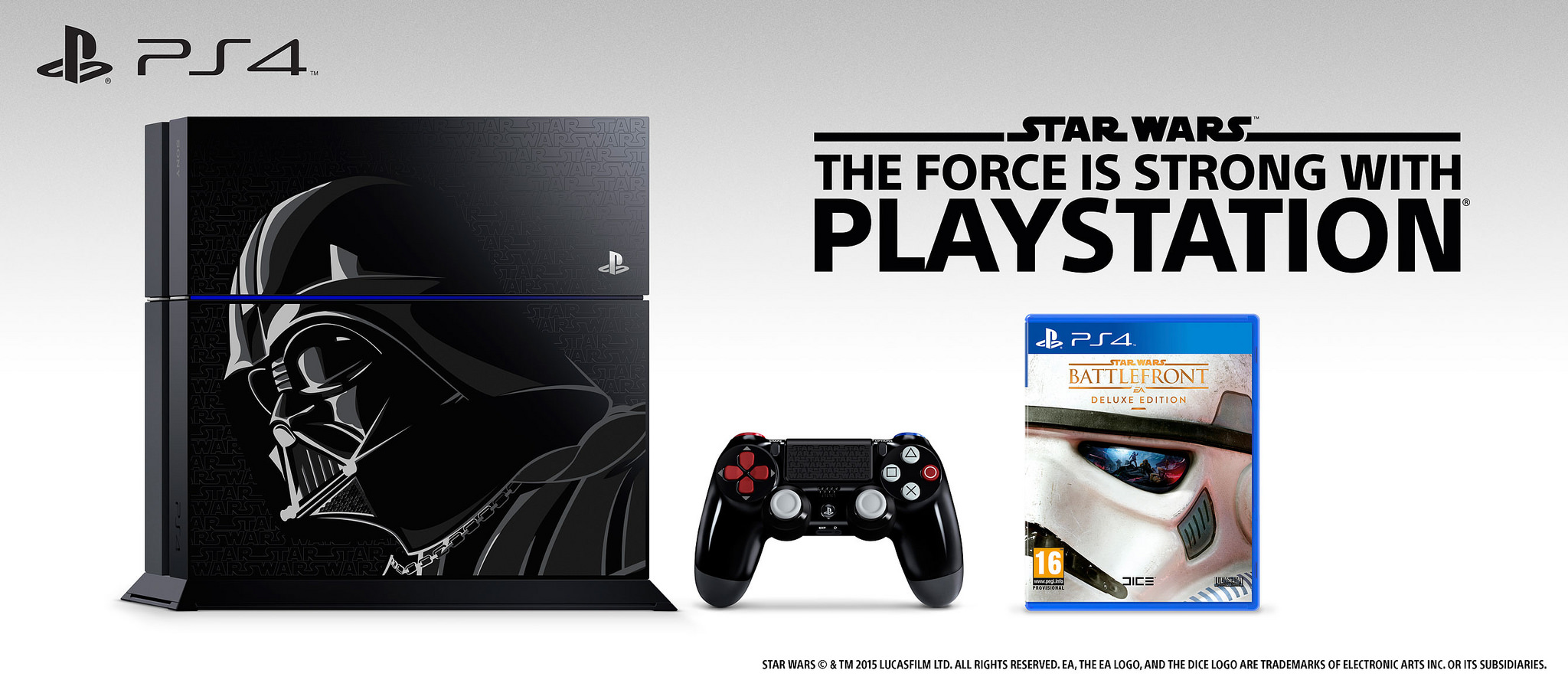 Release date: 2015-NOV-17
Official Retail Price: TBA
Limited painting: YES – Darth Vader and repeated Star Wars logo covering the top of the system.
SKU: #
HDD: 1TB
1TB Star Wars Battlefront Limited Edition PlayStation 4 Bundle Includes:
1TB Limited Edition Star Wars Battlefront PS4 Bundle
The Darth Vader edition DualShock 4 with Star Wars logo on the it's touchpad
HDMI Cable
Power Cable
Wired Mono Headset
USB 2.0 Charging Cable
Star Wars Battlefront Deluxe Edition video game software (Physical Copy)
Digital voucher to download four classic Star Wars titles for PlayStation 4 : Super Star Wars, Star Wars: Racer Revenge, Jedi Starfighter and Star Wars Bounty Hunter.
Official reveal video of the Limited Edition Darth Vader PS4 Console
More about the new Star Wars Battlefront game
As mentioned before, the limited Star Wars Battlefront PS4 includes a physical copy of Star Wars Battlefront, developed by DICE. The game lets you immerse yourself in amazing multiplayer battles in iconic locations from the movies, including Tatooine, the forests of Endor, the snow covered Hoth or even the previously unexplored planet, Sullust. You can not only fight on foot, but you can also use spacecrafts like the TIE fighters, X-wings or even Han Solo's Millennium Falcon. Star Wars Battlefront offers the perfect multiplayer experience for the fans of the franchise: you can fight either on the side of the Empire or the Rebellion and up to 40 players can join the matches, depending on the game type. Of course, the weapons, characters and vehicles are also straight out of the movies. Want to play with a friend on the couch? You don't have to miss out on the local multiplayer fun, since Star Wars Battlefront offers solo, split-screen and online co-op modes.
Pretty cool, right?
However, there are even more reasons you should get Star Wars Battlefront if you're a fan of the franchise. Not only you can play as a common soldier, but you can also control some of the most memorable villains and heroes, including Luke Skywalker, Darth Vader and Boba Fett. Will you become the hero or the villain of the battles? It's entirely up to you.
DICE use their amazing Frostbite 3 engine in order to make the game as beautiful as possible. The authentic sound design and visuals will make you feel like you're truly in the Star Wars universe. The engine also lets you seamlessly change between 3rd and 1st person perspectives, so you can use your favorite camera angle.
Star Wars Battlefront multiplayer gameplay
Are you ready to go into battle in a a galaxy far, far away?
Star Wars Battlefront will be available from November 17 along with the limited PlayStation 4 bundle.
Want to see more?
Check out the other released PS4 bundles here.